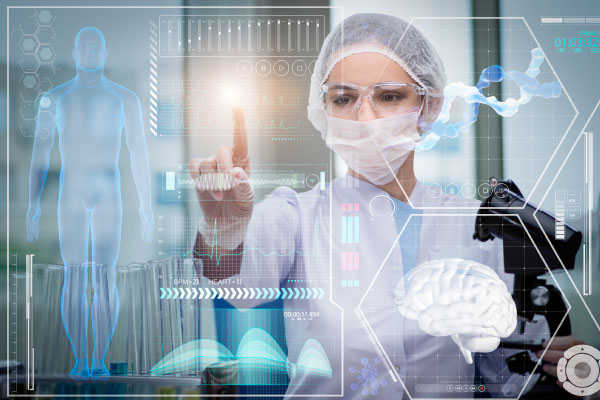 Leveraging disruptive technologies like artificial intelligence, robotics, internet of things, healthcare aggregators are delivering top class affordable medical facilities to people in terms of diagnostic equipment, imaging, and telemedicine, writes Mukul Kumar Mishra of Elets News Network (ENN).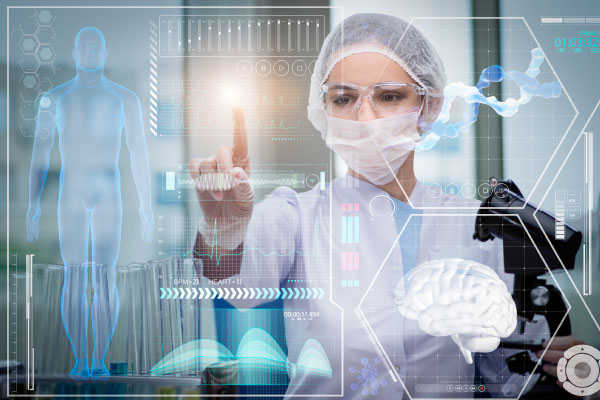 The world around us is changing at a fast pace— thanks to the latest technologies and innovations which have played a key role to bring a paradigm shift in every sector including healthcare. With growing awareness about health among people, there is a strong demand for quality health care facilities.

In the last decade, the Indian healthcare has witnessed a tremendous growth, partially due to innovative healthcare solutions which have not only enabled people in remote area to access quality care but have also increasingly reduced the cost of delivery along with increased efficiency.
The healthcare industry is one of the fastest growing sectors in India, providing plethora of opportunities to stakeholders of this field. According to a report by the industry body Assocham (Associated Chambers of Commerce of India) and research firm RNCOS, the Indian healthcare industry may see three-fold jump in value terms to $372 billion by 2022. A spurt in the incidences of lifestyle diseases and the rising demand for affordable healthcare delivery system due to increasing healthcare costs are driving the healthcare market in India.
Innovations to boost healthcare delivery
Leveraging disruptive technologies like artificial intelligence, robotics, internet of things, healthcare aggregators are delivering top class affordable medical facilities to people in terms of diagnostic equipment, imaging, and telemedicine. Innovations in the areas of new drugs, vaccines, diagnostic tests, telemedicine have also enhanced patient care and contributed towards enhanced quality of overall delivery of healthcare services. Healthcare providers and start-ups are coming up with innovative solutions to enhance patient care.
Vivek Tiwari, CEO, MedikaBazaar, says, "We are working towards providing hospitals with high-grade products for various treatments. For instance, in the fields of Radiology and Diagnostic, we are onboarding international vendors selling highquality products for enhanced breast tumour treatment."
"Conventional diagnostic procedures like X-ray Mammography are painful and exposes patients to radiation while treatments such as Hyperthermia are quite complex. The exclusive radiology and diagnostic products, which will be sold on our platform will allow patients to get painless, safe, and relatively straightforward innovative painless AI driven diagnostics," he further stated.
Shilpa Saxena, General Manager, IT& Digitalisation, Aakash Healthcare Super Speciality Hospital, adds, "Mobile access to patient histories helps clinicians to make immediate analyses of patient current condition and workout accordingly. Smart hospitals are developing mobility solutions using various technologies like artificial intelligence, Internet of Things, etc, to improve their patient care, streamline workflows and increase efficiency. The main objective of our mobility solutions is to empower stakeholders – clinicians, patients and management."
These innovative practices hold huge significance in the wake of spurt in non-communicable diseases (NCDs) like cancer, stroke and heart related issue in recent years. According to WHO report, nearly 61 per cent deaths are attributed to NCDs.
Unfortunately, we have a chronic shortage of specialists. There is a shortfall of 74.9% of surgeons, 65.1% of obstetricians and gynaecologists, and 79.8% of paediatricians. According to a 2012 WHO report, India has 0.7 doctor for every 1000 people.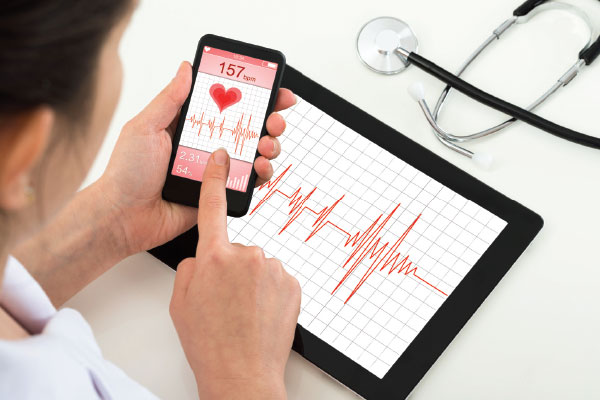 In the backdrop of above mentioned facts, Indian healthcare system needs to harness full potential of technology and innovation to overcome infrastructural barriers enabling people top class medical facilities in their budget. Robotics, Artificial intelligence, Internet of Things (IoTs), teleradiology could be used to decrease the healthcare delivery time and cost. There is a new generation of pacemakers, stents, insulin pumps, drug injecting pumps to help patient get better medical facilities. mHealth is proving to be a game-changer. Diabetics, for example, have become adept at using compact electronic gadgets which accurately monitor blood sugar levels.
Ayushman Bharat
The Government is trying all possible measures to achieve the aim of Universal Healthcare Coverage. With series of innovative measures and initiatives like Ayushman Bharat, the Government has tried to strengthen healthcare delivery system to ensure healthcare gets unexpectedly closer to the needy.
AB-PMJAY is one of the largest Governments funded healthcare schemes of the world in which beneficiaries get Rs 5 lakh per family healthcare insurance coverage for secondary & tertiary care in any empanelled hospital across the country.
It is a digital and cashless scheme with least human intervention. The identified beneficiaries need only valid identification proof to avail the benefits. As per Ministry, total 7.41 lakh e-cards have been issued so far since the launch of the scheme. A total of 15,008 hospitals have been empanelled and more than 3.4 lakh beneficiaries have been treated under various hospitals across country.
As per the health official, 68 per cent of beneficiaries are getting treatment in empanelled private hospitals. Top specialties under which beneficiaries have received claim are oral & maxillofacial surgery, general surgery, ophthalmology and gynaecology.
Recently, the Union Cabinet also approved Allied and Healthcare Professions Bill which will help standardise allied healthcare. These professional will help to reduce cost of care and improve accessibility of healthcare service.
State Governments' Innovative practices
The Narendra Modi-led government is encouraging the States to build a strong infrastructure and let people avail the best possible solutions. The State Governments are also trying their best to allign itself with the Centre's aim to achieve healthy India. Series of innovative practices have been adopted by States like Rajasthan, Andhra Pradesh and Madhya Pradesh to strengthen healthcare delivery system enabling people quality and cost-efficient medical facilities at their doorsteps. Taking cue from these innovative ideas, many others States are striding towards enhanced healthcare delivery model.
Rajasthan
Rajasthan's Bhamashah Swasthaya Bima Yojana (BSBY) is one of the most successful healthcare insurance programmes where insurer gets Rs 30,000 for general illness and Rs three lakh for critical illness.
The State is torchbearer in terms of technology and innovations that have been harnessed to benefit people. The Government recently launched innovative software named Nidaan for presumptive diagnosis and monitoring of seasonal and non-communicable diseases as well as the trends of ailments found in specific areas. The software is found to be helpful in formulation of specific action plans for control of diseases.
With the aim to screen newborns for hearing loss, a device called SOHAM was launched. This device would help doctors to detect and treat infants having hearing impairment. Another mobile app based ECG device, ATOM, was also launched to screen patients at primary healthcare level.
Rajasthan is the first State in the country to introduce community mother milk banking project. The bank collects excess breast milk from lactating mothers and provides it to infants deprived of it. The bank is very helpful for those mothers who are unable to feed infants due to clinical reasons, or those who are orphaned or abandoned.
Andhra Pradesh
The State healthcare delivery system system sets an exemple for others to emulate. From Arogya Raksha to Chandranna Sanchara Chikitsa, the Government has implemented many programmes to improve overall health of the State.
Chandranna Sanchara Chikitsa (CSC), a flagship programme of the Andhra Government, stands for primary medical care on wheels. It ensures availability and accessibility of medical services to the needy in remote villages. With the help of 289 Chandranna Sanchara Chikitsa(CSC) vehicles, people are catered with best medical facility.
Another State sponsored programme MukhyaMantri Aarogya Kendralu assures the state-of-the-art healthcare services free of cost to urban poor and slum dwellers.
Through teleconsultancy, the programme also ensures availability of full time medical officer, 30 diagnostic tests, supply of medicines and availability of specialist services.
Under NTR Vaidya Pariksha (Laboratory services) programme, the State Government provides free diagnostic tests to the patients visiting Government hospitals. This enhances patient care and reduces the out-of-pocket expenditure for the beneficiaries. Currently, there are 105 labs in operation which includes seven mother labs and 98 processing labs spread across all the 13 districts.
Madhya Pradesh
In Madhya Pradesh, technology and latest innovations are turning instrumental in making people more aware of their health concerns.
In this wake, the State Government is undertaking a number of initiatives to cater quality and cost efficient healthcare facility to every citizen.
The State Government has many schemes including Sardar Vallabh Bhai Patel Free Drug Distribution Yojna to Free Pathology Diagnostic Services, to provide holistic healthcare delivery. These schemes are benefitting all sections of the society especially the poor and vulnerable people.
The State Government has taken substantial measures on the front of accessibility and out-of pocket expenditures that are big issues plaguing healthcare delivery system of any State. Rural infrastructures which include facilities at sub-centers, primary healthcare centers (PHCs) and Community Healthcare centers (CHC) have been improved.
In addition, the Madhya Pradesh Government has paid special attention to women and child's health. Schemes like Rastriya Baal Swasthya Karykarm, Mukhyamantri Baal Shravan Upchar Yojna and Pradhanmantri Surakshit Matritva Abhiyan (PMSA) are evidence of the Government's intent to improve things on every level.
On digital health, the State Government has initiatives like MP Aushadhi, EMMS (Equipment Management & Maintenance System), and eHospital.
Innovations in Cardiology
MitraClip mitral valve repair without open heart surgery is one of the innovative scientific advancements of recent times. A few years ago, it was unbelievable to think that a valve which lies within the heart could be repaired by catheters, in an angioplasty like procedure without opening the heart and putting the patient on cardiopulmonary bypass. Recently a team of doctors led by Dr Ashok Seth, Chairman, Fortis Escorts Heart Institute, performed the surgery at Fortis Escorts Heart Institute.
"The MitraClip is a novel catheter based non-surgical repair of the mitral valve inside the heart and is performed in the Cath Lab like angioplasty. Special catheters are inserted through the large vein in the groin and the catheter is passed from the right chamber of the heart to the left chamber of the heart by puncturing the partition called interatrial septum. Then under echocardiography and X-ray guidance a clip is put on the leaking mitral valve to decrease the leak which improves the condition of patient. The patient is normally ready to be discharged in 24-48 hours' time," says Dr Seth.
A leaking mitral valve affects nearly 10 percent of the population who have coronary artery disease, heart attacks or bypass surgery and continues to increase with age. The continuously leaking valves put pressure on the heart causing breathlessness. If left untreated, it leads to enlargement of the heart, heart failure and death.
Radiology and Imaging
Radiology industry is witnessing an overhaul with respect to launching of cost-effective innovative imaging equipments in the secondary and tertiary healthcare segments.
Dr Rajeev Boudhankar, CEO, Bhatia Hospital, Mumbai, says that there are cutting-edge imaging techniques that may become popular in the near future. He lists out some of the innovations happening across world on the front of diagnostics imaging.
Pocket-sized hand-held ultrasound devices are predicted to replace the200-year-old stethoscopes in near future. They can diagnose heart, lung and other problems more accurately than traditional stethoscopes.
Similarly, Hyperspectral imaging may provide a non-invasive diagnostic method that allows determination of pathological tissue with high reliability. This technology is in use in the defence sector and is now finding applications in the healthcare imaging Industry, Boudhankar adds.
A modality called Electromagnetic Acoustic Imaging has been making use of electromagnetic and acoustic waves for diagnosis. It helps to identify various types of solid Cancers at early stages of development.
Another technology Wafer Scale Mega Microchip enhances medical imaging techniques. It enables doctors to detect accurately the effects of radiation on cancerous tumours, thus helping early detection.
The University of California, Berkeley and the UniversidadAutonoma de Madrid of Spain have claimed to have made the use of 3D Meta material to augment ultrasound images by a factor of 50X. If this technology becomes successful commercially, it would help current ultrasound investigations to capture high-resolution images for medical imaging in both diagnosis and interventional procedures.
Dr M L Rokade, Consultant Radiologist, Jupiter Hospital, says, "Ultrasound has maximum usage in any hospital setting. Ultrasounds have become smaller to the size of palm top so that it is always available to the critical care consultant. Today ultrasound has changed the way we see the fetus with its 3D/4D capability.
Liver cirrhosis can be diagnosed early with shear wave elastography both on ultrasound and MRI. Contrastenhanced ultrasound is now being widely used for assessment of tumors and various lesions. Digital image radiography and PACS (Picture archival and communication system) is the standard of a modern day radiology department.
Diagnostic equipment
Today, indigenous med-tech innovations assist diagnosis in resource-poor regions to provide last-mile care delivery. It also increases patient safety in referral and tertiary care centres. Locally developed low-cost technology such as portable electrocardiogram machines, IoT ophthalmic equipment, blood glucose monitors, vitals monitors, breastscreening equipment is assisting caregivers in remote locations. 3nethra is the portable, telemedicine enabled solution that can be used by minimally trained technicians to screen patients in remote locations. Trained ophthalmologists can review patient's scans remotely and only those patients that need specialized surgery can be advised treatment at tertiary care hospitals in the metros.
Telemedicine
Telemedicine can be an effective tool in providing specialist access to patients in small towns and rural areas. With 3G and broadband access to every nook and corners of the country, telemedicine can be a gamechanger.
Using this IT-enabled solution, the images can be transmitted to another location and reported immediately on real-time basis so that the emergency medical care can be delivered on that very moment when it is actually required to patients. The process results in reduced visits, reduced costs, and faster diagnosis for the small town patients.
Cancer care
In recent years, there has been many innovations which have enhanced cancer care. PET CT is one such techniques which helps initial diagnosis of cancerous cells. The technique helps in distinguishing benign (non-cancerous) from malignant (cancerous) disease and in determining it's stage. The metabolic characteristics of the cancer help cancer physicians decide the best treatment options for treating the cancer.
"PET scan can often reveal much more about the cellular level dynamics of a disease than any other modalities like Ultrasound, CT or MRI. With combination of CT / MRI with PET into a single machine, simultaneous localization of the disease becomes more accurate with better characterization of individual lesion(s)," says Dr Swagat Dash, Senior Consultant & HOD – Nuclear Medicine, Sarvodaya Hospital & Research Centre.
Artificial intelligence-based health-tech company Niramai has developed non-touch, noninvasive and non-radiation based breast health screening technology. Technology called Thermalytix, uses a high resolution thermal sensing device and a cloud hosted analytics solution for analyzing the thermal images. Their SaaS solution uses big data analytics, artificial intelligence and machine learning for reliable, early and accurate breast cancer screening.
Recently, iGenetic Diagnostics collaborated with with Lucence Diagnostics to launch Liquid biopsy tests in India. This test improves cancer diagnosis and treatment selection for patients with advanced cancer. The blood test analyses the cancer-driving mutations from the DNA shed by the tumor into the bloodstream to determine the best available treatment, which include targeted therapy and immunotherapy.
"Delivering advanced molecular diagnostics that can enable a quick and precise diagnosis will help to save lives. We are excited to collaborate with Lucence to deliver their proprietaryliquid biopsy tests for early cancer detection and better treatment selection to patients in India. Lucence's technology will help doctors personalize treatment for their patients and improve patient outcomes,'' says Arunima Patel, CEO and Managing Director, iGenetic Diagnostics.
Innovations are catapulting Indian healthcare providers to cater people with affordable, accessible and quality healthcare. A section of experts believes that innovation and technology work only if basic infrastructure is available across country. India needs to increase strengths of doctors, nurses and paramedics staff to leverage these technologies and innovations to benefit people at large.

Follow and connect with us on Facebook, Twitter, LinkedIn, Elets video