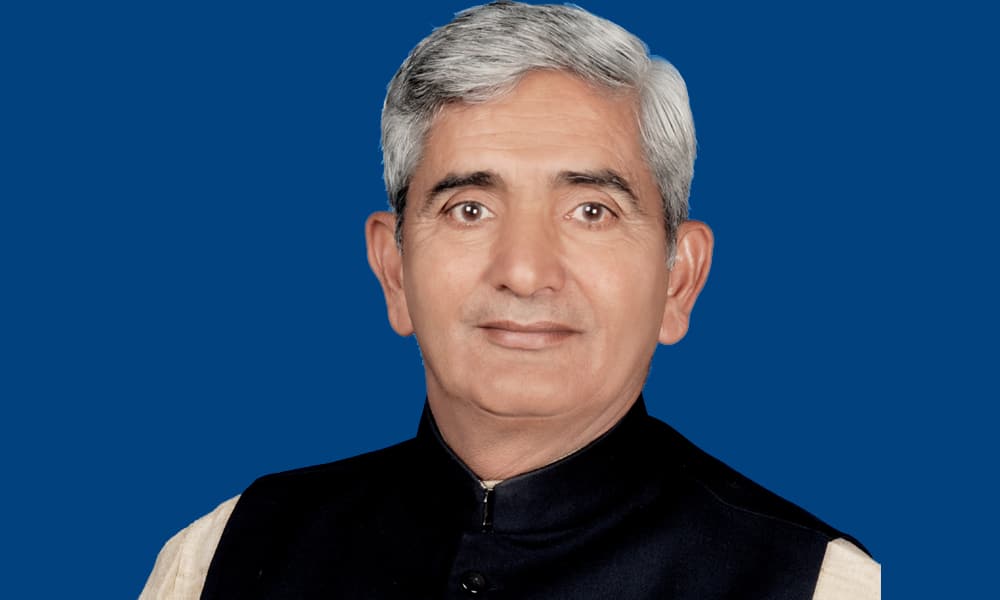 Ensuring health facilities accessible to all has been one of the major challenges for us for a long time. For instance, we have had a major issue of availability of sufficient number of doctors and super specialists. But to tackle it, the Government of Rajasthan has undertaken various initiatives, says Banshidhar Khandela, Minister of State for Medical, Health and Family Welfare, Government of Rajasthan, in an interview with Elets News Network (ENN).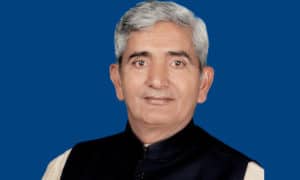 Q You have been working in the healthcare sector as State Minister for two years, how do you rate the performance of health system of the State?
Our Government came to power because of our work. For the last four years and 9 months, honourable CM has given us an exemplary guidance. I am lucky that I have been chosen for this Department. Along with Kali Charan, Honble Health Minister, Rajasthan, we have tried to give my level best to various endeavours of the Health Department. Today, more than 17 lakh pregnant women are delivering children across the State and we are able to provide them online payments. Today, Asha Sahyoginis are getting their monthly payments in their bank accounts. In many States, they get this payment after a lot of hardship. And this was the situation earlier in Rajasthan too. But during this Government, Ashasoft Scheme was implemented. I can say a lot of relief has been given so far to grassroots workers.
Then we have a very good system of e-Upkaran where biomedical equipment have been connected to a portal where people, hospitals can raise their complaints about malfunctioning of any equipment. This concept has now been copied by many States. I can say that our department has been able to provide better services as well as use technology for the betterment of the health sector of the State. Our all initiatives are being monitored very closely by the Additional Chief Secretary and Mission Director NHM. I think all officials are doing a great job under the visionary leadership of honourable CM Vasundhara Raje.
Q Tell us about some of the other initiatives aimed at improving the life of the common man of Rajasthan?
We have initiated many programmes aimed at improving the life of the common man of Rajasthan. A common man needs few basic things. Firstly, free consultations — at our medical colleges, district hospitals, subcentres – free consultations are being given. Secondly, the common man of the State needs the availability of drugs. Here, our Government spends a lot of money each year from its budget to purchase drugs and making them available to the common man.
These are mainly high quality generic drugs. In this way, we are spending about Rs 400 crore annually on this initiative. Thirdly, it is free diagnostic – across Rajasthan and across all district hospitals, 27 advanced test facilities have been started in Private-Public Partnership mode with Krishna diagnostic.
As well as many diagnostic tests are available free of cost at all levels sub-centres. So you see, a majority medical tests are currently being offered. Fourth is the free insurance – as tertiary care is very expansive. So with Bhamashah Swasthya Bima Yojana (BSBY), we are now helping the common man. Under this, we provide Rs 3 lakh coverage for serious diseases and Rs 30,000 for general diseases. More than 90 lakh families are covered till now.
Q What is the status of medical-related vacancies in Rajasthan and what are your efforts in improving the situation?
Rajasthan is a State with less natural resources. We have lots of deserts, a sizeable rural population and many of our villages are in very remote locations too. So, I accept many new doctors, young doctors want good facilities for operating in the State. So sometimes, because of lack of facilities, they dont like joining the government positions. But in our tenure, many new nurses, doctors, paramedical staff, pharmacists, and lab technicians have joined the department. Also, through NHM, we have appointed many professionals now. Many new medical colleges have been also opened. So many new medical graduates will emerge in four years time and all these measures will result in a healthy Rajasthan.
Q Tell us something about the challenges in the health department and how they are being addressed by you.
Rajasthan is the biggest States (areawise) of the country. Here, literacy rate is not as high as Kerala and Tamil Nadu. We have an average literacy rate. Here, people still prefer home remedies over going to hospitals. Sometimes, they do not get their children immunised due to local beliefs. Various awareness programmes are currently being implanted by our department for addressing this issue.
Pregnant ladies also do not go to hospitals for deliveries. Further, Honourable CM has been promoting the cause of Girl Child and child sex ratio too so I can say, for sure, things are improving now.


Follow and connect with us on Facebook, Twitter, LinkedIn, Elets video