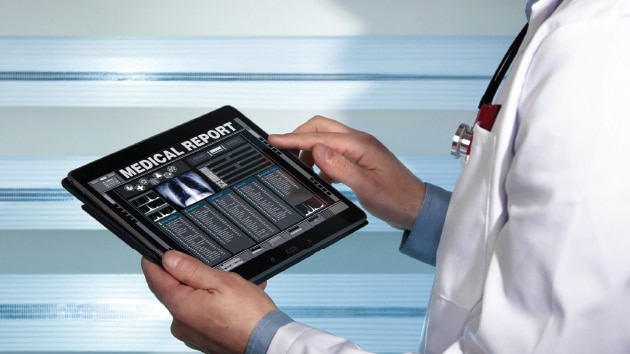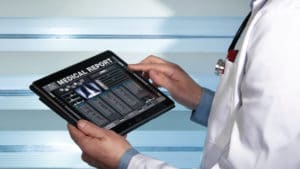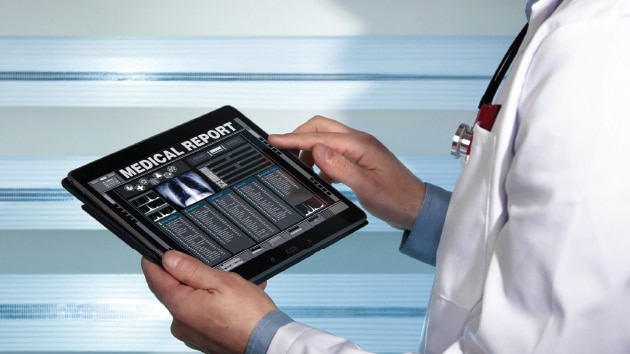 As the country is expected to turn the most populated place on earth in a few years, the healthcare sector holds big significance. One of the most crucial things in this scenario can be Electronic Health Records (EHRs), writes Shashank Nautiyal of Elets News Network (ENN).
Looking at the existing state of affairs where a lot of innovations are happening across the country, especially in healthcare ecosystem, existence of a national EHR can make a big difference in healthcare services delivery.

It seems such a move is likely to take Indian healthcare many notches up by facilitating reliable, continuous and lifelong health record for every citizen and will help in realising the dream of Universal Health Coverage (UHC).
Electronic Health Records market in India
The healthcare industry in India has gone through a lot of transitions in terms of improvements and innovations in the last decade. The trend is expected to continue, as lots of new upgradations are still taking place in the industry.
With this the patients requirements and expectations have also surged. It is so because of various reasons like better awareness and facility to approach and consult a number of medical experts with the help Internet or phone.
Thus, a solution is required on both fronts to expedite healthcare process and delivery system.
Of the various models or methodologies adopted to facilitate things on both fronts, the HER holds big promise for the Indian healthcare system.
Understanding EHR
EHR, a digital medical record of a patients health information, contains all the medical information like medical history, progress reports, allergies or imaging reports. Sometimes, it may also contain data of demographics, insurance information, and related things.
It also helps in hospital management and facilitates tackling of clients in an organised manner.
EHR assists in achieving flawless coordination between everyone in the healthcare ecosystem and eases the healthcare process in reducing costs and increases the revenue margin.
EHR in Indias Perspective
With a population of over 130 crore people, India is facing a challenge to make healthcare facility accessible to all sections of society. The technology is expected to help in a big way and make health facilities available to all in relatively easier and more accurate way.
Also, with the help of huge task force of IT professionals, the healthcare sector can benefit a lot in various ways. They can play their part for the integration of technology in healthcare to solve the challenges of moving ahead in a comprehensive manner.
In this light, EHR makes Recording, documenting, tracking and sharing of healthcare records easy and this data will help Insurance Providers, Researchers, and Pharmaceutical Industries. The fragmentation of records can easily be addressed by linking Aadhars UID numbers to patients EHRs.
Significance at a glance
Big healthcare facilities which have implemented and integrated the EHR in the core processes of the hospitals are taking deriving various benefits from it.
The EHR process, thus streamlined, blocks the revenue leaks across the entire chain. And the advantage of data accuracy and cost reduction also helps in administrative expenditure.
With the integration of EHR, doctors are also able to treat patients with better care, precision and get accurate data accessibility. The collection of clinical data at the point of care enhances the efficiency and improves the data quality.
From the industrial point of view, the pharmaceutical companies and regulatory authorities use the collected data to improve the post-marketing surveillance (PMS) of drugs.
As insurance companies can also get accurate data of patients through EHR, so the patients also receive better and timely reimbursements.
In short, EHR reduces revenue leaks, increases patient satisfaction and increases the efficiency of the process through technology.
Advantages
As EHR contains the patients medical and treatment histories, an EHR system serves in going beyond standard clinical data collected in a providers office. It can be inclusive of a broader view of a patients care as well.
What do EHRs contain?
EHRs contain a patients medical history, diagnoses, medications, treatment plans, immunisation dates, allergies, radiology images, and laboratory and test results. The EHRs enable access to evidence-based tools that could be used by providers in taking decision about a patients care The EHRs can also automate and streamline provider workflow.
Market Barriers for EHR
Though EHR has positive outcomes, the adoption rate has been low. Only a few established brands in metro cities of India are using it. The various reasons behind this drastically low adoption rate include:
Lack of awareness of about the attributes of EHR is the largest barrier. This lack of awareness is existed from small to medium scale healthcare service providers.
Lack of urge among traditional doctors and healthcare facilities to become technologically smart.
Lack of urge in acceptance of the new product and acquaintance of information technology.
Lack of compatible technology in the market.
High implementation cost and which is beyond the reach of small and medium healthcare service providers. It would an additional burden on their financials and effect their other processes.
The process of implementation takes time, as EHR is being implemented in various modules, which can impede other workflows in hospital.
EHRs Scope in India
While most of the developed countries have already integrated the model of EHR in their healthcare ecosystem, a section of healthcare brands have also shown interest and embraced it.
In India also, many corporate healthcare brands have already integrated with EHR or have plans to integrate in immediate future for using it capturing patients data.
Still, there is rarely an exchange of EHRs with the patients, as most of the times, it remains with the hospitals and only used for reference when the same patients visit again.
In terms of numbers, there are many players have developed EHRs in India, still they have some sort of limitations, apart from advantages.
In Indian context, there is need to accept some ground realities, like a limited number of people out of over 1 billion population is digitally literate. A large population resides in rural areas, where despite the vast presence of mobile phones, much needs to be done for spreading digital literacy to popularise it as an instrument of accessing healthcare services as well.
In this view, India requires an EHR model that is user-friendly, easy to learn, can establish a safe interface and cost-affordable, so that all the healthcare facilities can integrate it with their processes.

Follow and connect with us on Facebook, Twitter, LinkedIn, Elets video