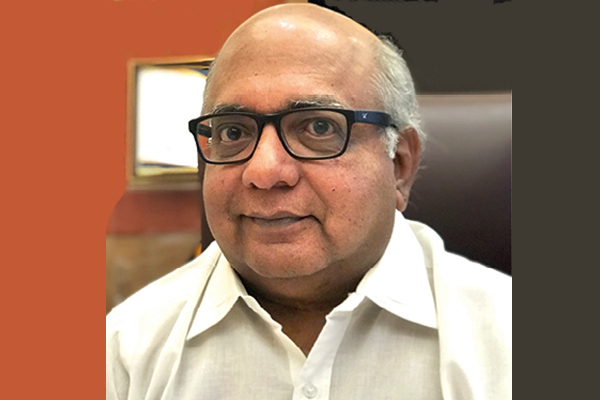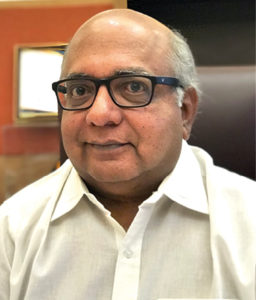 Healthcare industry in India is riding on a wave of opportunities provided by innovations. The care providers are investing in understanding / devising new strategies on how they can take healthcare close to individuals, says Dr Nayan Shah, Managing Director, Paramount Health Group, in conversation with Elets News Network (ENN).

Q How is Indian healthcare is evolving with the help of new advanced equipments and technological innovations?
Shift in the technology has changed the face of healthcare industry globally. Earlier, use of the technology was restricted only to the hospital administration. Today, technology has changed the way doctors and patients interact with each other. Innovation and integrated technological platforms are at the core of the digital revolution in todays world. We still have a long way to go.
Adoption to the medical technology as a core of medical services delivery is at its budding stage in India. In the western world telemedicine is quite prent and the patients as well as the doctors are comfortable interacting with each other over the phone or a video call. However, in India there are apprehensions about use of such technology by medical professionals. On the other hand, these medical professionals are excited and are welcoming most advanced equipment / techniques like Robotic surgeries, Gamma knife radio surgeries, TilePro TM multi-image stereo viewer etc.
Another example of technology being used in mainstream medical facility is the use of IBM Watson which is a smart system. Manipal Hospital, Bangalore was the first hospital in India to introduce the use of Artificial Intelligence in the form of IBM Watson. This not only helping doctors to diagnose patients with better accuracy but also assist them in chalking a treatment path with precision.
A report published in a leading daily stated that Indias surgical robotics market is estimated to expand at a compounded annual growth rate (CAGR) of 20 per cent between 2017 and 2025 to hit the size of $350 million, compared with $64.9 million in 2016. This growth will be fuelled by the corporate hospital chains like Apollo Hospitals, Fortis Healthcare and Aster Healthcare etc.
If the Government adopts a common platform where all the records of patients are stored in a particular way, this will help physicians immensely by allowing them to treat patients in a more focussed manner. Besides, the data which this arrangement shall generate will provide deeper insights to the Government to roll out specific plans for targeted geographical locations in order to control the spread of disease more efficiently. This will also help government to allocate the funds appropriately towards its healthcare spend.
In India, we are seeing a surge in number of patient with early onset of conditions like Hypertension, Diabetes, and pulmonary diseases etc. These long-term diseases burden our healthcare ecosystem. However, they also present an exciting opportunity for technology companies to innovate and offer a solution to tackle the problem before it is aggravated.
Q What are the emerging healthcare trends and how are they playing a pivotal role in delivering healthcare facilities efficiently?
Healthcare industry in India is riding on a wave of opportunities provided by the innovations taking place in this area. Care providers are investing their efforts in understanding / devising new strategies on how they can take healthcare closer to the individual. Following are some emerging trends which may change the course of the industry in near future:
Government has extended its profile from merely being a service provider to a covering the cost of treatment through its general insurance schemes rolled for its citizens.
Digitisation and internet based medical service players are increasing and a large amount of private equity investments are seen in this vertical.
Focused products like " Diseases Management programs are gaining popularity.
The ease of accessing healthcare is seen at least in urban areas owing to players like home health care companies, e-pharmacies etc.
Private companies are looking to tap uncharted territories like " Tier 3 and tier 4 cities and the rural population via technological platforms.
Investment in point-of-care devices is seen lately
In 10 years, it shouldnt surprise anyone if the doctors clinic turns into a room where a computer acts as a physician. The computer will also assess your condition, prescribe basic medication or it may even dispense the medicines immediately. If needed it will also collect the blood sample or take an X-ray and the report will be issued immediately.
Q How have technology integrated schemes of the Government improved Indian healthcare sector?
In the 2018 budget, it is quite clear that the Government is serious about improving healthcare outcomes in the country by leveraging new and innovative methods and integrating technology with healthcare. In fact, the private sector is expected to be the major driving force for the technology integrated schemes of the government. Recently the Government has also approached Nandan Nilekani for building the IT infrastructure for the National Health Protection Schemes (NHPS).Various schemes have been launched time and again by the Government of India to improvise the healthcare scenario.
To improve health awareness among the citizens, the Government programmes and services in healthcare sector, the National Health Portal (NHP) was launched by the Government.
To facilitate ease of services for citizens, Online Registration System (ORS) was launched in 2015. This system provides various services to citizens – taking online registration and appointment, payment of fees, online viewing of diagnostic reports, enquiring availability of blood online etc. in various public hospitals. It is expected to help the government to take appropriate decisions for enhancing the quality of healthcare delivery across public facilities which will improve the patients experience. The patient will be able to receive an effective and appropriate care.
To promote organ donation amongst citizens, the National Organ & Tissue Transplant Organisation hosts a web-portal that offers services for Online Registration for Organ/ Tissue Transplantation or Retri and Online pledge registry by citizen for organ donation.
Apart from this, a wide variety of Mobile Applications have been launched by the Government:
Vaccine Tracker (Indradhanush Immunization):
India Fights Dengue NHP Directory Services Mobile App.
Pradhan Mantri Surakshit Matritva Abhiyan Mobile App
Mera Aspataa
Apart from the above, a number of e-Health initiatives have been started by the various states. It is also collaborating with leading healthcare institutions and foundations to develop various mhealth solutions for improving the healthcare ecosystem in India.
Q What is the scope of the wellness industry in India?
In India, wellness has been practiced since ancient times. Globally the Wellness movement began after the end of World War II largely because societys health needs changed. With the progress of time, definition of wellness is largely influenced by changes in the lifestyles of individuals in the advent of globalisation.
The Indian Wellness Industry is expected to reach Rs.1.5 trillion by financial year 2020, according to a recent report by FICCI & EY. Another report even suggests that Wellness will be a key growth driver of Health insurance in India.
The three major segments that dominate the Wellness market landscape are " Hair and skincare, Wellness food and beverages and Fitness. Some of the other popular segments of the wellness industry include "alternative medicine, healthy eating and nutrition, preventive and personalized health, workplace wellness, yoga and alternative therapy services. Rejuvenation services also are gaining popularity.
Some of the key industry trends in this sector include:
A large number of domestic entrants and international players.
Franchising is emerging as a popular option for scaling up.
Public and private equity investments are increasing
To promote this change, the Government has set up a dedicated Department of Ayurveda, Yoga and Naturopathy, Unani, Siddha and Homoeopathy (AYUSH) with the aim of providing impetus to these ancient healthcare systems with a targeted thrust. Furthermore, the Indian wellness industry is to hit a whopping 1.4 trillion rupees by 2020 according to various reports and surveys. The sector has a potential to generate over 3 million jobs.
Q What are the different dimensions of wellness industry?
The indicators of the dimensions of the wellness industry are:
Promote Health: This aspect comprises promotion of healthy habbits via adoption of healthy practices and lifestyle changes such as fitness an changing dietary patterns
Preventive Health: Regular health monitoring, Evidence-Based Screenings and Counseling
Protective Health: Routine Immunisations.

Follow and connect with us on Facebook, Twitter, LinkedIn, Elets video