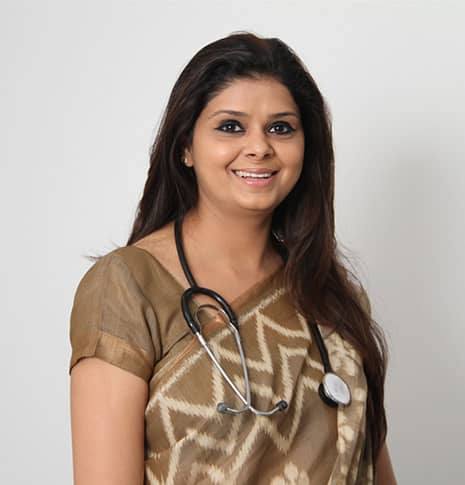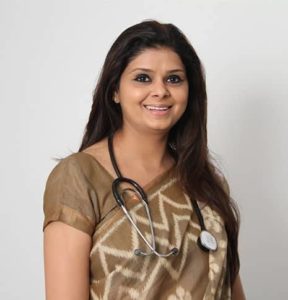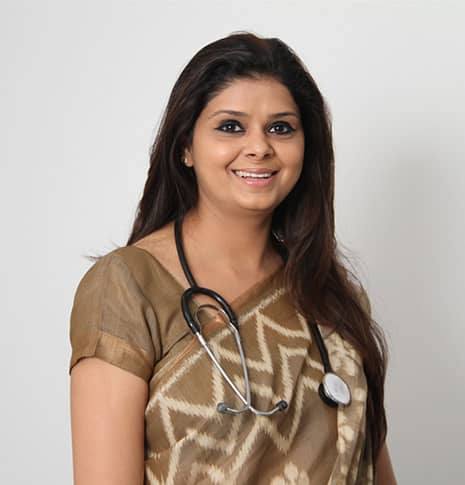 Seeds of Innocence has taken the initiative to provide IVF treatment on installments with zero interest rate and this has come up as a boon for those who cannot afford to pay full amount in one go, says Gauri Agarwal, Director, Seeds of Innocence in conversation with Elets News Network (ENN).
Q Appropriate diagnosis, treatment and counselling are some of the key elements for IVF and surrogacy. How do you ensure quality of the treatment while maintaining regulatory terms?
Diagnosis, counselling and treatment are the key factors to any medical treatment. At Seeds of Innocence, we are very particular to counsel the patients by understanding their infertility cause, going through the previous investigations and then finally diagnosing the protocol.
Our team of expert screens the patient in detail by interacting with both the partners about their marital, menstrual and medical history. They are then referred to the fertility expert for further uation.
The doctor explains the cause of infertility and provides the treatment best suited to them. After getting the consent from the patient, he or she is advised some investigations and on the basis of which the protocol is given.
Surrogacy needs much more counseling and it is difficult for a woman to bear the agony of not being able to carry her own baby.
The Seeds of Innocence focuses on quality service rather than quantity and to ensure it exchanges its protocol with University of Gent, Belgium in complex cases. SOI is well-known for trustworthy quality care as each and every case is dealt with great passion by the fertility specialist Dr Gauri Agarwal herself. Seeds of Innocence is the first IVF center in north India to have its own genetic lab which enhances the success rate up to nearly 80 per cent and ensures healthy generations.
Q Infertility issue is one of the sensitive subjects majorly in conservative society. Being a solution provider in this segment, what steps have been undertaken by you to create affordability and awareness about the treatment?
Infertility is often misunderstood in the Indian society and majority of the people take it as a curse or superstition suggested by the local occultists in the rural areas. The biggest challenge is to change their mindsets and let them understand the basics.
Seeds of Innocence is incessantly working on this aspect since its inception. It organises free consultation camps in the rural areas to impart knowledge about the problem and the treatment. Couples feel shy in talking about this sensitive issue and they dont open up easily. For this, we have a good team of psychological counsellors who, through their expertise, get to know about their social and mental stigma and suggest them the appropriate protocol.
Seeds of Innocence is actively participating in running OPDs, providing free check-ups in the rural areas by regularly sending its team of doctors. Local newspapers and social media campaign also contribute in spreading awareness. Most of the fertility treatment expense is paid out of the pocket and SOI considers this factor too. EMI facility is available for these patients where they can go for the treatment with ease paying in installments.
Q What are the main reasons for increased IVF treatments among patients? Highlight the success rate of IVF and IUI treatments in India.
Infertility has become very common problem nowadays. Many factors contribute to it i.e busy lifestyle, late marriages, increased use of mobiles and laptops, pollution, pesticides and malfunction of the reproductive system of one or both the partners.
Couples in the cities are much aware of this treatment due to easy access to fertility clinics. In the rural areas print and digital media have stepped in with great boom and are spreading awareness on a large scale.
Various camp activities organised by the fertility clinics attract the public at large to come and get information about the available treatment options. The assurance and success rates of good IVF clinics tempt them to opt their services.
Seeds of Innocence has taken the initiative to provide IVF treatment on installments with zero interest rate and this has come up as a boon to those who cannot pay the entire amount in one go. Literacy has helped the couples to understand that infertility is not related to women only, but it affects the male in equal percentage and hence men are also coming up for the treatment and opting IVF.
The success rate of IVF lies between 44-48% and of IUI is somewhere 10-15%, however with PGS it could be increased up to 78-80 %.
Q What are the challenges and opportunities for Indian IVF market?
Every noble cause has its own challenges and opportunities and Seeds of Innocence believes that opportunity lies amongst challenges and solution could be best found amongst problems. India is a vast market for fertility business and equally loaded with ample of opportunities. Many people from interiors of tier II cities are still under the dark clouds and the lack of knowledge is ruining their lives.
They are too influenced with the local baba. Sometimes it becomes a tedious task to make them understand the treatment options.
The high cost of IVF treatment not covered under any insurance policy also creates problem. The financial status of people at large is a great hinderance in treatment.
The tailor-made pricing and cost to be paid in easy interest free installment could encourage the couples consider the full ramifications of IVF treatment. Increased success rate by opting PGS is also one of the leading factors to encourage thee infertile couples to go for IVF treatment. ,
Q What are your expansion plans? Have you also collaborated to enhance IVF treatment facilities in the country?
Expansion is good for the health of any organisation as it leads to spearhead technological integration for array of services. The availability of quality services in every nook and corner of the world enhances patient relations and reduces critical wait times. Our organised, methodical and decisive-thinking has led Seeds of Innocence to expand in tier-II and tier-III cities with optimal treatment pricing and par excellence services.
The deprived generation in small towns and cities will soon experience our diligent and result oriented services. Within a short span of three years we have grown to five centers in Delhi/NCR. We are striving to deliver million dollar smiles across the world.
We are internationally collaborated with University of Gent, Belgium and our genetic center is also collaborated with Gendia University, Belgium for academic exchange and quality control.
Follow and connect with us on