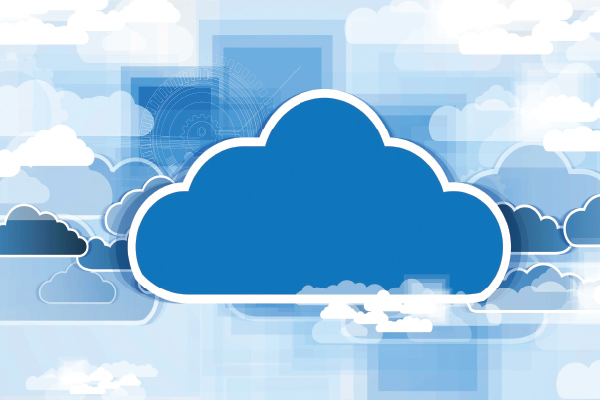 The Indian healthcare ecosystem seems to be steadily witnessing creation of comprehensive and world-class facilities with best clinical practices, courtesy technology integration, with Cloud Computing being a prominent one among them, writes Mukul Mishra of Elets News Network (ENN).
It has enabled delivering enhanced patient care services with an emphasis on quality, service excellence, and empathy. With the help of this web based computing technology entire healthcare system can be synchronised.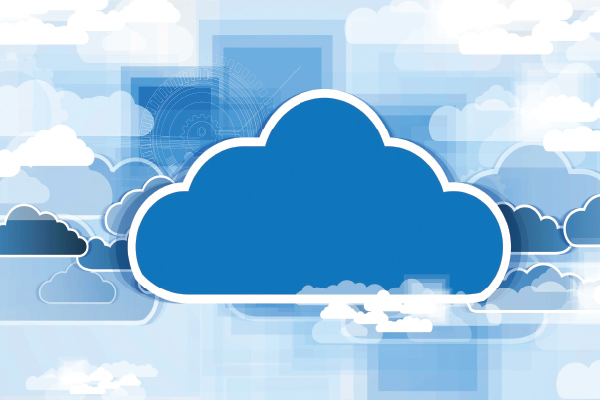 The Cloud, most importantly, helps stakeholders of healthcare Industry including patients, hospitals, clinics staff to establish better coordination. Information can be disseminated in an easy manner and data can be analysed in effective way with the help of this internet based technology. With the influx of technological advancements in every walk of life, things have become much easier in todays world.
It feels interesting when we look back and notice how far we have travelled in terms of latest technologies and various innovative inventions in healthcare sector.
In todays Internet era when people have easy access to all the information, the healthcare service providers face huge challenges to cater patients to their satisfaction. Hospitals and other healthcare personnel know that people have to be gratified with best of services within a prescribed budget.
With the motive to provide safer, faster and more efficient healthcare delivery, these organisations are exploring various ways to leverage existing facilities.
One of the most significant expenses that any start-up in the tech space or any start-up that leverages technology in the provision of its services, is the cost incurred for procuring the right technology infrastructure, says Samara Mahindra, founder, CARER Program.
She says cloud computing technology is the need of the hour. The technology has enabled healthcare providers to enhance whole service delivery process.
Because of cloud technology we have not had to invest in servers, virtual machines, software licenses and instead have been able to use cloud platforms such as AWS. This has helped us to avoid a heavy capex model for set-up, to pay-as- go oppex model of set up and in turn has contributed in channelling our financial resources into building a better product and service and delivery of them.
The flexibility of cloud computing has enabled us to scale up at almost no cost and deliver our services into tier 3 cities of India, Mahindra said.
It will not be exaggeration to state that recent technological advancements including Cloud Computing, Artificial Intelligence, Big Data and Internet of Things (IoT) have served the purpose well.
The innovative applications have helped both, healthcare service providers and patients to get best of medical facilities in a cost effective way.
There is need to understand it is likely many of us may not have even heard of Cloud Computing. But we could have been benefitted with this technology directly or indirectly through other applications.
Most of us have been using this technology to store data, photo and videos through many platforms like Googles Gmail and its online document management system. Even many features of Facebook, Netflix and Microsoft SkyDrive are based on the same principle of cloud computing.
Cloud Computing At a Glance
Cloud is simply a new computing paradigm which makes it possible to access photos, videos or documents from any computer with an Internet connection. The internet-based computing technology uses a secure network of remote servers hosted online to store, manage, and process data which can be easily accessed by anyone sitting across the globe.
Cloud encompasses several variations of service models (i e., IaaS, PaaS, and SaaS) and deployment models (i.e., private, public, hybrid, and community clouds). By using cloud computing, organisations can consolidate their IT infrastructure and reduce IT energy costs.
Leveraging Cloud Technology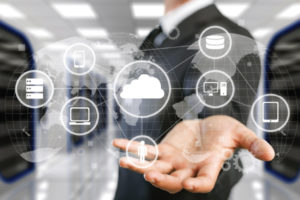 With the help of this web based computing technology entire healthcare system can be synchronised. Cloud helps every stakeholders of healthcare Industry including patients, hospitals, clinics, dispensaries, laboratories, doctors, pharmacist, medical consultants and counsellors to become part of a system and manage workflow. Information can be disseminated in easy manner and data can be analyzed in effective way with the help of this internet based technology.
Experts believe this technology will play significant role in transforming healthcare Industry in coming years. Hospitals are investing more on the technology to meet with the high demands of patients who want value for their money.
According to BCC research report, the global healthcare cloud computing market will hit $35 billion by 2022 with compound annual growth rate of 11.5 per cent. Though in comparison to European market, Indian healthcare has been slower in adopting the cloud computing technology, nevertheless industry has realised its potential in recent past.
A study by Zinnov Management consulting firm says that opportunity for Cloud solutions in the Indian healthcare industry is estimated at $600 million by 2020.
Dr J Sivakumaran, COO, KMCH, maintains that Cloud technology could be a gamechanger.
Cloud computing is the future and many healthcare providers are already using this extensively. The top management needs to change from the routine solutions to cloud computing solutions.
He says with our Governments Digital India move and better connectivity, we foresee our IT infrastructure deployed on the private cloud in the years to come.
Healthcare Information Exchange is required within our own group hospitals, where information is shared by our stakeholders. HIMS and clinical systems deal with mission critical process, and can make the difference between life and death, Sivakumaran added.
He has also suggested that healthcare providers must take precautionary measures before transferring whole data on the cloud.
It is always debatable whether the patient privacy and sensitivity of the data is safe. Cloud computing for healthcare will need to have the highest level of availability and highest level of security.
Cloud computing is an ideal platform through which entire healthcare industry works in more systematic manner. It ensures efficiency and productivity by maintaining records and providing ease of access to the medical professionals. Lets have a look how cloud services can help healthcare Industry to provide better care to patients.
Electronic records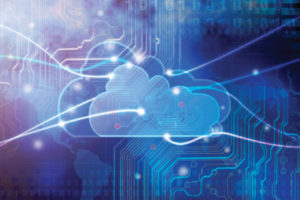 Healthcare service providers are harnessing the potential of this technology to archive patient records and medical images. This new approach to data will improve access, increase storage capability, and boost security.
Better collaboration and coordination
Medical professionals find the platform helpful to collaborate with patients to provide them better care in real time. Not only that, this platform also enhances coordination among doctors to expedite whole process of diagnosis. Though various mobile applications and video conferencing facilities already exist, cloud services perform better on this front. With this technology, patients receive the expertise whenever they need it. This allows for the healthcare information to be shared electronically across organisations within a region, community or hospital system.
Data storage and analytics
The cloud provides secured data storage platform. Hospital and diagnostics centre generate huge amount of data on daily basis and it becomes very challenging and tough job to analyse these data. Cloud computing makes things easier. Healthcare providers can harvest data for medical research with the help of cloud computing technology.
Clinical Research
The cloud platform is beneficial for medical research too. It enables a lot of high-powered data solutions to spur the research process. Experts have this opinion that Big data used to be far too comprehensive for smaller computers to handle, but through the advanced computing power of the cloud, using these giant data sets for progress becomes a reality.
Telemedicine
The health care from a distance has become reality with the help of this cloud computing platform. The cloud enables higher-tech devices, and mobile technology to make this possible. Telemedicine includes consultations, tele-surgeries, and monitoring patients without having physical presence of specialist doctors. General physician, local nurses get directions from experts how to move forward or what drugs to be prescribed for a patient who is located at remote areas.
Apart from those above applications, the cloud computing platform allows data to be available in real-time with minimal downtime and speeds up whole process of medical treatment in cost effective manner.
Rajesh Maurya, Regional Vice President, India & SAARC, Fortinet says: Cloud use, especially in instances of IaaS, drastically reduces the upfront costs of research that would otherwise require building comprehensive data centers and storage capabilities.
Rather than having to build out this infrastructure themselves, research facilities can delegate it to third-party cloud providers, thereby reducing the cost of entry and making research more accessible.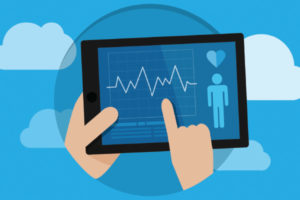 Dr Jonathan Stoeckel, CEO, Stradus India says this latest computing technology is changing the face of Indian healthcare.
Cloud computing provides everywhere access and reporting opportunities as well as high data security and offsite disaster recovery. Hybrid solutions, like Stradus Hybrid RIS PACS, will become the standard for Indian healthcare users as they combine the advantages of a local PACS and a Cloud PACS. Cloud only solutions face challenges like unreliable internet connections etc. The popularity of hybrid solutions like Stradus is growing rapidly in the Indian healthcare sector.
Navneet Bali, Regional Director, Dharamshila Narayana Superspeciality Hospital opines, We are moving towards these cutting edge technologies where AI, big data crunching would be used in the treatment of patients across healthcare. The cloud is basically huge storage capacity available to everyone where the recovery of data would be at fingertips anywhere, anytime. Best part of this technology is that you have tremendous amount of storage capacity on cloud and you have any place any time access to the data.
The security of the patient data is most important aspect of the cloud technology as confidentiality of patients data is very critical. Big data crunching is helping us to analyse patient data in big way so that you will be able to bring in statics into it and then provide treatment which can be optimal treatment for particular type of disease. Big Data, Robotics, and AI are going to play huge role in healthcare sector, he further added.
Challenges
With each technology having its share of foibles, Cloud Computing is not an exception. But it can be applied and utilised in optimum way, considering patients data security is one of the biggest challenges of this technology. As patients data is very crucial and its privacy is utmost important, one should choose vendor (cloud provider) with lots of research and background check. In addition to data security, other challenges are skilled IT workers and compatibility factor. Crux of the matter is Cloud computing is to bring an incremental change in Indian healthcare Industry though some precautionary measures need to be taken to make best out of it.

Follow and connect with us on Facebook, Twitter, LinkedIn, Elets video