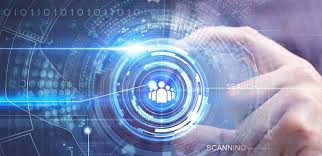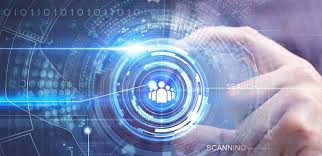 In 2015, UN launched an agenda to make universal healthcare (UHC) available to every human being on this planet. It was supported by 267 economists from 44 nations, who affirmed the benefits of UHC to the individual households and economy at large.

Modicare is Indias commitment to achieve this UN agenda by 2030.
The Budget 2018 has elevated India on the global healthcare map as the largest provider of health coverage to over 50 crore people with Rs 12,000 crores of annual spend.
Various studies specific to developing nation regarding investment in health sector estimate that each rupee spent on health of people generates nine rupees in about 20 years. With this estimate, India should be reaping the benefits to the tune of Rs 1 lakh crore annually in 20 years.
But what if we fail to harvest the benefits of national health insurance?
The double-edge razor sharp implications of national health insurance can prove to be a boon or haunt a nation for decades or even centuries if the initial strategic vision is not set right.
The benefits of Modicare kind of insurance models were known to us for decades. Yet, the previous Governments were shy of launching such schemes. The political acumen looks at such policies as double edge swords. If implemented successfully, these policies can mean a sweeping election victory and a better tomorrow for the nation.
But, if the implementation fails, the election loss and crushing burden of the taxpayer can linger over the political party and the nation for years to come.
Additionally, the success of the national health insurance needs to be complemented by the success of complementing policies like Swachch Bharat Abhiyan, Digital India, GST implementation, Start-up India, etc.
It makes an interesting reading to explore a few major outcomes related to national health insurance that can correct the future history of India.
 It looks Modicare would lead to increase in investment in Indian healthcare sector by the Government, private players, and foreign investors
Infusing Rs 12,000 crores into health sector would increase the supply of money in the market. Such infusions and increase in demand for healthcare services would encourage private and foreign investors to invest in and capture market share.
A strong FDI policy, GST implementation in small healthcare set ups, and rural funneling of the investments should be the criteria in defining effectiveness of policy implementation.
The last thing the Government would want is opposition party challenging that all these investments have made corporates richer, leaving poor people deprived of full potential benefits of increased spending on healthcare.
Ensuring an even spread of funds across geographies, adequate reach to rural areas, capping unnatural profits, and promoting grassroot entrepreneurship are some interventions that should dictate the underlying principles of Modicare.
Modicare would increase the life expectancy, reduce morbidity, and improve workforce productivity
A national health insurance comes with the benefits like increase in at-birth life expectancy, reduced sick days, increase in retirement age, higher availability of healthy workforce, and reduced burden of chronic diseases in the longer run.
The Governments would eye this demographic dividend as the higher source of income tax and higher spending in the economy. The whole demographic dividend can be lost if the appropriate number of jobs are not created in the economy.
In fact, the higher unemployment rate can throw the speculative stock market in bearish mode. For the longer living populations, diseases like cancer gain higher prence, shooting up the financial requirements for fulfilling the UHC motives.
Modicare to reduce socio-economic divide in the nation
Health related expenditure is a major divide between the poor and rest of the India. Inadequate access to appropriate health services due to financial reasons has led to lower life expectancy amongst the below poverty line individual. The socio-economic divide is significant in India.
The divide can be narrowed by successful realisation of Swachh Bharat (Clean India) mission, as cleanliness should significantly reduce the chances of spreading communicable disease. Along with health insurance to individuals, effective social and preventive health network is required to reduce the overall disease burden. A behavioural change in the marginal section of society is necessary for the sustainable elimination of socio-economic divide from a health perspective. This behavioural change is subjective to literacy rate. It should not be a stretch for the Government to develop health and education policy under one roof and capitalise on the synergies.
Without a social and preventive care, Modicare would just address the healthcare needs at a very superficial level. While providing insurance for acute care, emphasise public health, improve literacy rate, as well as, eradicate poverty simultaneously.
The current Government has taken a very audacious decision to provide health insurance at a scale that has never been tried in the world. This decision has brought the dream of UHC miles closer to India.
Many States have some form of public insurance product that covers the healthcare needs of poor people. Learnings from the experiences of these states would play a vital role in identifying potential risks for the Modicare. The health policy of 2017 has laid a strong strategic foundation to build upon for the implementation plan of Modicare.
A quick yet thought through plan is required to translate the promise into real benefit to people. Every other Government initiative ranging from foreign investment policy to education policy would sway the probability of Modicare becoming a game changer for Indian population and politics.
(Views are personal. The writer Dr Rahul K. Garg is a physician-turned-healthcare management consultant, who facilitates care system redesign for global healthcare organisations. He is an MBBS from GMC Patiala and MBA from IIM Ahmedabad. Rahul.k.garg@outlook.com)


Follow and connect with us on Facebook, Twitter, LinkedIn, Elets video