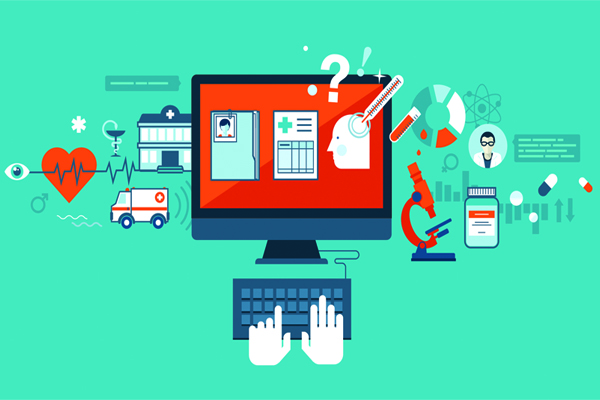 A rising demand for cost-effective quality healthcare services, the emergence of telemedicine, penetration of health insurance companies, mergers and acquisition along with various Government schemes have become the driving force behind the growth of Healthcare Industry, explore Dipen Pradhan and Rajbala of Elets News Network (ENN).
Indias healthcare landscape is widening in an unprecedented fashion. It is visible how the industry is becoming one of the largest economic drivers of the country in terms of both revenue and employment generation.

According to a report, Indias healthcare market, worth $110 billion in 2016, is poised to grow up to $372 billion by 2022. Of which, the medical devices market, valued at $4 billion in 2016, is expected to touch $11 billion mark by 2022.
Also, the Healthcare Information Technology (IT) market, currently valued at $1 billion, is most likely to grow 1.5 times by 2020.
According to Ravi Bhandari, Chief utive Officer of Shalby Hospitals, Rising corporatisation in the industry along with growing expectations of people are leading to an increase in providing better healthcare services in both Tier-2 and Tier-3 cities across the country.
As per Indias New Opportunities-2020 report published by the All India Management Association, Boston Consulting Group and the Confederation of Indian Industries (CII), the healthcare industry is expected to generate over 40 million new jobs by 2020.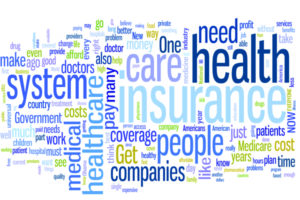 Demand for cost-effective Healthcare
There is a growing demand for cost-effective quality healthcare services. Emergence of telemedicine, penetration of health insurance companies, mergers and acquisitions along with various government schemes are becoming the driving force behind the growth of healthcare industry.
Dr Sanjeev Bagai, Vice-Chairman and Director-Dean of Manipal Hospital, New Delhi opines the Health Insurance can play a major role in establishing a fair pricing across all hospitals.
Very often, the rates of hospitals"of the same type or may be of different groups or of the same hospital chain" vary between 50 to 60 to 70 per cent for the same procedure.
Usually, it is the same surgeon conducting the procedure. Only insurance can ask the hospital to have a fair pricing, he added.
Jaishankar Natrajan, Assistant Vice President and Head, Godrej & Boyce, said, A patient will face challenges if it doesnt bother about the cost to get a treatment in India. They have limited knowledge: they dont know what is the right charge and what is not. Often, they are taken for a ride by some healthcare institutions.
NEWER TECHNOLOGIES WILL CREATE NEW ERA OF MEDICAL DATA MANAGEMENT WHERE DEVICES WILL START GETTING THE CLOUD, LOCAL SERVERS FOR MEDICAL RECORD AND DATA UPDATES, SAYS DR KARTIK ANANTHARAMAN
To ensure access and affordability of better healthcare for all, the Government should provide free healthcare services to the people Below Poverty Line (BPL), said Dr GSK Velu, Founder & Managing Director of Trivitron Healthcare. And the lower, middle and richer class people should be covered by insurance.
Insurance coverage for all
In India, it looks unfortunate that patients still have to pay healthcare expenses to the private healthcare out of their pocket rather through insurance. The trend is prent among many other developing nations, Pakistan, Sri Lanka, and Mexico say recent World Health Statistics report.
The Government of India has introduced various national health insurance schemes with sharp focus on empowering citizens to quality healthcare services.
The 71st round of data on social consumption on health of National Sample Survey Office (NSSO) suggests only 14.1 per cent people in rural areas and 18 per cent people in urban areas of India are covered under any type of health insurance.
The Employment State Insurance Scheme (ESIS), Universal Health Insurance Scheme (UHIS), Janashree Bima Yojana (JBY), Central Government Health Scheme (CGHS), Rashtriya Swasthiya Bima Yojana (RSBY), Aam Aadmi Bima Yojana (AABY) etc., are among few of them.
On 15 March, last year, the Union Cabinet approved the National Health Policy, 2017 (NHP, 2017), aimed at achieving universal health coverage and delivering quality health care services to all at an affordable cost. The last health policy was formulated in 2002.
On the other hand, a majority of corporates are starting to provide health insurance for their employees. About 70 per cent of the insurance was covered by companies managed by PSUs.
A section of experts is of the view that if India, with over125 crore population, obtains an insurance product, it can change the overall Indian healthcare system. Innovations are there with the accreditation of quality coming up.
Accreditation for standardisation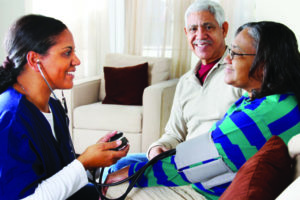 In India, accreditation of hospitals started in 2008. As of now, 400 plus accredited hospitals are functioning"and almost all corporate hospitals have obtained.
Accreditation was started to bring quality healthcare into the system. You dont have one single hospital running the standards; putting the standards. As we moved on, accreditation came into the system and the first to start were the corporate hospitals, Dr Sajan Nair, Group Chief Operating Officer (CEO) of Ahmedabad-based Zydus Hospital said.
Ravi Bhandari added: Accreditation is very subjective, but at the same time, it does help us to lay down certain processes in systems, for people at other units or other hospitals of the same group"to refer to, and see, if the closest forms of replication are happening at those locations.
Unfortunately, we see a particular centre of excellence operating very well for a particular hospital at a particular place, but the same is not replicated at its branches, Bhandari said.
Investment in Healthcare
There is a booming interest among investors in both healthcare service and medical technology sector. However, the investment has gone only to the top-notch cities but not in the rural areas or smaller towns of the country, feel experts.
A lot of challenges are witnessed in the last-mile connectivity, Dr GSK Velu, Founder & MD of Trivitron Healthcare said, adding the only way forward is that the Government should increase their healthcare strength and also the health insurance companies have to top their efforts, actively.
Healthcare service sector has grown becoming a mature industry and has seen significant investments. I believe, in coming years, a lot of investment will also pour in the healthcare technology"as it is still a sunrise industry among other verticals of the healthcare sector, he added.
Technological trends in 2018
Emerging new technologies, advanced equipment, innovative products and services, are being introduced by both private and public healthcare players.
Speaking about the technological shift for the medical appliance industry, Dr Karthik Anantharaman, Chief Marketing Officer of BPL Medical Technologies, thinks more and more medical devices and appliances will demand smart technology.
Newer technologies will create a new era of medical data management where devices will start getting the cloud, local servers for medical record and data updates, he said.
In similar lines, Michael Koss, co-founder and Chief utive Officer (CEO) of Global Patient Portal says the industry is likely to witness a decline of wearables in their current form.
I expect this trend will flow into a number of home AI type applications which purport to assist in healthcare, he added.

Follow and connect with us on Facebook, Twitter, LinkedIn, Elets video