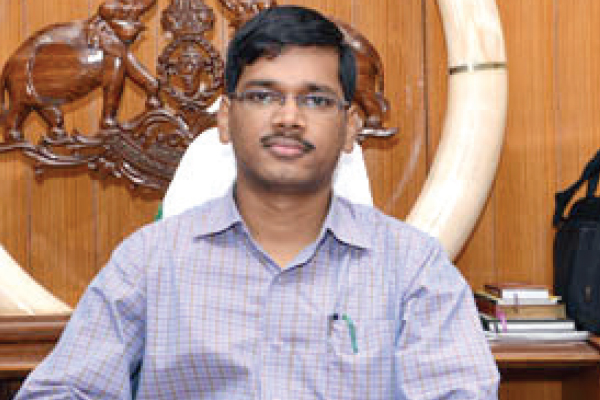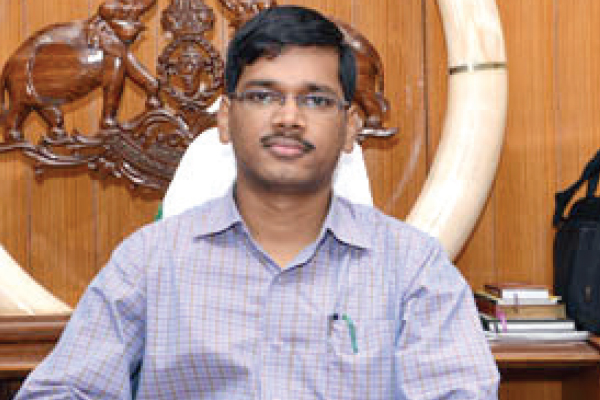 The State Health Department has initiated the Non- Communicable Disease control programme in all the health units ranging from district hospitals to sub centres. Under the programme, medicines are given free of cost as per the protocol prepared. Training has been given to the entire health staff on management of NCD, says Keshvendra Kumar, Mission Director, National Health Mission, Kerala, in an interview with Poulami Chakraborty of Elets News Network (ENN).
Would you apprise us of the various initiatives that Kerala has been taking to ensure optimum and best healthcare for the citizens?
The State has been implementing various programmes for ensuring best health care for citizens. Some of the programmes include:
Aardram " A patient-friendly transformation of OP services to ensure quality of care; to provide quality service delivery through all major service delivery points of the hospitals and healthcare institutions and to add specialty and super specialty facilities in district and taluk level hospitals; to develop Primary Health Centres into Family Health Centres capable of meeting the healthcare needs of all members of the family by themselves or through referral linkage and addressing the preventive; promotive and rehabilitative healthcare interventions of the local community; to improve case management in hospitals by ensuring protocol or guidelinebased case management and monitoring quality of service provided; ensuring primary lab facilities in all healthcare Institutions.
Palliative care project implemented with the help of local self government.
Hridyam project " A project through which treatment of infants and small children with Congenital Heart Disease is taken care of.
KASH " Kerala Accrediation Standards for Health " A quality initiative to gradually accredit all health care institutions to a given set of standards.
Safe Kit – A kit provided to all health institutions which contains all materials for proper collection of evidences , preservation and transportation of medicol-legal evidence in sexual assault cases. This is a 13 step pre packed kit and which is hopeful that evidence collection will be complete and scientific and that will lead to higher conviction rates. This is expected to be a major deterrent to sexual crimes in the society.
Anu Yatra " a comprehensive approach for disability management " Ensuring early intervention units, ensuring rehabilitative services, newborn screening.
Karunya Pharmacy " providing essential medicines for the general public at a lower cost.
What measures has the State Health Department taken to ensure minimal interference of Non-Communicable Diseases (NCDs)?
The State Health Department has initiated the Non-Communicable Disease control programme in all the health units ranging from district hospitals to sub centres. NCD primary screening is now functional in 100 district hospitals or Government hospitals, 232 Community Health Centres (CHCs), 835 Primary Health Centres (PHCs) and 5,400 sub-centres and over 1.32 crore people have already been screened.
Medicines are given free of cost as per the protocol prepared. Training has been given to the entire health staff on management of NCD. Stroke clinics, COPD clinics and day care chemotherapy clinics were setup in all districts. Diabetic retinopathy clinics and Diabetic foot clinics are in the final process of implementation. NPCDCS programme was extended to the entire state using the existing staff strength. CCU and Geriatric clinics have been setup in 5 districts and staff including doctors were posted to support the NCD programme. Special itiatives like mobile NCD clinic (Care on Wheels and Waves), programme for school children (Leap) programme for police (Shape) and work place intervention were also implemented as a part of the programme.
Which latest initiatives has the State Health Department taken to control tobacco consumption in the state? Also apprise us of the results?
Under the National Tobacco Control Programme (NTCP), awareness on harmful effect of tobacco was disseminated through IEC, short films and training programmes for various sections of the society. Gutka was banned in the state and E-cigarettes were also banned in the state. Kerala was declared 100 per cent tobacco advertisement free at point of sale and with 100 per cent compliance of section 4 and 6 at educational institutions. Unified head of account for Cigarettes and Other Tobacco Products Act (COTPA) fine collection was also initiated to pool the revenue under COTPA.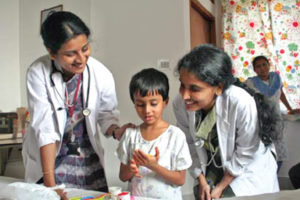 What major technological intervention and integration has been made in the state health department for implementing best healthcare services in the state?
E-Health programme " digitally storing of health records " which ensures comprehensive health database of all the citizens in the State, is made and integrated with the healthcare system which will help in web based appointments, easy referrals to higher level institutions, easy access of patient medical history during each consultation, etc.
Any major initiatives and integration in technology been taken by the State Health Department to ensure curbing of PCP & NDT?
Mapping of all Pre-Natal Diagnostic Technique (PNDT) units in the districts is nearing completion.
Would you share with us of any major challenges that the Health Department faces?
The challenges being faced by the department include:
Shortage of specialist
Poor supply chain for medicines and logistics
Inadequate staff pattern
Re-emergence of vaccine preventable diseases like Diphtheria
Increase in prence of noncommunicable diseases like hyper tension, Diabetes, Coronary Artery diseases, cerebro vascular accidents, etc
Please share with us any major plans the health department of the state is having in pipeline for the coming days.
The major programmes of the Health Department in the pipeline include:
AARDRAM " It is an initiative taken up by the Government in a mission mode to restructure and revamp the public health system to make Government hospitals more patient-friendly and efficient, delivering optimum level of care.
Strengthening of Secondary Care Hospitals " It will include decentralisation of speciality services and providing secondary palliative care in Community Health Centres.

Follow and connect with us on Facebook, Twitter, LinkedIn, Elets video