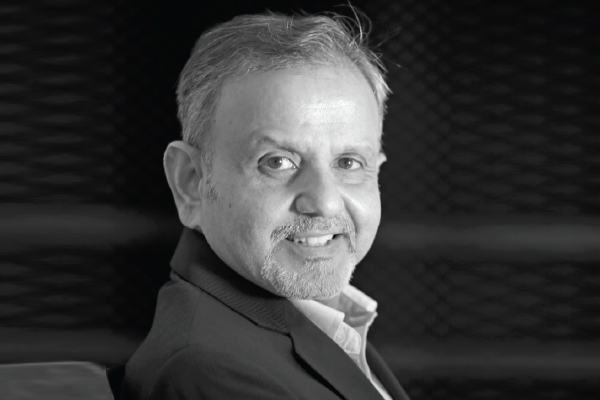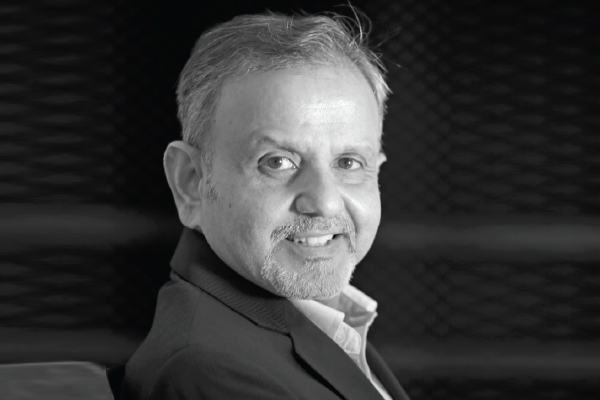 By 2028, both software-enabled devices and wireless technology will catapult the level and quality of healthcare as a true 24x7x365 for the majority of our population remotely and in real time, says Inder Davalur, Group CIO, KIMS Hospitals, Secunderabad, in an interview with Elets News Network (ENN).
There are a number of technology trends emerging each day in the marketplace. How does KIMS Hospitals integrate technology to enhance its capabilities to provide trustworthy and secure healthcare services for patients?
One of the thumb rules KIMS adopts when it comes to healthcare services to patients is the value it adds to the patient experience. Every technology is measured against this yardstick before it is considered for implementation. For instance, the patient waiting time for services such as physician consultation, specimen collection in lab, waiting for a wheelchair etc., have a greater impact on the patients experiences, KIMS is more interested in technology solutions that may not, at first, blush appear sexy but deeply meaningful to the patient.
When it comes to technology, the approach and uation criteria matter more than the trendiness of the technology. For instance, IoT use cases are aplenty; however, how they serve the needs of a patient, the security offered by the solution, the sustainability and scalability are bigger considerations.
Advances in digital technologies will create enormous new possibilities and opportunities for the healthcare industry. How will that impact the Indian healthcare industry and economy of the country?
India has had the fortune of being able to leapfrog versions and sometimes, even generations of evolution in technology. Cellular technology is a prime example. While the West had to contend with each G in the cellular universe, India had the fortune of advancing with each passing generation rather instantly. The Internet has been a tremendous boon for deploying technologies in India and our economy, for the first time, is remotely agrarian.
Internet of Healthcare Things (IoHT) will be a dominant beneficiary of this in India. The required brainpower and the economy of manufacturing these things is nowhere in abundance as it is in India " second only to China. The thinking trends and the passion that several entrepreneurs have, when it comes to better healthcare through technology, is testament to what the future for Indian healthcare landscape will look like in a decade. The possibility of a 3C " Connected Continuum of Care is my phrase that I coined to better describe the landscape " is very real and happening as we speak.
Both software-enabled devices and wireless technology will catapult the level and quality of healthcare as a true 24x7x365 for the majority of our population remotely and in real time. This is my what will happen to healthcare in 2028? prediction.
How integration of innovations in healthcare delivery in hospitals has improved and to what extent?
While hospitals are talking about incorporating innovations into their operations and delivery of healthcare, there is a gap that exists in how they budget for these initiatives. This is not a criticism of the founders or the Boards of large hospital groups but an honest observation of what is keeping us from attaining greater gains when it comes to absorbing and integrating the innovations. Although the rate of absorption is slower than one would prefer to see, the uplifting news is the acceleration in the acceptance of new technology and innovations in novel ways in the healthcare delivery by several pioneering and established groups across the nation.
What are the big drivers of Healthcare transformation? (KIMS Hospital perspective) Have you adopted PPP model and, if yes, please brief.
KIMS has not ventured into the PPP world as of yet. If a meaningful one makes its presence felt, KIMS would weigh its merits for sure.
The greatest drivers of healthcare transformation are its founders. KIMS initiated its first-ever CIO role for its group with digital transformation at its core. This is evident in the support and thrust it has demonstrated in the course that I have set for KIMS for the next three years.
Objectively speaking, the digital projects that are well underway at KIMS are primarily aimed at enhancing patient experiences and monitoring and reducing costs that will help to keep prices down which will, in turn, benefit the patients.
Technology has always played a crucial role in healthcare innovation, and this may be no different in the future. However, the pace and focus of technology-enabled innovation is likely to change. What is your say on that?
Acceleration is the inevitable rule of the game. Whether it is processor speeds, computing densities, storage capabilities, or form factor of software driven hardware, we are witnessing blazing velocity in the acceleration of technology and its capabilities. Given this inevitability, healthcare will face increasing pressure from those who seek its services to quicken its pace and keep up with the other verticals.
There is also likely to be a significant shift in the spending patterns of hospitals when it comes to technology. This will mostly come from the monitoring and diagnostic devices becoming more and more software-driven. The need to provide a common shared platform for disparate devices that will feed huge volumes of data will be imperative.
Software applications will have to share data and be able to talk to each other. Throw in AI (Artificial Intelligence) and hardcore analytics, one can expect to see the blurring of the lines between medical devices and traditional software platforms currently known as EMR (Electronic Medical Record) and HIS (Hospital Information Systems).
There is also likely to be a significant shift in the spending patterns of hospital s when it comes to technology.
Despite innovations and integration of technology in healthcare industry, it has failed to provide healthcare facilities as well as services full fledgedly? Can we overcome that and what initiatives has KIMS hospital taken to provide services to the last mile?
Doctors, the custodians of patients and patient care, will continue to be the biggest challenge. I do not say it in a derogatory sense. It is simply a challenge in terms of how technology gallops while the physician culture trots along at a wait-and-see pace. The software development tools and stacks at the disposal of todays programmer are mind-blowing in comparison to the days of character based programming and huge bulky unwieldy proprietary databases.
Todays advancement is only slowed by our culture. A human is other humans primary obstacle. The clinical community also has reservations in embracing technology as a friend in the diagnostic and outcomes uation when it comes to patient care. KIMS is no different when it comes to such challenges. However, with an eye to digital transformation and increasingly improving patient experiences, KIMS is making a compelling case to its clinician community that data and technology are its friends. Because which doctor or nurse does not want her or his patient to get well soon and walk out of the hospital!

Follow and connect with us on Facebook, Twitter, LinkedIn, Elets video