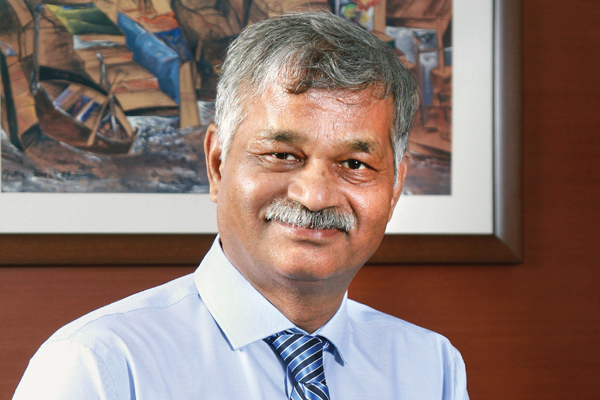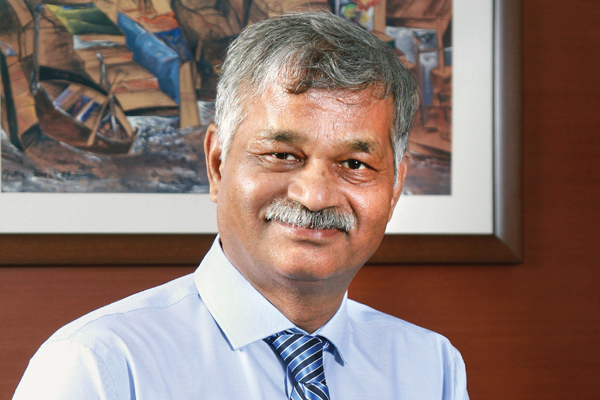 HSCC, a Schedule C company under the Government of India with ongoing projects in Sri Lanka, Myanmar, Nepal, Bhutan, Afghanistan and Bangladesh, has recently bagged a project from the Government of Mauritius to develop the entire healthcare infrastructure of that country. Gyanesh Pandey, Chairman and Managing Director, HSCC (India) Limited, speaks about the companys vision and its growth trajectory in an interview with Souvik Goswami of Elets News Network (ENN).
HSCC has recently bagged some projects in Mauritius. Please provide us some details about it.
In the last more than two years, we were trying to get some new work outside India. We have been working in Sri Lanka, Myanmar, Nepal, Bhutan, Afghanistan and Bangladesh. But the project we bagged in Mauritius was from the grant of the Indian Government to that country. We had been trying to get some work from African countries directly because we had done enough projects in India and SAARC (South Asian Association for Regional Cooperation) countries in the last over 35 years. I always thought that our knowledge and experience in developing healthcare infrastructure should spread in all those countries too.
We discussed this with the Health Minister of Mauritius when he came here. After going through our profile and our work in India and abroad, he realised that there is an agency that can deliver world-class projects in time. Later, he called us to Mauritius.
After we were assigned the first project, over time they decided to give us two more projects. Recently, when we visited Mauritius the Government of Mauritius asked us to develop the entire healthcare infrastructure project of their country. This happened only because of knowledge sharing with them through regular meetings and communication on what all HSCC can do. They saw our performance through our website and the quality of the projects we have completed in the past.
Now we have to improve their entire healthcare infrastructure starting from mediclinics, which are like the Primary Health Centres in our country, to tertiary and top medical care facilities like Victoria Hospital that is similar to AIIMS in our country.
Very soon, may be in the next 2-3 months, we are going to start few of the projects in Mauritius. We also have to prove that an Indian Government agency can work fast and deliver quality within the budget allocated to us.
What is the total cost of the projects you have undertaken in Mauritius?
We have undertaken various projects in Mauritius. The amount so far we worked out is for only two-three projects. Like the cost of building the ENT hospital is around Rs 200 crores. The cost of 1,000-bedded hospital we are building there has been worked out to be not less than Rs 1,000 crores and the medical college would be of around Rs 1,200 crores. The cancer hospital will also be of not less than Rs 200-300 crores. There are around 10-11 projects there. Considering all those together, the total initial cost may reach around Rs 2,500 crores. The cost may go further up because once we start working there may be few more things to add on. We will be able to deliver the projects in the next two-three years time.
Are you building these hospitals anew?
All these hospitals are already operational, but the space, technology and infrastructure were set up around 50-70 years ago. So, the infrastructure and facilities there are outdated. We are completely demolishing the existing ENT hospital and building a new one in its place. But the eye hospital is a totally new hospital. Currently, it is operating in some other location but once the building is completed, the hospital will be shifted there.
In India, we have one doctor on a population of 1,700, but there a doctor is available for a population of 250. Even the number of nurses and technicians available per head in Mauritius is more than in India. The facilities available in Mauritius are far better than India.
For example, they keep a count of their dialysis patients and their details are known to the health authorities. A well-equipped ambulance visits a patients home, get the patient into the ambulance and then to the hospital; the patient receives the treatment and then dropped at home. There is door-to-door healthcare facility in Mauritius.
Though technically our hospitals in cities are much advanced, we are not able to provide such kind of service due to heavy population pressure.
AS FAR AS FINANCIAL GAINS ARE CONCERNED, WE DID AROUND 89 CRORES WORTH OF WORK IN THE YEAR I TOOK OVER. THAT VALUE THIS YEAR HAS REACHED AROUND 1,600 CRORES. THE TOTAL WORK WHICH WE HAVE UNDERTAKEN NOW IS TO THE TUNE OF Rs 20,000 CRORES.
Which other countries HSCC is focusing on to spread its wings?
We have a clear focus on establishing our presence in all African countries. Mauritius is the first country where we have been able to do that. There are other African countries where Indian agencies are actively working. As per our study, a good healthcare infrastructure is badly required by every African country. Very soon, we will be able to establish ourselves in all African and SAARC countries.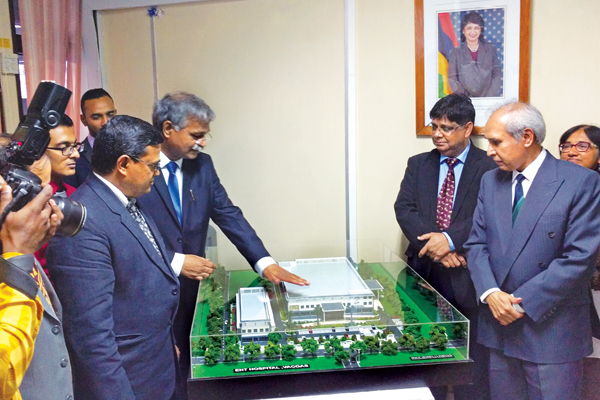 What kind of smart healthcare technologies are you using to implement your projects?
Smart healthcare means that there are no physical barriers to getting doctors appointment, accessing diagnostics test results, keeping the patient records and availing the medical treatment. Presently, we are ensuring that the patient should visit the hospital to receive all the treatments without any problem with the help of smart techniques, which we call smart healthcare.
Smart healthcare also means that ICT is used to book appointments from home and every medical record is available on a chip to allow you to access it from anywhere in the world. It should also ensure that the entire history of a patient is available on the mobile.
The operation theatres should be equipped to take advice from other experts present anywhere in the world in real time.
Since we have already reached this level, the Mauritius government has given us the mandate to start developing their e-health infrastructure as well.
Recently there have been some merger talks going on with HSCC. What is your vision for HSCC in the next few years in terms of its financial growth?
The merger talks could happen because HSCC has grown tremendously in the past five years. That is one of the reasons that a company like HSCC has been identified for mergers. HSCC is a Schedule C company and it had less than 100 employees few years back. The turnover of the company was less than 100 crores when I joined the company. So, nobody could think that HSCC can also be one of the big players and can be merged with some other company.
But in the last five years, HSCC has started working in more than 100 places and we have achieved a CAGR of 33 per cent, which looks almost impossible for any PSU or private organisation. Our presence is in every small town in India. Considering all these things HSCC was identified for a merger.
This company has developed a great skill in developing healthcare infrastructure and it should always be recognised for building quality healthcare infrastructure in India. HSCC should be further strengthened so that the skills acquired in its 35 years of existence can be retained and utilised for government public and private healthcare sector in India and abroad.
As far as financial gains are concerned, we did around 89 crores worth of work in the year I took over. That value this year has reached around 1,600 crores. The total work which we have undertaken now is to the tune of 20,000 crores. We have just started Rs 5,000 crores worth of work and around Rs 12,000 crores worth of work were already going on.
Our work speaks for itself and we dont believe in advertisements. The merger should happen as per the governments plan, but the capability, strength and the technical competence of this company should be retained.


Follow and connect with us on Facebook, Twitter, LinkedIn, Elets video