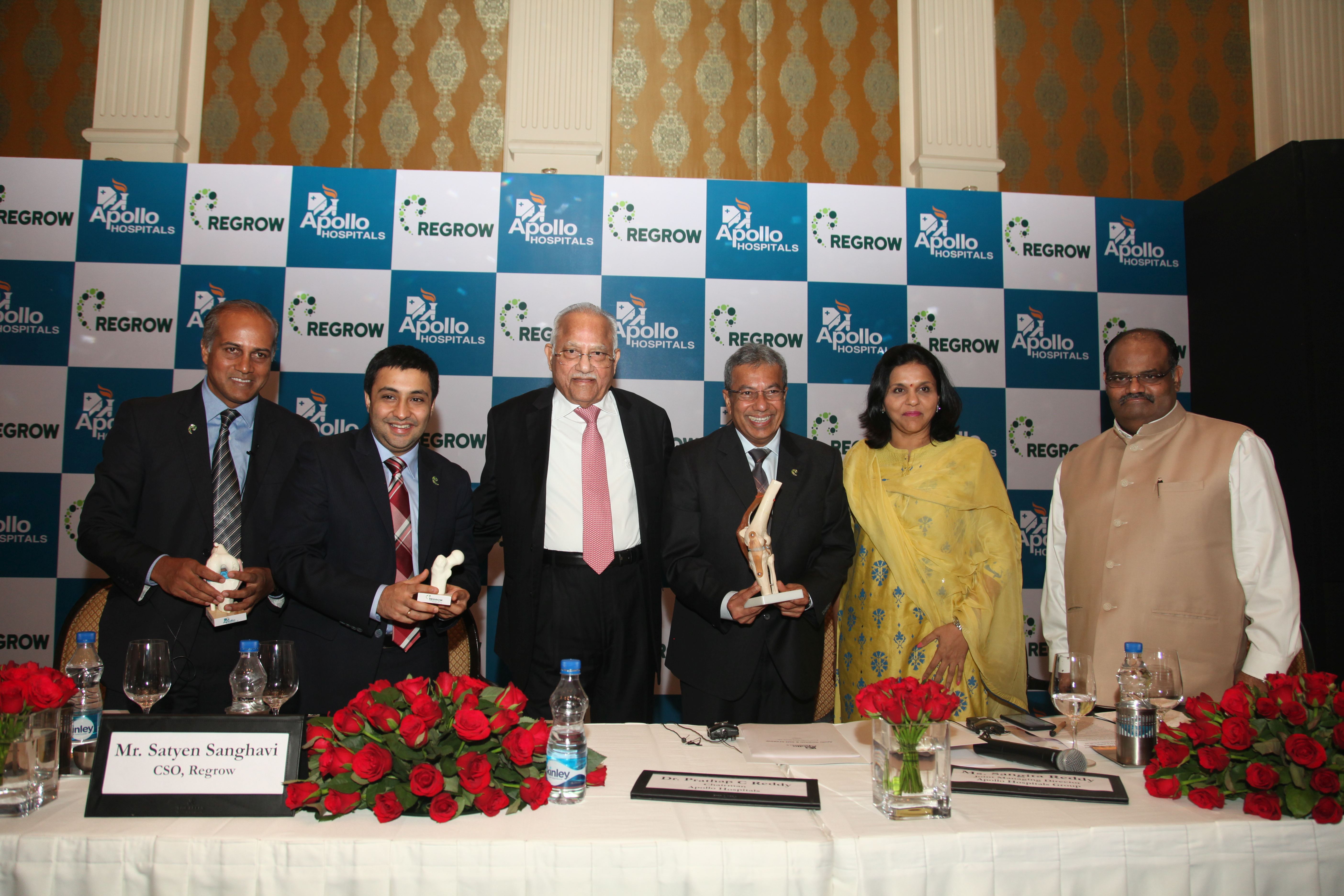 India's leading super speciality hospital Apollo has joined hands with RMS Regrow, a cell therapy technology specialist, to offer new cell therapy products for orthopedic patients suffering from bone and cartilage problems.
The products — Ossron and Chondron — have been launched to tap the huge potential of orthopaedic market with respect to sports injuries, accidents and alternate to hip replacements and knee replacements. Ossron for bone treatment is the first such product in the world, while Chondron for cartilage treatment is the first in India and third in the world.
The two companies have tied up to make available the treatment therapy through all Apollo Hospitals, Apollo Spectra Hospitals and Apollo clinics in India.
"Our association with RMS Regrow is a step to inspire talent in India to further the advancement in developing innovative healthcare treatments to reduce the growing disease burden in India, said Dr Prathap C Reddy, Founder-Chairman of Apollo Hospitals.
Ossron and Chondron have been launched following over eight years of dedicated research, several clinical trials and uation studies.
"It has taken eight years of dedicated effort and innovative research to develop the two revolutionary products that will change the modalities for bone and cartilage treatment in India," said Yash Sanghavi, Founder and CEO of RMS Regrow.
Established in the year 2009, Regenerative Medical Services Pvt Ltd is the first Indian biotechnology company to introduce cutting-edge technology platform for regenerative medicine in India.
It is among a handful of Indian companies who have locally developed a New Chemical Entity (NCE). "In India, more than 15 lakh orthopaedic procedures are performed each year and Regenerative Cell Therapy is a revolutionary treatment methodology which has immense potential to liberate consumers from Joint pain, Sanghavi said.
Stressing on the need to come up with innovative treatments to improve quality of healthcare in the country, Sangita Reddy, Joint Managing Director, Apollo Hospitals, said the new products were revolutionary and that "Apollos doctors in partnership with RMS Regrow, will develop workshops and educative sessions across India to bring this technology to practice at the earliest.

Follow and connect with us on Facebook, Twitter, LinkedIn, Elets video