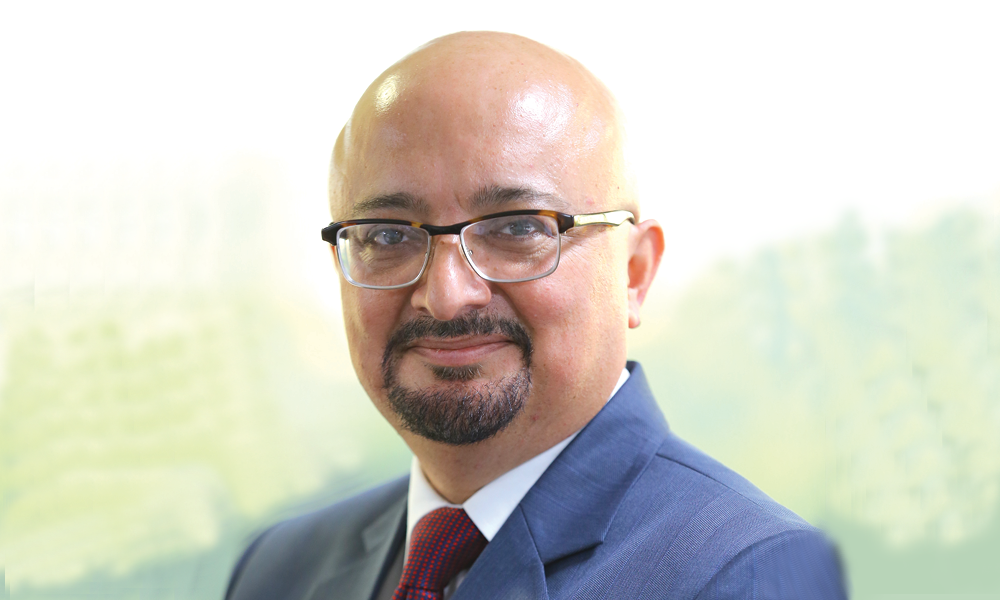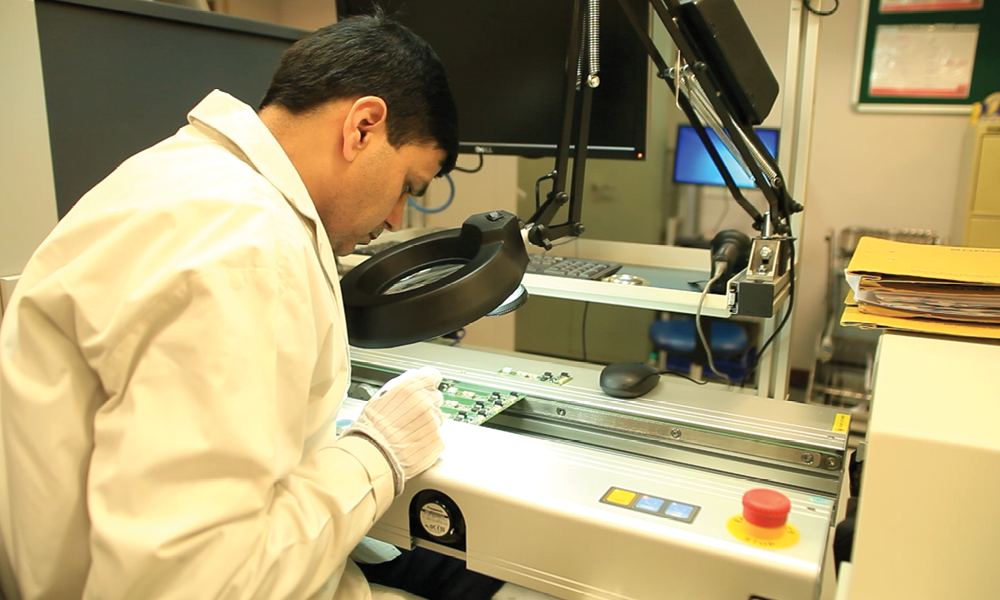 As a global leader in the visualisation sector, Barco offers clear and colour-accurate networked visualisation solutions befitting a modern control room, and enable unsurpassed precision with the detailed, high-quality image processing for a variety of healthcare applications. Rajiv Bhalla, Managing Director at Barco Electronic Systems, highlights the technology which raises clinical productivity and patient comfort across the industry, in a discussion with Elets News Network (ENN).
What kind of innovative products and technology Barco provides to the healthcare industry?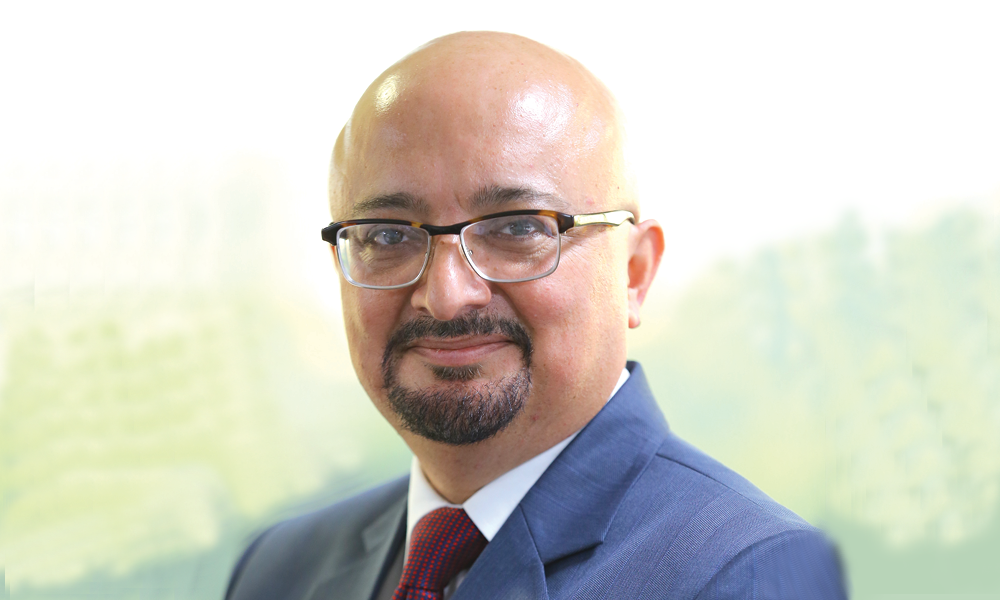 With a legacy of superior image quality and smart technological innovations, Barco has a solid reputation for delivering dependable display systems and visualisation solutions that are central to the provision of quality healthcare. Our comprehensive product offerings include leading-edge displays for radiology, mammography, surgery, dentistry, pathology and modality imaging, along with clinical displays for healthcare specialists, digital operating room (OR) systems and point-of-care devices.
For surgery segment, we have developed Nexxis, an OR-over-IP platform for the integrated digital operating room. Built on a high-bandwidth IP platform, Nexxis offers a flexible and scalable surgical environment that enhances workflow efficiency and team collaboration. In addition to that, the company has also designed a complete line of high-accuracy surgical and endoscopic displays to meet the specific image-guided surgery requirements in the digital operating room.
For better and enhanced consumer experience, Barco designs the devices which are customised and engineered to meet the medical requirements and follow the latest design specifications. Companys customised solutions are fully medically certified, tested in-house, produced in-house and provide outstanding performance.
For dentistry segment, we have developed a brand-new dental display range that meets all imaging needs including infection control, precise images, and an attractive, versatile design, etc.
How are you leveraging ICT initiatives to enhance your offerings? What could impact the growth of health-IT?
Thanks to constant innovations and major technological advancements, the impact and influence of ICT is growing across industries and market segments. The healthcare industry is no exception; almost all critical and non-critical healthcare processes, from patient registration to monitoring, are now being enabled by technology. Our networked visualisation solutions are the next evolution of this tech-driven health care approach, and are making patient care more user-friendly and accessible through a wide range of highly-customised solutions.
There has been a tangible shift towards more patient-centric services in recent times and will drive greater growth for the Indian healthcare- IT segment. The push for smart healthcare systems has already seen increased demand for cutting-edge software to support core medical processes and hardware which enables ready access to information at the point of care. With industry standards also making the integration of different patient care systems simpler and more convenient, the sector is set to witness massive business growth in the near future.
There has been a tangible shift towards patient-centric services in the recent times and it will drive growth for the Indian healthcare-IT segment. With industry standards making the integration of different patient care systems simpler and more convenient, the sector is set to witness massive business growth.
What are the major opportunities and challenges you face in the Indian market?
One of the major operational challenges for networked visualisation solutions in India is to have a strong partner ecosystem; the solutions for different markets are quite complex and involve multiple technologies, stacks, and hardware. There is also a need to breakthrough the technological barrier. Despite being the largest exporter of skilled IT workforce in the world, technology in India is still largely the domain of certain privileged sections of the society.
Despite the roadblocks, we have managed to carve our own niche in a journey of over two decades and have established Barco as the leader in the Indian visualisation industry. With the country now rapidly integrating tech into all aspects of its functioning, there is an immense scope of opportunity for us to build on our strong market position and deliver high-quality networked visualisation solutions to businesses across the country.
Is India comparable to the global setup in terms of demand and technology utilisation?
India still has some way to go before it can catch up with the more developed countries when it comes to technology and utilisation capability. The good news, however, is that the country is making rapid strides in tech adoption and innovation. Given the rate at which the country is progressing, it is not difficult to envision India emerging as the global tech hub within a decade.
What are the strategies you are looking to implement, and where do you see Barco in India in the next three to five years?
Barco provides networked visualisation solutions to smart cities across the world and is the single largest source for control room solutions. Convergence and collaboration are the future drivers, and Barco has already established its leadership position in these areas.
We also plan to work closely with the government to support the Make in India and Digital India initiatives. We believe it is a win-win way of creating an entire ecosystem that will facilitate industry collaboration for promoting latest manufacturing technologies.
Which activities Barco is undertaking to scale up its R&D efforts?
Barco has its hardware and software lab in India, and we plan to expand it further in line with the increase in our contribution in production development.
With our current setup in India, we are increasingly becoming a part of product development by defining architecture and standardising software development aligned with Barco divisions and measurability at every stage. Our goal is to scale up not just in numbers but also the quality of our output.

Follow and connect with us on Facebook, Twitter, LinkedIn, Elets video