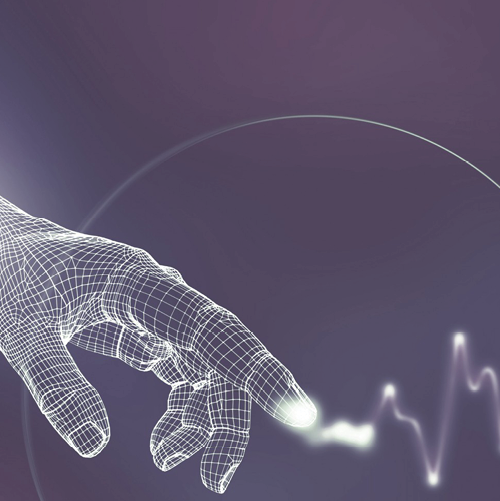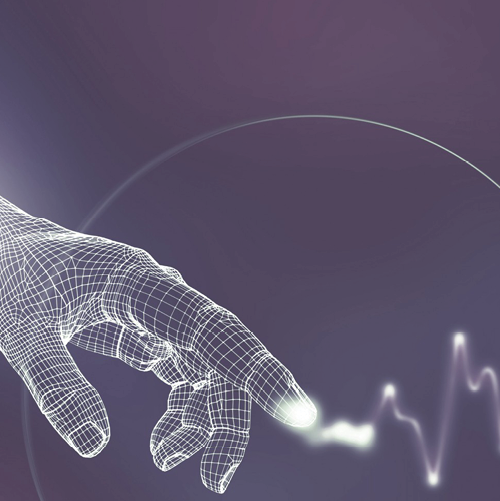 With a view to bring in highest degree of professionalism in regulation of medical devices, a culture of self-compliance by manufacturers and push the industrys growth to new heights, the government has initiated several important reformatory steps. Armed with a clear vision and conducive environment, the medical devices sector is all set to foster India specific innovations and leverage comparative cost advantage of manufacturing in the country, writes Vivek Ratnakar of Elets News Network (ENN).
India, like several other countries in the world, largely depends on imports to fulfill its medical equipment needs. Over 75 per cent of high-end medical devices, critical care equipment are imported, whereas large volume and comparatively low-end consumables and disposables are locally manufactured.
Heeding to the long-standing demand of indigenous manufacturers of medical devices and equipment manufacturers, the government recently decided to put in place new rules and regulations for medical devices industry, which was unduly delayed. These new rules seek to internationally harmonise manufacturing of medical devices to attract investment in the sector — reducing the cost of making medical devices and equipment in the country.
The new Rules have been framed in conformity with Global Harmonisation Task Force (GHTF) framework and conform to best international practices. Only 15 categories of medical devices are, at present, regulated as drugs and to that extent, the current regulatory practices in India were not fully geared to meet the requirements of medical devices sector in the country. The new Rules seek to remove regulatory bottlenecks to make in India, facilitate ease of doing business while ensuring availability of better medical devices for patient care and safety, said the Ministry of Health and Family Welfare in a statement.
The announcement of the government that regulatory framework can be reviewed from time to time based on industry feedback is commendable. The new rules and regulations will help augment indigenous production and would also bring about qualitative changes in the healthcare landscape and help India achieve universal healthcare faster. In short, the move will be a game-changer for the medical devices and equipment industry.
The move is expected to inculcate discipline. It will enable each stakeholder to know what is expected from him so that he sticks to his role. This has enabled car drivers to drive without maximum speed limits in Germany. Similarly in manufacturing, rules and regulations for medical devices will bring in the discipline to ensure patient safety and this will enable making of medical devices in India to grow without any limits, says Rajiv Nath Forum Coordinator, Association of Indian Medical Device Industry (AiMeD).
Another major step the government has taken is the decision to soon delink the medical devices and equipment industry from the pharma sector so that it can chart a distinct and definitive course along with a facilitating regulatory frame work, according to Minister for Chemicals and Fertilisers Ananth Kumar.
As the Minister of Chemicals & Fertilizers said, it is time for these sector to be delinked and fly like a butterfly. Both pharma and devices are healthcare products and have synergies and similar direction, but need different pathways and strategies as pharmaceutical is an established sector, while medical devices is a sunrise sector and has the potential to grow and overtake pharma, says Rajiv Nath.
To drive the growth of the industry, the government seems quite clear in its vision. Three areas that we are considering now are promoting medical devices park, R&D and medical value added services like tourism, which can help us to reduce the dependence on imports of medical devices and earn more foreign exchange by promoting value added medical services like medical tourism, said KL Sharma, Joint Secretary, Ministry of Health & Family Welfare, recently at a government-supported event.
So far as leveraging technological innovations is concerned, there is the need for more concrete partnership between the government and the private sector in the medical device space. There should be incentives for startups and industry to go for embedded technologies that are disruptive and relevant to the Indian conditions.
We have to create an ecosystem that promotes smart incremental innovation and spur more startups and incubators, says Dr Girish Sahini, Director General, Council of Indian Scientific and Industrial Research (CSIR).
Internet of Tings (IoT), big data analytics, and artificial intelligence are positively impacting the growth of medical devices sector and are set to play greater role in years to come. However, Rajiv Nath of AiMeD is of the opinion that the industry first needs to take one step at a time to reach its goals. These (IoT, artificial intelligence, etc) are buzz words and fads. Before you reach the seventh floor, you have to climb the steps to the first floor. Lets go step by step, he says.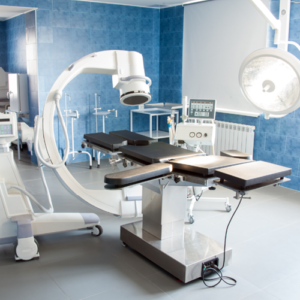 Speaking of the roadblocks, Rajiv Nath says that counter lobbying by foreign manufacturers is a cause of concern. Counter lobbying by foreign manufacturers is a roadblock. They are misusing forums of CII (Confederation of Indian Industry) and FICCI (Federation of Indian Chambers of Commerce and Industry) for blocking and delaying any policy initiative that could help Make in India to be competitive since they see these initiatives through a short-term tunnel vision as creating loss of competitive advantage and threat to their market share instead of utilising them as a long-term opportunity to invest in Green Field Projects in India and share our growth pains, he says.
India is endowed with a large reservoir of experts in software and other disciplines of information technology, which can help India emerge as a powerful hub for manufacturing of medical equipment. In this regard, medical technology clusters coming up in Andhra Pradesh and Telangana are steps in the right direction. Apart from incentivising the medical device industry, it is necessary to set up similar projects elsewhere in the country.
Several medical and equipment companies from countries like Japan and China have already started choosing Indian medical equipment clusters like Andhra Pradesh Medtech Zone (AMTZ) as their base of manufacturing.
Till now, due to a number of ecosystem constrains medical devices and equipment industry has not been able to achieve its full potential and has led to a high dependence on imports to meet the domestic demand. The recent policy changes leading to creation of a predictable, enabling ecosystem is expected to promote entrepreneurship, market penetration and provide competitive advantage to the industry. The enabling initiatives taken-up in this sector by the government is expected to set the ball rolling to make India a powerhouse in manufacturing of medical devices, making it realise its full potential of becoming a multi-billion industry in few years from now.

Follow and connect with us on Facebook, Twitter, LinkedIn, Elets video