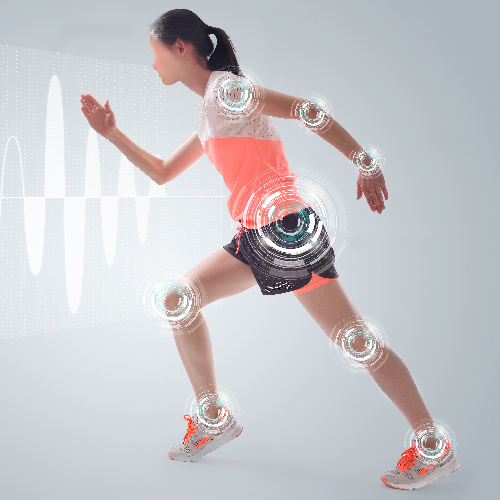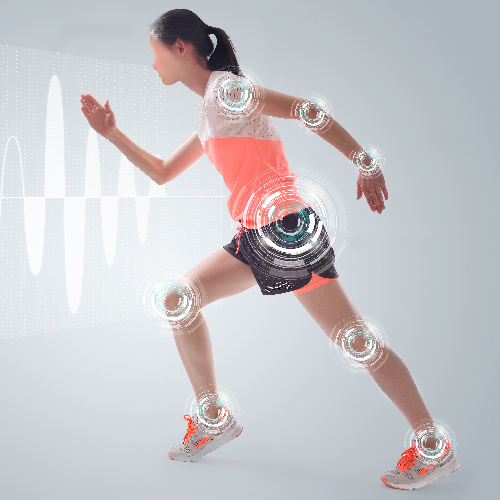 The Indian Wellness sector has emerged as a meeting point where technology and traditions converge to offer holistic health solutions. With the internet driving digitisation in the wellness space, Vivek Ratnakar of Elets News Network (ENN) examines the impact of the sector and its future growth path.
Ritu Patel (name changed for anonymity), a resident of Toronto, Canada, with her roots in India was suffering from a range of complex health problems from pain in joints to overnight swelling of face and rashes all over her body, making it excruciatingly difficult for her to carry on with her job as a banker and day-to-day activities at home. Failing to find a solution, she decided to visit her General Practitioner, only to get the shock of her life — the doctor couldn't find what was wrong with her. The prescription Patel got from the doctor provided her some temporary relief. But the rashes and joint pains returned after a while.
As her condition worsened, she went to a super specialty hospital. This time, to her relief, she was diagnosed with systemic lupus erythematosus (SLE), an auto immune disease in which the immune system attacks the body because it confuses it for something foreign. In Patels case, it took over three months for the doctors in one of the worlds most adavanced healthcare set up to diagnose the chronic disease.
As Patel struggled to cope up with the phases of worsening SLE symptoms followed by mild symptoms,an advice from her mother-in-law based in Delhi changed her life forever. The NRI now visits India twice every year to receive ayurvedic therapy at a popular centre in North India and after two years of that she is leading a normal life.
Though, initially she was reluctant to go through the therapy that requires her to follow a strict food regime, she is more than glad she went through it. Moreover, she understands now that the medicines she was prescribed to accompanied side-effects that may have caused damage to her vital organs in the long-run.
Patels story bears a testimony to the strength of Indian Wellness sector, which is not only deeply rooted in traditions but has also taken technological advancement to its stride.
The definition of the Wellness Industry has expanded considerably, covering many segments which focus on individual well-being as well. The desire for social acceptance has also played an important role for this segment to evolve further, says Subham Bardhan, Chief utive Officer, Dr Mohans Diabetes Specialties Centre, one of Indias largest diabetes clinic chains with 20 centres across nine cities offering products and diabetes care.
Understanding Wellness through Statistics
The AYUSH sector has an annual turnover of around Rs 120 billion
The AYUSH product market is worth about Rs 40 billion
India has over 8,000 medicinal plants found in the Himalayan region, around its coastline, deserts and rain forest eco-system
Diabetes emerging as a pandemic affecting 70 million people in the country
Wellness services is estimated to require close to 500,000 additional skilled personnel over the next five years
Over 300,000 formulations from the texts of Ayurveda, Unani and Siddha systems have been digitalised under AYUSH Ministrys Traditional Knowledge Digital Library initiative
The Wellness Opportunity
The overall wellness market in India has grown with a compounded average growth rate of 16-18 per cent over the last four years. Today, people are ready to invest in themselves and that is what making the wellness industry to grow substantially. Allied healthcare like treatment for diabetes and alternate healthcare like hairtransplantation are also contributing substantially, Bardhan adds.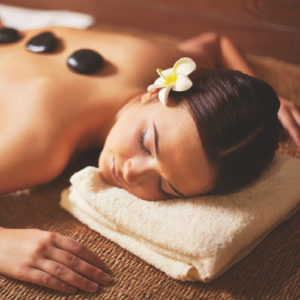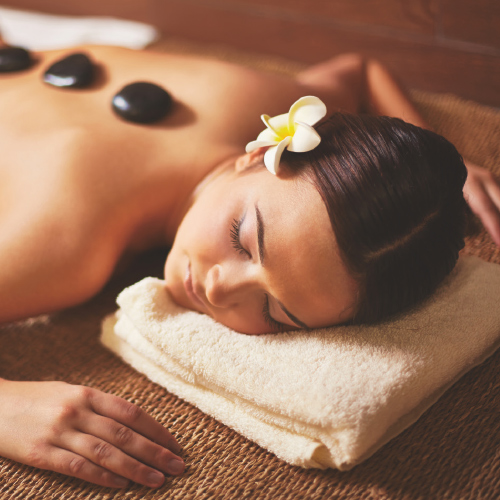 As per a PWC report, India's wellness market is estimated at Rs 490 billion, and wellness services alone comprise 40 per cent of this market. The products market is worth about Rs 40 billion with over-the-counter products such as digestives, health food and pain balms, constituting almost 75 per cent of the segment. India has 9,000 units engaged in the manufacture of AYUSH (Ayurveda, Yoga, Naturopathy, Unani, Siddha and Homoeopathy) drugs.
The biggest markets for Indian herbal products are Western Europe, Russia, the US, Kazakhstan, the UAE, Nepal, Ukraine, Japan, the Philippines and Kenya, among others, according to Barhdan. More than 32 million people are practicing yoga in the US alone. The demand for yoga across the world is growing exponentially, he says.
The fitness and slimming market in India has witnessed a remarkable transformation over the years. The spa, alternative therapy and salon market has grown at a Compound Annual Growth Rate (CAGR) of 17 per cent. In the past few years, the nutraceuticals market had increased by 18 per cent, says Bardhan.
Wellness in Expansion Mode
So, what are the key drivers pushing this expansion of Indian Wellness industry. The answer comes from Rajesh Mundra, Founder and CEO, Truworth Wellness. Growing health consciousness among individuals to lead long and healthier life is emerging as one of the key drivers in the wellness space. Individuals these days are pro-prevention of diseases, or injuries rather than curing them or treating their symptoms. One of the primary reasons that Indians have increased their spending capacity on Wellness products and services is due to their hectic lifestyles in Tier-I cities. People demand wellness products and solutions at their doorstep, says Mundra.
A lot of VCs are PE firms are eying this sector very actively. Due to the burgeoning demand in this space, a lot of international brands have also shown interest to enter India and these include salons, gyms, fitness companies, wearable device manufacturers, etc, Mundra adds.
Availability of startup and sustenance funding from banks and PE players makes it possible to expand all around. The industry has started tapping multiple product and services options to increase the depth of per customer sales value, says the CEO of Dr. Mohans Diabetes Specialties Centre.
Internet Spreading Awareness about Well-being
The internet with all its advantages of being the repository of knowledge that can be shared across geographical and political boundaries has augured well for the wellness sector. In fact, the web has been playing a crucial role in raising awareness among people about the importance of being healthy. Companies like Tru worth have been swift in making the most of the opportunities made available due to deeper penetration of the internet and the rise of mobile platforms, making the Wellness services more personalised.
According to Mudra, with the advancement in the internet technology, the wellness space is seeing a rapid growth. The digitalisation of various services has led to a more systematic and comprehensive approach to service offerings. One of the major changes that the service providers try to aim is to promote healthy lifestyle modifications.
Tru worths wellness tech platform integrates emerging behavioural models with adaptive and predictive technologies to create fulfilling and effective consumer experiences. The Health Store enables the user to find the best of the neutraceuticals and connects with the health food companies that provide healthy meals as per the dietary guidance provided by the coaches, Mudra says.
Technology Driving Change in Wellness Sector
Technology has been playing a crucial role, driving change in the Wellness sector across the globe and India. When it comes to adapting a healthy lifestyle, Indian consumers have adopted fitness devices such as Fitbit, Apple Watch, Garmin, etc, with open arms.
These wearable devices enable them to accurately measure their daily levels of activity. With the help of calorie counting applications, they can now correlate their daily food intake with activity levels to get a better insight about their daily lifestyles. The consumers are now tech-savvy and are more inclined towards a holistic solution provider, says Mudra.
Key Challenges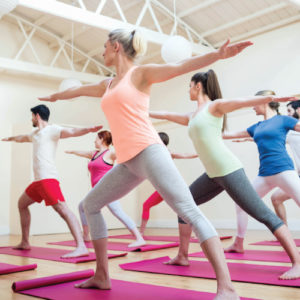 The huge opportunities in the Wellness sector come with its own set of challenges. Paucity of skilled and trained personnel is one of the biggest challenges in the industry today. Wellness services, it is estimated, will require anywhere close to 500,000 additional skilled personnel over the next five years, says Bardhan.
Effective monitoring of the industry is another challenge. On the hindsight it seems as though the initial attempts at quality accreditation have not been impactful. The government on its part has to ensure that there are systemic checks for monitoring and that certified and licensed personnel are employed in critical service areas, he adds.
The challenges faced by users include poor quality of the offerings, primarily due to substandard facilities and poor infrastructure, especially in the unorganised sector. The staff is usually unresponsive and there is a growing concern about sub-standard, ineffective and harmful products by service providers with a view to regulate costs, according to him.
The key challenges faced by the industry are in the human resources space. Especially, there is a shortage of quality doctors, nutritionists, counselors, etc. The lack of insurance penetration and poor focus on the preventive care by the population managers are some of the other key challenges, says Mudra.
Government Push to Promote Wellness
The Government of India, through the Ministry of AYUSH, has initiated a number of steps to promote R&D activity in the sector. Recently, the government has set up the Central Council for Research in Ayurvedic Sciences (CCRAS) for undertaking coordinating, developing and promoting research on scientific lines in ayurveda.
A scheme has also been envisaged for the development of AYUSH clusters, for creating a common facility centre for standardisation, quality assurance and control, productivity, marketing, infrastructure and capacity-building through a cluster-based approach.
A centrally-sponsored scheme has been set up for specialised AYUSH facilities in government tertiary care as well as AYUSH hospitals in PPP mode.
Also, as part of the steps taken for mainstreaming traditional healthcare system the government has issued guidelines to insurance companies to provide health coverage to patients receiving treatment in ayurvedic hospitals. The guidelines cover at least 20 chronic diseases. Similar guidelines will be issued to help patients receiving various therapies in Unani, Siddha and Homeopathy hospitals to get insurance cover from insurance companies.
The Minister of State (Independent Charge) for AYUSH Shripad Yesso Naik recently told the Lok Sabha that his ministry has created Traditional Knowledge Digital Library (TKDL) in collaboration with Council for Scientific and Industrial Research (CSIR) for digitalisation of traditional medicinal knowledge. So far, over 300,000 formulations from the texts of Ayurveda, Unani and Siddha systems have been digitalised under TKDL.


Follow and connect with us on Facebook, Twitter, LinkedIn, Elets video