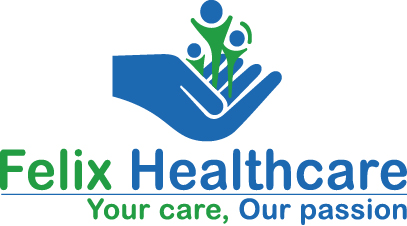 Felix Hospital, a premier hospital in Delhi NCR, is known for its quality services with human touch. Dr D K Gupta, Chairman, Felix Hospital, speaks to Elets News Network (ENN) about how the hospitals humanitarian approach sets it apart from other healthcare providers.
What distinctive services are provided by Felix? Tell us about the portfolio of services you are providing in healthcare.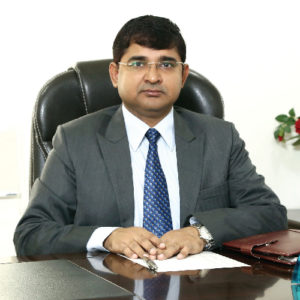 Felix Healthcare provides responsive, compassionate and patient centric healthcare with human touch. Felix Hospital is well-equipped to provide high quality personalised care to patients from corporate, home, schools, institutes and village communities. The hospital is in Sector 137, a prime location on Noida – Greater Noida Expressway. There are no other hospitals offering secondary and tertiary healthcare nearby. Hospitals location near a metro station makes it conveniently accessible.
Felix Hospitals Centre of Excellence offers the following service:
Mother and child care
Joint replacement and orthopaedics
Critical care anesthesiology and pain management
Dentistry
Internal medicine
Neuro science (neurology and neurosurgery)
The super specialty services offered by Felix include:
Endocrinology
Gastroenterology
Nephrology
Neurology
Pulmonology
Urology
Cardiology
Plastic and Cosmetic Surgery
Surgeries at Felix are conducted by a highly qualified and committed team of doctors. The success rate of these super-specialty surgeries has been high. The surgeries are conducted in areas like:
Joint replacement and orthopedic surgeries
Corrective surgeries including limb and facial deformities
Spine, head and neck surgery
Oncology surgery
Urology and nephrology surgeries
Bariatric surgery
Plastic surgery and paediatric surgeries
Both general and laparoscopic surgery techniques are used at the hospital. Successful surgeries have saved lives and limbs of patients often those who are lone bread earners of the family. Some outstanding instances of surgeries and medical management at Felix include:
A premature baby (7 months) admitted with Respiratory Distress Syndrome with Pneumothorax (ruptured lung) accompanied by jaundice, enterocolitis was treated and discharged in normal condition.
A young boy who fell down from a high rise building was admitted with multiple fractures of spine, head injuries, paralysis of lower limbs and was in coma. He was successfully operated by a team oforthopedicians, neurosurgeons and physio therapists. He was discharged in normal condition within 32 days of his admission.
A young man suffered from alcoholic cirrhosis, pulmonary and abdominal TB with dengue hemorrhagic syndrome was given a life supporting treatment for 28 days and discharged healthy.
A slum labourer with a disabled husband reported at night with cobra bite. She was unconscious, comatose and not breathing. She was put on life saving treatment until the full recovery. Being poor, the expenses were arranged by the hospital management.
As a matter of policy, no patient poor or otherwise is ever refused an emergency care. Several victims of road accidents on nearby Noida Expressway have been treated at the hospital free of cost.
What is your USP in specialised healthcare services?
Felix Healthcare aims to provide passionate and customised healthcare to all segments of the society, all patients rich and poor, educated and not so educated all the way from hospital to home. The hospital offers comprehensive healthcare under one roof. Alternative therapies such as homeopathy and naturopathy are also available at the hospital.
The services offered by the hospital also include:
Home consultation, nursing care and tele-counseling
Sample collections from home and free home delivery of medicines
Equipment on rent at home and physiotherapy sessions at home
Pick and drop by ambulance
Felix is said to be having a wide array of diagnostic facilities, can you please elaborate?
We have advanced diagnostic facilities including CT Scan, Ultrasonography, Sonomammography, Digital X-ray, ECG,EEG, TMT, ECHO, Colour Doppler, Holter Monitoring, PFT, Diagnostic Endoscopy, fully automated pathology (Microbiology, Immunology, Serology, Hematology, Bio-Chemistry Cyto and Histopathology).
How Felix Healthcare design and implement comprehensive preventive healthcare? How will these benefit the patients?
Felix has designed preventive healthcare packages covering the varied requirements of all age groups. The health check-up packages are flexible so as to accommodate the specific requirements and can be tailor made to suit every organisations need. It also provides pre-employment/pre-insurance health checks at affordable costs. Important features include:
Annual Health check up packages
Affordable price
Designed for all members of the family from youngest to eldest family members and domestic help.
Health check-up for employees and utives of industries/corporates/ schools/institutes from entry level staff to top management level officials.
On site packages at the door step of households.
As for a large part of rural India, availing the latest healthcare services remains a distant dream. Do you have any plans to serve such locations? What are the tieups with government agencies?
Felix has two satellite clinics in villages to meet the healthcare needs at the doorstep of the community. In the past, we have conducted many health camps in villages on Sundays. Preventive health practices for malnutrition, diarrhoea, dengue and other communicable diseases are explained to them to help vulnerable women, children and senior citizens. We serve them well even if they may not pay well.
Felix Hospital will follow the same plan to serve communities in near future. The hospital has made a number of tie ups with government panels (CGHS, ECHS), PSUs and major TPAs.
The Indian healthcare Industry is expected to grow fast. Whats your take in terms of opportunity for the industry and benefit for public?
The size of Indian healthcare industry is around $100 billion and is expected to grow to $280 billion by 2020 with a growth of 15-20% per year. The composition of this growth would be:
Hospital industry 50%; Pharma sector 25%; and diagnostics 10%
Insurance and medical equipments 15%
Felix Hospital operates in 85% services of this spectrum.
The healthcare expenditure in India in terms of public and private sector is 25% and 75% respectively.
Unlike education, there is a serious gap in supply and demand in health services in India. I may add that treatment of ailments brings a serious setback to the fortunes of the middle class and poor households in India. At Felix, we always strive to mitigate the burden of health care expenses. Public and private sectors put together, however, fail to meet the full demand of health services especially in remote areas and for deprived sections of the society. A healthy household contributes much more to the national economy and reasonable standards of nutrition and health are pre requisites for a faster growth of the country. Groups like Felix are struggling hard to reduce this gap and to aid the health and prosperity of large Indian population hitherto deprived.
I would summarise by saying that our long term aim is to offer specialised services at reasonable price for community benefit especially deprived women, children and senior citizens. Our service charges are scaled only to keep the services viable and not for profit. The more patients are treated in Felix more happy we will be.


Follow and connect with us on Facebook, Twitter, LinkedIn, Elets video