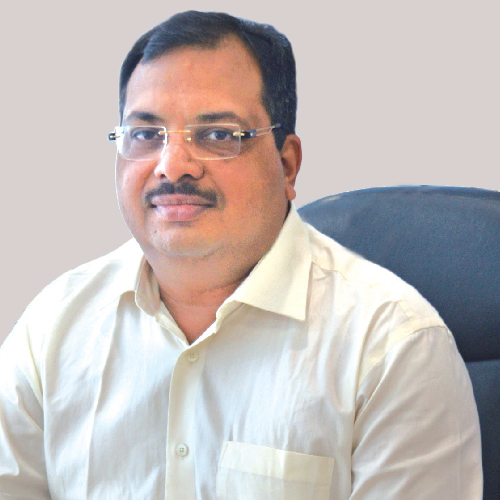 We need to develop ideas and projects that are based on market-driven principles yet serve the underserved. – Sharad Agarwal, CEO, HLFPPT
As a pioneer in social marketing and social franchising in India, Hindustan Latex Family Planning Promotion Trust (HLFPPT) has been serving the nation with reproductive and child healthcare solutions over the last 25 years. Sharad Agarwal, CEO, HLFPPT, talks about the organasations evolving leadership in value-driven health initiatives and self-sustainable models in an interaction with Elets News Network (ENN).
Reproductive wellness is one of the most crucial, yet neglected, aspects of healthcare that is largely driven by myths and socio-cultural inhibitions. Hence, global consensus has placed it under the continuum of care by making universal access to sexual and reproductive healthcare a significant target under the UNs Sustainable Development Goals. The Post-2015 development agenda strongly pledges to reduce global maternal death rates and end AIDS epidemic by 2030.
To contribute towards Indias global health commitments, Hindustan Latex Family Planning Promotion Trust (HLFPPT) has been working on the entire spectrum of RMNCH+A (reproductive, maternal, newborn, child and adolescent healthcare) and HIV prevention and control, says Sharad Agarwal, CEO, HLFPPT. It is a not-for-profit organisation promoted by HLL Lifecare Ltd (a Mini-ratna PSU). Our active presence across 21 states, UTs and approximately 50 programmes bear testimony of our emergence as one of the leading notfor- profit organisations in India, Agarwal adds.
Strategic Expertise
Since its inception in 1992, HLFPPT has been working with the Ministry of Health and Family Welfare, government bodies, national and international development agencies, top PSUs and the corporate sector on healthcare programmes. The company has been an active contributor in the National Health Mission, National AIDS Control Programme, FP2020, Millennium Development Goals, and more recently, SDGs, Skill India Mission, among others etc.
In the last 25 years, HLFPPT has emerged as a pioneer in social marketing and social franchising in India and gradually evolved strategic expertise in capacity building, behaviour change communication, skill development, technical assistance, health system strengthening, etc.
Self-sustainability
One of our flagship programmes is Merrygold Health Network " Indias largest social franchising health network based on the publicprivate partnership model. It is focused on providing quality reproductive and child health services at affordable rates, Agarwal says. Our network comprises 700 plus health facilities, 800 plus doctors and over 15,000 community health volunteers across seven states (Uttar Pradesh, Rajasthan, Bihar, Odisha, Andhra Pradesh, Telangana and Uttarakhand). And the numbers are growing every day, he adds.
However, Agarwal asserts the need for developing self-sustainable models. We are witnessing a paradigm shift in the way voluntary bodies function. In this time and age, projects also need to be self-sustaining rather than only being externally funded or supported, he says. As a step in this direction, HLFPPT has initiated efforts to make MGHN self-sustainable in the long run. We need to develop ingenious ideas and projects that have the potential to generate funds for their sustenance. This will create transparency and accountability within the organisation, he says.
Corporate Partnerships
Another successful model by HLFPPT is mobile medical units (MMUs) or health vans that take healthcare services to the underserved communities in far-flung, remote and inaccessible regions, points out Agarwal. MMUs offer free health checkups, diagnostic tests and medicines through door-to-door services; conduct health awareness camps; and make patient referrals to public healthcare system. We are currently operating 11 MMUs in seven states (Rajasthan, Chhattisgarh, Odisha, West Bengal, Kerala, Uttar Pradesh and Uttrarakhand). Out of these, five are being operated in partnership with the corporate sector, he informs.
 Lifesaving Products for Infants and Mothers
HLFPPT has partnered with Laerdal Global Health (LGH) to facilitate distribution of Laerdal products across the country for improving health of mothers and newborns and also to facilitate capacity building initiatives. LGH is a Norway-based not-for-profit company that develops products and programmes aimed at saving lives of newborns and mothers in low-resource countries. The goal of Laerdal Global Health is to help save 400,000 lives per year by 2020. Under this partnership, HLFPPT has been leveraging expertise in the field of social marketing, social franchising, capacity building, community mobilisation and health skilling for effective product distribution.
We are increasingly providing primary healthcare services to underserved communities through multiple CSR Initiatives, says Agarwal. Currently, HLFPPT is working with leading corporates like Cairn India, Essar Group, Suzlon Energy Ltd, Jindal Steels & Power Ltd, DLF Foundation, Apollo Foundation etc. CSR projects include community health interventions, Merrysilver Clinics, etc. We are soon coming up with a specialised mobile diabetes care unit with one of our CSR partners that will offer door-to-door early detection and treatment of diabetes in Gurgaon, he says.
 Key Achievements: HLFPPT has facilitated more than
2 million antenatal checkups

0.2 million institutional deliveries

600,000 IUCD insertions

110,000 sterilisations

2.5 million family planning counselling

Increased access of 100.5 million condoms through social marketing

Reached out to 1.6 million vulnerable population with HIV/AIDS awareness and services

65,000 PLHIV (people living with HIV) with care and support
Skill Development
Working in sync with the Central Governments flagship Skill India Mission, HLFPPT has initiated a skill development programme that aims to address the dearth of skilled human resources in healthcare and other allied sectors through quality training and offering sustainable livelihood options to the youth. Under this programme, HLFPPT is training students in various trades including: general duty assistant, home health aide, medical lab technician, operation theatre assistant and technician, dialysis assistant and technician, diabetes educator and emergency medical technician.
A cadre of skilled health assistants " second and third line of health professionals " can support in enhancing reach and quality of service delivery. Hence, we need to build capacities of these assistants and equip them with requisite skills, says Agarwal.
HLFPPT has been implementing the programme in UP, Bihar, Andhra Pradesh, Kerala, Odisha, Rajasthan and Himachal Pradesh through affiliated skill centres. Moreover, we are also providing sustainable livelihood options to underprivileged youth. Going ahead, they may evolve as valuable resources globally too, he says.

Follow and connect with us on Facebook, Twitter, LinkedIn, Elets video