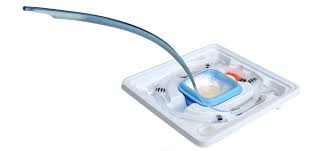 Disappointed at the recently published medical devices rules by the Ministry of Health and Family Welfare, the Association of Indian Medical Device Industry (AiMeD) has urged the government to incorporate some of its demands as the industry body believes that the notified rules emphasise more on drugs than medical devices.
AiMeD seeks patient safety as well as ease of doing business in the separate law for medical devices. Speaking on behalf of the industry, it has sought provisions to back voluntary compliance with third party certification (like from the Indian Certification for Medical Devices) as an alternative method of compliance to the rules and waiver of Quality Management Systems (QMS) audit by CDSCO.
Welcoming the consideration of Risk Proportionate Regulatory Controls in the rules, it recommended that C and D class of high risk medical devices be considered for QMS audit by means of third party certification via accredited conformity assessment bodies as being proposed for low risk Class B medical devices rather than being directly inspected by CDSCO, as is being proposed in the rules.
The industry body believes that CDSCO inspectors will take years to develop the needful competency to assess the diverse nature of manufacturing technologies.
"In India, manufacturing is suffering and people are more import dependent. The problem for domestic manufacturers has been aggravated by pseudo manufacturers. On the same, clearer definition and clear distinction between manufacturers and traders is utmost needed," AiMeD said.
"The notified rules however are now allowing pseudo manufactures to be legalised as manufacturers which is against Make in India and in contravention to Consumer Protection Act and regulations."
AiMeD wants devices to be allowed to be sold only after getting market access authorisation and market access authorisation holder to be independent of registration of manufacturing site for distinct accountability and traceability.
It also demands that manufacturing site and country of origin be define on the basis of minimum 45 per cent required value addition and change of tariff sub head to prove manufacturing has taken place as a Make in India enabler.
The industry body also wants the government to permit two-three years of transition period for capacity building to implement the medical device rules.


Follow and connect with us on Facebook, Twitter, LinkedIn, Elets video