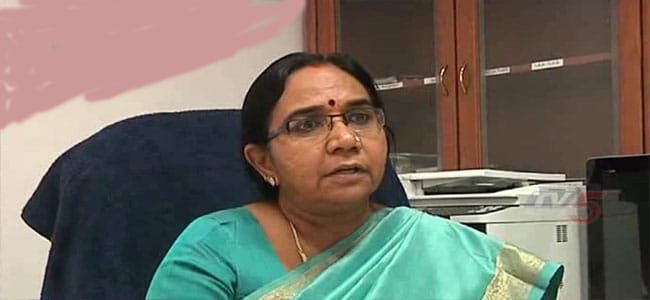 To make our healthcare program more efficient, we have introduced regular clinical audits by health experts to ensure the Universal Health Coverage, said Dr Poonam Malakondaiah, Special Chief Secretary, Health Medical and Family Welfare Department, Government of Andhra Pradesh while speaking at Andhra Pradesh health festival 2018. The healthcare festival was organised by Kalam Institute of Health Technology and Andhra Pradesh Medtech zone along with Elets Technomedia.
Lauding efforts of Andhra Pradesh Government -led by Nara Chandrababu Naidu in healthcare delivery, she said, "Our honorable Chief Ministers Nara Chandrababu Naidu most priority area in development is to take Andhra Pradesh towards Arogya Andhra Pradesh. Under the dynamic leadership of him, the Department of Health and Family Welfare, Govt of Andhra Pradesh has been taking a number of steps to strengthen the public healthcare facilities right from sub-centers to teaching hospitals. Our health schemes have successfully reduced communicable and non-communicable diseases in the rural areas, where people have limited access to the health facility."

Andhra Pradesh is the first State in the country to roll out all the designed programmes in ensuring Universal Health Coverage (UHC).
Speaking about steps taken towards UHC,  she said, "we ensure that the healthcare services must reach to a substantial population, including people from marginalized communities. Over the past seven years, Andhra Pradesh has been providing health insurance to the people through NTR Vaidya seva trust. In our health insurance model, we have covered the people from below poverty line through 1000+ health procedures. And most importantly, they can avail of this service by paying a monthly premium of Rs 100 and get Rs 2 lakh cover. So far, our health department has empanelled about 400 hospitals to increase our outreach to the maximum number of patients."
To make our healthcare program more efficient, we have introduced regular clinical audits by experts to ensure the Universal Health Coverage with quality care in our empanelled hospitals.
"As the role of communities is very important in making public schemes successful, we have included many communities in our health programs and educating them how they can work in local areas to make people aware about health schemes and how they can avail it," she further stated.

Follow and connect with us on Facebook, Twitter, LinkedIn, Elets video