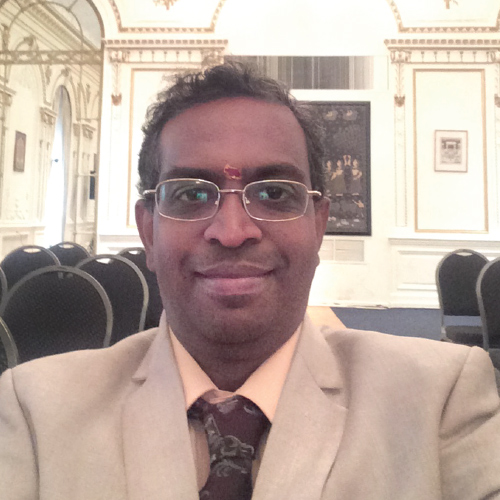 Indian healthcare space can be strengthened by bringing it at par with the developed countries, such as the US and UK, in terms of healthcare policies, standards, technology and budgetary allocation. In an exclusive interview with Elets News Network (ENN), Krishnamurthy Ramalingam, CEO & MD, Galactic Medical DataBank Private Ltd, shares some of the key recommendations needed to address the challenges growing with time and increase in the number of healthcare providers.
How is our Indian healthcare in terms of policies, budget, information technology (IT) & standards compared to other developed countries, such as the United States (US), Singapore, etc.?

Policies: Healthcare policies in the US are very well defined over the years which India can easily adapt to suit to its environment. The International Classification of Diseases, Tenth Edition (ICD- 10) is now default coding standard in the US, UK, Canada, Germany, China, France, South Africa and many major developed countries. Many health insurance companies mandate to use ICD-10 for the claim process too.
Budget: India spends 1 per cent of its GDP on public health compared to 2.4 per cent of its GDP on military expenditure. The US spends 17.1 per cent of its GDP on public health compared to 3.3 per cent of GDP on military expenditure; UK spends 9.1 per cent of its GDP on health compared to 1.9 per cent of GDP on military expenditure. However, it is very important to see that every rupee should efficiently reach the beneficiary and serve its purpose curtailing corruption.
Information Technology (IT): The US, UK and other developed countries have almost 100 per cent healthcare IT in place where all the patient electronic health data is available on demand. In India, few states have taken initiatives to adapt and implement healthcare IT, but there are several states without much budget to implement healthcare IT. The Central Governments financial help may help these states and Government of India owned specialised healthcare institutes. In the US, there is both federal and state health insurance exchange.
Standards: India can customise the available international standards on healthcare IT to suit its needs.
How can government promote start-ups in government projects and initiatives like Smart City, Digital India and Make in India campaigns?

The Indian government can keep it simple and easy for start-ups to register in Start-Up India initiatives along the lines of Make it in Germany. The idea should be to generate more employment.
The government can fund the startups to implement their products at government institutions and remove the typical prerequisites of strong financial background and performance for the past 3 years.
Government can help start-ups to tie-up with multi-national companies (MNCs) to participate in government projects & initiatives like Smart City, Digital India & Make in India.
Involve start-ups in policy-making for Start-Up India.
Cyber security is a matter of concern not just in the banking & finance sector, but also in the healthcare sector due to the availability of a huge amount of data. Can you please share your opinion about cyber security for healthcare and in general in India?
Healthcare portals should be secured with strong encryption; implementation of international healthcare compliances; secured websites, mobile, laptop, tablet; etc., with antivirus software enabled.
For more tips on cyber security in healthcare, go through the website https://www.healthit.gov/ sites/default/files/Top_10_Tips_for_ Cybersecurity.pdf

      Recommendations
Make health policies more well-defined like in the US
Increase the share of healthcare in the entire GDP
Strengthen healthcare IT initiatives through Central Governments assistance
Fund start-ups to launch their products and work upon typical prerequisites less stringent
Involve start-ups in policy-making & government projects
Secure healthcare portals with strong encryption, antivirus software, etc.
Both on the premise and cloud based technology can be synchronised at regular intervals
In the absence of Internet connectivity throughout India, how can cloud as a technology play the crucial role in delivering quality care even in the remotest parts of the country?
India needs to work towards providing Internet connectivity even to the remotest parts of the country and many private vendors are actively involved to make it possible. Hence, we should work towards the progress of technology rather than falling back to old technology. However, we need to have a solution which is both on the premise and cloud based which can be synchronised at regular intervals.
How can Government adopt public-private partnership (PPP) in healthcare delivery in India?
To make an effective and efficient healthcare delivery system, our country needs to have publicprivate partnership (PPP) with nongovernment organisations (NGOs) and not-for-profit organisations, so that micro-management of these organisations helps to resolve the shortage of doctors, nurse, technicians, drugs and biomedical equipment. Regular monthly online submission of reports and dispersal of money helps these private organisations to sustain and deliver effectively. During our recent visit to Meghalaya, we observed how an NGO is efficiently managing remote primary health centres (PHCs) with both allopathic and Ayurveda, Yoga, Unani, Siddha, & Homeopathy (India) (AYUSH) mode of treatment. AYUSH should be introduced at primary, secondary & tertiary healthcare centres too. Developed Countries like US and UK are also promoting preventive healthcare using yoga and meditation.
Follow and connect with us on