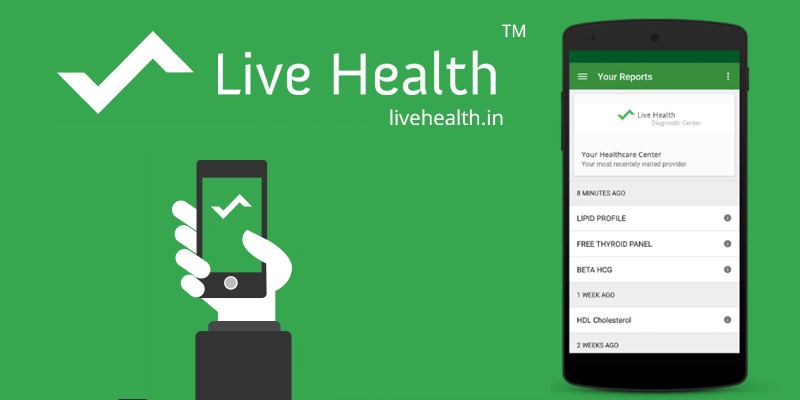 We needed a solution using which we could integrate the medical records and manage the operations of all our centres centrally. LiveHealth provided a cloud-based solution which perfectly caters to our requirements, sharesDr Shital Patil, Director and Consulting Pathologist, Sahayog Pathology Lab about the services of LiveHealth
As a healthcare provider, what are the key challenges you are facing in the healthcare delivery and patient care? Whats the role of information technology (IT) in meeting these challenges?
Healthcare delivery is disconnected. Not every healthcare provider is keen on maintaining the medical records of their patients. Those who maintain have their own isolated systems and formats, with a limitation on storage capacity and accessibility. Patients mostly maintain and carry their medical records in paper formats. It becomes difficult for a healthcare provider to understand the medical history of a patient if the records are fragmented and not accessible. IT enables the digitisation of medical records, store them in a compact way and make them accessible to multiple healthcare providers and the patients. Besides, IT can be used as a tool to educate and empower the patients, wherein they can understand their medical records and track their health effectively.
What were your concerns with respect to purchasing a comprehensive IT solution for your diagnostic centre?
As a pathology lab, digitisation and storage of our patient medical record have been the primary concern. The solution should be simple and easy to use for the staff. It should assure that our medical records are secure and available to us anytime. We run our day-to-day operations on these software systems, so timely support is crucial and must be delivered by the solution providers.
Customers – Key Objectives
Digitisation and storage of our patient medical record
Simple & easy to use solutions
Security of medical records
Timely support
Have you tried any solutions earlier to meet these challenges and concerns? What are the reasons you landed up with LiveHealth?
We used a stand-alone software earlier to manage our medical records. It was good enough until we started growing and extending our operations through multiple collection centres. Purchasing the stand-alone software for every centre was neither cost-effective nor did it integrate our medical records and operations. We needed a solution using which we could integrate the medical records and manage the operations of all our centres centrally. LiveHealth provided a cloud-based solution which perfectly caters to our requirements. Besides, it has minimised our investments in IT equipment, as well as has cut down the support dependency and cost. It is a subscription-based solution; hence, we pay only for what we use and get the updates free. We can scale up as and when required.
LiveHealth – Key Takeaways
Minimises investments in IT equipment
Cuts down support dependency and cost
Subscription-based solution – need to pay only for the services availed
Provides updates for free
Possible to scale up services as and when required
What are the outcomes you expect in terms of optimising your operations and increasing the revenue? How do you see to LiveHealth to achieve these outcomes?
LiveHealth not only helps us manage our day-to-day processes efficiently, but also provides analytical insights by integrating all data sources (clinical, financial and operational) of our lab. This analysis helps us monitor certain trends and patterns in the patient health and better understand the disease patterns & treatment efficacy. We can identify our growth points, recognise major referrals and compare progress with duration. We can also view our daily collection records along with the distribution based on different payment modes & services. We can keep a track of various metrics, such as test-wise turnaround time (TAT) and patient retention and attrition rates over a period of time. Using this real-time analytics system we can monitor the effectiveness of our procedures, processes, strategies and identify areas of improvements to streamline our performance.
Do you think you were able to reduce the number of human errors by interfacing your medical devices with LiveHealth system? Please provide details.
Instrument interfacing has definitely helped us to reduce human errors. Besides, the technicians can focus more on testing and verification compared to data entry. Their response time is quick, thereby improving the TAT.
"LiveHealth aims to minimise investment, reduce cost & scale up services"
Have you witnessed any difference in the return time of reviewed and approved critical reports through LiveHealth and those through other service providers?
Definitely. We can mark and prioritise critical tests in the LiveHealth system. We can track their status right from the patient registration to sample accession to testing the system. As a pathologist, I can review and instantly approve any reports even via the mobile app. This prioritisation, monitoring and flexibility help us to assure timely delivery of critical test reports.
Have you succeeded in understanding patients needs through the features of LiveHealth? Has it enabled you to achieve high-quality patient care?
LiveHealth is not just a solution to manage medical records, but also a platform which enables us (healthcare providers) to connect with our patients. Using the free LiveHealth mobile app our patients can book an appointment for test or home collection, pay online, track their report status and get their reports instantly. It makes the entire diagnostic experience simple and convenient for our patients. They can not only store their medical records on this platform, but LiveHealth makes it easy-to-understand for them and they can track their health themselves. Informed patients have helped us in the better patient outcome.
With medical records managed on the cloud, mobility makes LiveHealth an ideal platform for telemedicine? How do you look forward to his offering?
Due to cloud-based and mobile-enabled solutions, medical records of all your patients are easily accessible to you anywhere, anytime. It becomes very convenient to address patient consultations in a better and informed way. Besides, a patients medical records can be shared with his or her referral doctor or other consulting doctors involved in the patient care. We can collaborate and communicate over the medical records, irrespective of our locations, thus enabling a better patient care.
Tell us about Sahayog Pathology Lab. How do you see your growth and how does LiveHealth contribute?
Sahayog Pathology Lab is an advanced technology equipped lab in Pune, well-known for its high-quality accurate tests at affordable prices. We deliver completely automated diagnostic services for haematology, biochemistry, hormonal assay and tumour markers. We have a centralised processing lab with a growing network of collection centres, focused on delivering superior quality diagnostic services to our customers. LiveHealth is our partner in growth. We can scale up the solution according to our requirements while we are growing. We look forward to leverage the benefits of LiveHealth platform to effectively engage with our existing patients and reach out to new patients.
Please describe other features of LiveHealth that have enabled you to gain high productivity and efficiency. Please state five reasons why would you recommend LiveHealth to other healthcare providers?
Easy monitoring and management of your lab via mobile app
Access to complete medical history of patients
Ease of transactions through online payment options
Seamless diagnostic experience to patients powered by mobile app
Save considerable time spent on operations and management

Follow and connect with us on Facebook, Twitter, LinkedIn, Elets video