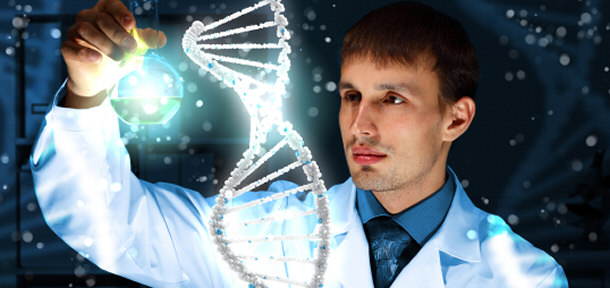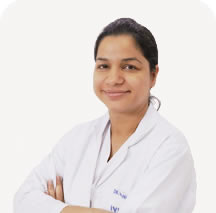 Only clinically validated genetic screening test based on next-generation sequencing can reduce the risk of transmitting genetic disorders to 1:100,000, shares Dr Rajni Khajuria, PhD, Laboratory Manager, Igenomix India  with Elets News Network (ENN)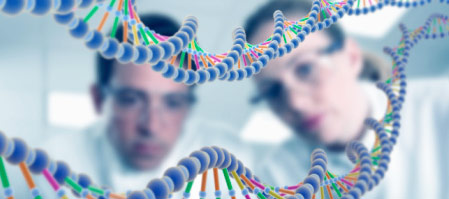 Family genes are very influential. Various genetic disorders pass on to children through their parents or grandparents and found in the family lineage or ethnicity. While carriers may not suffer from this disorder and live a healthy life, if both partners are carriers the risk of an affected child is as high as 25 per cent. A study by IGENOMIX shows out of 138 Non-Consanguineous couples 6 per cent had a high-risk of transmission to their offspring. This number is as high as 17 per cent in case of consanguineous couples, especially in countries like the United Arab Emirates.

Birth Defect in India
In March 2006, research carried by the March of Dimes Birth Defect Foundation reported the birth defect pervasiveness in India as 64.4 over 1,000 live births. Rao and Ghosh (2005) states, 1 out of every 20 newborns admitted to the hospital carries a genetic disease that eventually account for nearly 1 out of 10 infant mortality. In the regions with more congenial marriages, congenital abnormalities and genetic disorders are the third most common cause of mortality in newborns. Nevertheless, it is crucial to prevent the birth of a child with genetic disorder thus reducing the risk.
Top 5 most Common genetic disorders in Indian ethnicity are Beta-Thalassemia, Cystic Fibrosis, Sickle Cell Anaemia, Spinal Muscular Atrophy and Haemophilia A.
Cystic Fibrosis: Cystic fibrosis (CF) is a transmitted genetic disorder that causes persistent lung infections and limits the ability to breathe over time. A study by Igenomix shows 1 in every 25 live births suffer from CF. People with CF have obtained two copies of the defective gene, one copy from each parent, which results in 25% risk of contracting the disease. CF Symptoms include a problem in breathing, chronic lung infections, digestive and reproductive issues.
Sickle Cell Anaemia:  Sickle Cell Anemia (SCA) is a genetic blood disorder that affects 1 in every 150 live births. It induces red blood cells to grow into a crescent shape, like a sickle. The sickle-shaped red blood cells split easily, inducing anaemia. These red blood cells survive for only 10-20 days rather than normal 120 days. This causes severe pain and permanent harm to cerebellum, heart, lungs, kidneys and other body organs. In the United States (US), every year about 2,000 live births is born with sickle cell disorder.
Spinal Muscular Atrophy: Spinal Muscular Atrophy (SMA) is a genetic disorder that strips an individual of physical strength by influencing the nerve cells in the spinal cord, driving away the energy to walk, eat, or breathe. SMA affects approximately 1 in 10,000 babies, and about 1 in every 50 live births is a genetic carrier.
Haemophilia A: Haemophilia A or factor VIII (FVIII) deficiency is a hereditary disorder affected by the lack of defective factor VIII, a clotting protein. Even though it is carried in genes approximately 1/3 of cases are induced by a spontaneous mutation. According to the US Centres for Disease Control and Prevention, haemophilia occurs in approximately 1 in 5,000 live births. Individuals with haemophilia A usually, bleed longer than other people. Bleeds can happen internally, into joints and muscles, or externally, from minor cuts, dental procedures or trauma.
We all have changes in our genes, and the carrier screening test allows us to find out whether they could cause a disease in our children. 20% of infant mortality in developed countries is caused due to genetic disorders. Igenomix would provide a key platform for screening the risk of transmission of genetic disorders to your unborn.  Till now Igenomix has analysed more than 7,500 samples and screened 6,000 mutation in 600 genetic disorders. It is the only clinically validated genetic screening test based on next-generation sequencing that can reduce the risk of transmitting genetic disorders to 1:100,000. Genetic diseases cannot be cured but can be prevented with Carrier Genetic Tests (CGT).
About the Author
Dr Rajni Khajuria completed her Masters in Human Genetics in 2003 from Guru Nanak Dev University, Amritsar, Punjab. After completing her Masters, she joined the field of research and diagnostics in All India Institute of Medical Sciences (AIIMS), New Delhi, which is the Primary tertiary care hospital of India. She completed her PhD from AIIMS in year 2011 in the field of Molecular Genetics from Department of Pediatrics, under the supervision of Dr Madhulika Kabra, one of the leading expert in the field of Pediatric Genetics in India.
Her doctorate research work has been involved in establishing the molecular diagnosis of Rett syndrome in India which facilitated the possibility of Prenatal Diagnosis and genetic counseling services for the families of Children affected with this unique disorder. She has been the Founder and National Scientific Adviser of Indian Rett syndrome foundation, the first national trust for the care and support of Indian families having children with Rett syndrome and also initiated the Awareness raising campaigns for Rett syndrome in India to educate the parents/doctors/healthcare professionals/caregivers/scientists and therapist, who were really unaware of this disorder.
While working in AIIMS for ~9.5 years, she was involved in Research and Diagnostics of various paediatric genetic disorders as well as activities like teaching, trainings and organisation of various symposiums, conferences, workshops and Awareness programs. She has published and reviewed various peer review journals and has presented her research in several national and international conferences. She has been recipient of many awards and honors during her academic period. She is also a member of Indian society of Human Genetics and Genetic chapter, Indian Academy of Pediatrics.
She joined Igenomix India in May 2013 as a biologist to learn and take the advanced techniques of preimplantation genetics like PGS and PGD further in India, and help all those Indian families who were deprived of these technologies previously and give them the option to have a healthy baby at home.

Follow and connect with us on Facebook, Twitter, LinkedIn, Elets video