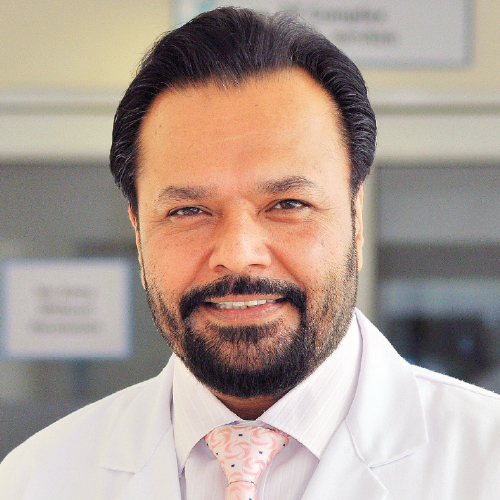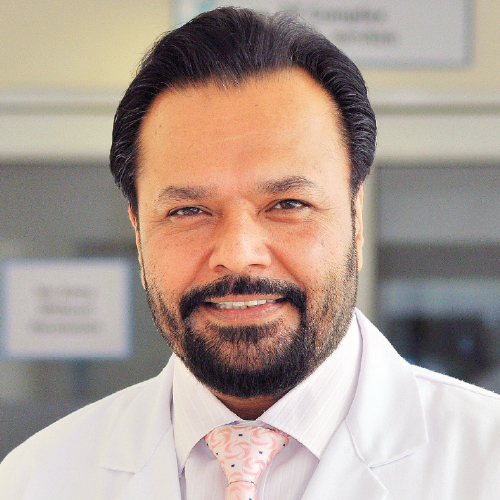 Simplification of technology will enable constant check on risk factors of cardiac diseases, suggests Dr Manjinder Singh Sandhu, Medical Director & Director, Cardiology, Artemis Hospitals with Elets News Network (ENN)
Looking at your vast experience in teaching at Army College of Medical Sciences, please describe the key challenges that plague our medical education? Do you see any reforms being enunciated to encourage research and development at the educational institutional level?

Traditional merit-based seats of medical education are slowly ebbing and are replaced by paid (capitation fees) seats. There is a rise in fees in the medical education industry over the last decade and medical seats are sold to the highest bidder in the black market. Growth of private medical colleges has shifted the focus from providing high-quality education and is turning medical education into just another profit-generating industry.
Process of selection of students in the medical colleges is a challenging task, rather than assessing the general aptitude of the student. The selection of students in most of the colleges is based on the score obtained in the entrance exam which test their theoretical knowledge rather than practical skills and humanistic attitude which are the basic foundation for doctors.
Due to lack of trained medical faculty in colleges, there is a serious decline in the quality of education. Research grants for faculties to do innovative research is non-existent and so are faculty development programmes. The majority of medical students lack any epidemiological or statistical knowledge about population-based research. Thus, training programmes during the medical course should be redesigned to stress on practical knowledge and communication skills, with focus on ethical issues and doctor-patient relationship.
Key Challenges
Dearth of domestic device medical safety testing infrastructure
Lack of any epidemiological or statistical knowledge about population based research
Please discuss in detail the advanced cardiac technologies and procedures being practiced in developed countries, but are yet to see the light in the cardiology segment of Indian healthcare. Do you think we have been keeping pace in terms of technological advancement to meet challenges related to cardiac procedures?
Transcatheter aortic valve replacement (TAVR) (Edwards SAPIEN 3 and Medtronic Corve): TAVR is the replacement of the aortic valve of the heart through the blood vessels (as opposed to valve replacement by open-heart surgery). The replacement valve is delivered via one of the several access methods that include transfemoral (in the upper leg), transapical (through the wall of the heart), subclavian (beneath the collar bone), direct aortic (through a minimally invasive surgical incision into the aorta) and transcaval (from a temporary hole in the aorta near the belly button through a vein in the upper leg).
Transcatheter mitral valve repair (TMVR ) – CardiAQ valve- Edwards
CardioMEMS (St. Jude Medical (wireless pulmonary artery (PA) monitor for heart failure (HF) patients): The CardioMEMS HF System measures and monitors the PA pressure and heart rate in certain HF patients. The system consists of an implantable PA sensor, delivery system and patient electronics system. The implantable sensor is permanently placed in the PA, the blood vessel that moves blood from the heart to the lungs. The sensor is implanted during a right heart catheterisation procedure. The PA sensor is about the size of a small paper clip and has a thin, curved wire at each end. This sensor does not require any batteries or wires.
Fractional Flow Reserve- Computed Tomography (FFRCT): Like invasive coronary angiography (ICA) and FFR, FFRCT is coupled with coronary computed tomography angiogram (CTA), and thus represents a hybrid anatomical"physiological diagnostic strategy. Moreover, coronary CTA can assess plaque burden and composition comparable with intravascular ultrasound. Thus, added to noninvasive, semi-automated plaque assessment, potentially allowing for rapid and reproducible segmentation, non-invasive physiological assessment with FFRCT contributes with valuable diagnostic information.
Wireless Pacemaker (Micra Transcatheter Pacing System (TPS) " Medtronic): The Micra TPS contains a one inch-long, self-contained pacemaker that is implanted directly in the right ventricle chamber of the heart. Unlike other pacemakers, the Micra TPS does not have leads. The Micra TPS is a single-chamber pacing system which paces only the right ventricle of the heart. The Micra TPS is implanted directly into the heart via the femoral vein (in the leg) using a catheter delivery system.
With healthcare largely funded out of pocket and cost of cardiac surgical procedures unbearably high, what costcontainment measures are being undertaken at Artemis Hospitals to ensure costeffective cardiac procedural solutions?
Use of electronic medical records saves cost of repeat testing in case paper records are unavailable.
Focus on cardiac rehab and drug compliance to prevent recurrence.
Health packages for cardiac surgeries (angiography, angioplasty, valvuloplasty and coronary artery bypass grafting (CABG)) minimise the extra cost to the patient compared to the itemised billing.
Group purchasing of equipment and supplies which cost less to the hospital and in turn less to the patients.
Same day or next day discharge following angiography or angioplasty.
We lag behind developed countries in terms of testing centres to ensure adequate research and testing of advanced medical devices to contain any defect and malware. How do you meet such challenges? Do you have any partnership with med tech manufacturing companies?
Domestic device medical safety testing infrastructure is largely nonexistent in India. We use only the Food and Drug Administration (FDA) or CE approved devices.
Benefits of Medical Devices
Monitoring of vitals and treatment
Continuous communication between patients and doctors
With rise of start-ups, there has been a convergence of Internet, mobile phones and other platforms of healthcare service delivery. What ways do you think it can be used as a tool for spearheading movement against rising incidence of lifestyle disorder?
Patients can monitor their own vitals, such as blood pressure (BP), heart rate (HR), respiratory rate (RR), temperature and blood sugar, through portable and inexpensive patient monitoring devises. An online database empowers the patient with day-to-day tracking of their health. Patient feels in control of their health, as they can assess their vitals and in turn the treatment efficacy on a day-to-day basis. Additionally, these devices automatically send the daily readings (through a wireless connection) to the medical team. The doctors and other staff receive alerts if a participants numbers are dangerously high, so they let the patient know and take whatever immediate action may be necessary. A questionnaire on smartphone or tablet-based android application can be developed and can be used by patients to assess the risk of various diseases, such as stroke and depression. Patients can also monitor their physical activity and drug compliance.
Are enough training programmes being designed to upgrade the skills of the nursing staff and physician assistants to ensure adequate support to cardiac surgeons and avoid any medical negligence during cardiac surgery?
Yes, the nursing staff and physician assistants are trained at a regular interval to keep their knowledge up to date and prevent any medical negligence during cardiac surgery.


Follow and connect with us on Facebook, Twitter, LinkedIn, Elets video