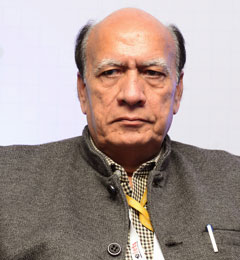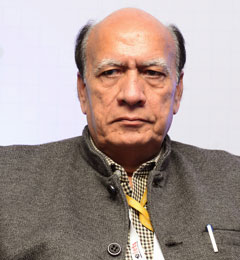 In a bid to find out the challenges for building a hospital in India, eHealth tries to reach out to the industry stalwarts and ascertain what it will take to put healthcare on the fast track in the country
here is a growing mismatch between the growing population and the number of hospitals in the country.Statistics reveal that the country has one hospital bed for 879 people. This is far below the world average of 30hospitals per 10,000 population. India requires 600,000 additional beds over the next five to six years, which potentially throws an opportunity of more than US$ 30 billion in the offing at a rapid pace.
Indian healthcare industry market,which comprises healthcare delivery(hospitals) and allied sectors, is expected to reach at US$ 280 Billion by2020. The healthcare delivery market is expected to reach US$ 100 billion by 2016, growing at a CAGR of 13 percent. While building hospitals is an expensive venture, it is also a necessity staring at us. And the multitude of challenges in the entire process makes it a cumbersome affair.
Some of the challenges include large capital requirements, location of the hospital, electricity and water,adopting green building strategies,approvals, certifications, licenses,manpower availability, regulations,and guidelines. Also hospitals must be ready to respond to both expected and unexpected changes, such as possible increased regulatory demands,environmental mandates, and future healthcare innovations.
What makes the scenario even more daunting is the abysmal ranking the country holds in the ease of doing business in the country. Adding onto the existing challenges in the healthcare sector, the bottlenecks in the ease of doing business make it even a harder challenge for the players to push for growth. According to a CIIKPMG Ease of doing business in India report, to maintain its growth trajectory, India needs to be a relatively attractive investment destination across each of these parameters. The Government would need to undertake reforms to help place the country on an equal footing amongst countries having favourable, flexible, liberalised and a transparent business environment.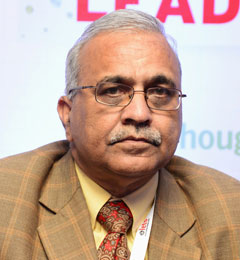 With Indians bearing maximum of their healthcare spending out-of-pocket and with most medical equipment being imported for India, the piped dream of Prime Minister Narendra Modi, the Make in India concept may not be able to work for healthcare sector in the country. Pharma and healthcare are among the 25 identified sectors that have huge scope to draw foreign as well as Indian companies to manufacture in India. Modi had stated that the campaign can act as a catalyst to make healthcare accessible and affordable in India. But with lack of favourable tax policies, no ease of doing business being, Make in India seems to be a distant dream. Absence of hospital infrastructure and lack of trained and even availability of health professionals are some of the major road blocks in the development of healthcare sector in the country.
Mobility, simplicity &automation are the three mentras of affordable healthcare. We should focus on mobile soultions,especially in rural areas.Automation should be improved across the country,thereby lowering the unit cost
At the recent Healthcare Leadership Forum, organised by eHealth magazine, industry players shared their views on the making healthcare affordable and accessible,Narender Saini, Member, Delhi MedicalCouncil shared how the private sector,which is a major player in providing healthcare to people, is affected by paucity of funds. Hence, taxes levied on the private sector shouldnt be commercial but at least subsidised.Government has to look at whatever subsidy they are giving must pass onto the patient also. Another important aspect is that rural healthcare thatmust be strengthened by giving incentives to doctors, added Saini.Sharing a view on behalf of the private sector, Manpreet Sohal, Chief utive Officer, Global Hospitals, Mumbai& Hyderabad said, Public-private partnership can take the healthcare to the next level. Government is also the regulatory authority of the private sector. There should be partnership inequality. Sharing of resources can also make the healthcare very affordable.
The campaign is looking to find answers to:
Financial challenges
Healthcare reform implementation
Government mandate
Technology aided growth and challenges
Personnel shortages
Regulatory barriers
Patient safety and quality
Care for the uninsured/under insured
Patient satisfaction
Physician-hospital relations
Population health management
Proposed solutions
Leave a comment below or connect with us on
www.ehealth.eletsonline.com
For universal coverage of healthcare, Government must spend 50 per cent of more money in the healthcare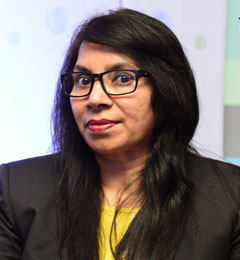 Indias high population makes it an important player in the Healthcare Industry. According to the Insurance Regulatory and Development Authority,the Indian healthcare industry has the potential to show the same exponential growth that the software industry showed in the past decade. In India,80% of the healthcare expenditure is borne by the patients and that borne by the state is 12%. The expenditure covered by insurance claims is 3% As a result the price sensitivity is quite high and the high-level healthcare facilities are not in the reach of patients, says Dr. Rajeev Boudhankar, Vice President,Kohinoor Hospital. He further stresses on the need to increase public funding in healthcare – both Centre and States.
Government and private sector must work in convergence and come out with a model for result oriented work with whatever minimum resources we have

PPP in Health Sector:
Absence of a PPP policy and strategy for health sector
Little understanding of what constitutes PPP in health
Most private sector health providers in India are non-institutional providers
Most institutional providers dont have accreditation or compliance to minimal standards
Lowest commercial bid does not necessarily guarantee better services
Trust deficit between government and private sector
Boudhankar shares a slew of recommendations to improve healthcare delivery in the country including increase public funding in healthcare – both Centre and States. To prioritize spending on preventive and primary care including provisioning quality drinking water & sanitation,pest control, and awareness on hygiene and nutrition. Adopting outcome-oriented norms while defining minimum standards, prioritising creation of infrastructure for driving immunization programmes, setting up district-level training institutes for paramedics and nurses are some of there commendations.
In a bid to provide a platform to gauge the Key Challenges for building a Hospital in India,eHealth is running a campaign and seeking views from the industry and its stalwarts.


Follow and connect with us on Facebook, Twitter, LinkedIn, Elets video