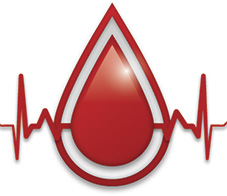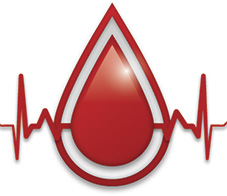 Transfusion of blood products is a double-edged sword, which should be used judiciously. Though blood transfusion can be life-saving, it can also lead to certain adverse reactions
The past fifty years has seen a significant, paradigm shift in the provision of allogenic blood products. Half a century ago, most of the blood transfused was whole blood. However, since the 1960s, whole blood has been separated into its various components such as RBCs, platelets, and plasma. The latter has been further subjected to various manufacturing processes so that individual plasma proteins can be purified and made available to specific patients with specific plasma protein deficiencies.
Until recently, little attention had been paid to the leukocytes present in various blood components. However, it has been shown that the removal of leukocytes from various blood products can minimize the risks associated with these contaminating leukocytes; the most common among which are: Nonhemolytic febrile transfusion reactions, human leukocyte antigen (HLA) alloimmunization and platelet refractoriness observed in multi-transfused patients, and transmission of leukotropic viruses. Although the terms, leukoreduction and leukodepletion are used interchangeably in literature, leukoreduction technically implies removal of leukocytes by gross removal method, whereas, leukodepletion connotes removal of leukocytes with the help of certain specific filters or devices.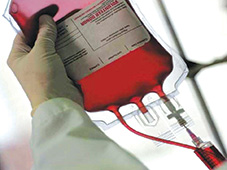 Market Dynamics
The global blood industry has experienced strong growth in recent years and growth will remain solid though 2018. The key driving forces impacting the blood industry include the cost of collection and processing, technological advances, an aging population, demand for plasmaderived therapeutics, and changes in the incidence of diseases and surgical procedures and catastrophes requiring blood transfusions. The global blood market consists of more than blood collection. It includes blood typing and testing for diseases, blood storage and processing, blood transfusions, blood management and safety issues, synthetic blood products, the blood products market, the blood testing and typing products market, the plasma and blood collection equipment market and the synthetic blood products market. The blood products market is a good example of the larger market in microcosm. In 2012, worldwide demand for non-infected blood exceeded 200 million pints. Of this, red blood cells (RBCs) comprised 105 million units. Through 2018, global demand for RBCs is expected to reach 140 million units.
The market for blood and blood components continues to expand as a result of ongoing technology advancements/new product introductions and indications, expansion of health coverage in the US via healthcare reform and continued strong promotion of blood donation by collection agencies.
The United States is the single largest global market for blood products. While some countries such as India and the Philippines set prices for blood and blood components, in many of the developed nations, including the US, there is no uniform, fixed price for blood. Rather, the cost varies from country to country and region to region, with even nearby centers often charging different prices and fluctuations often occurring.
The effective management of blood supplies is a critical issue for the blood industry, which continues to be challenged with a growth in demand that exceeds any increases in supply. The US may be the single largest consumer, but demand is high and continues to grow in other developed countries such as India, China, Japan, and Germany as well.
India has a population of one billion and has a huge burden of patient population requiring multiple transfusions. As per the National AIDS Control Organization, there is a requirement of 8.5-9 million units of blood in our country annually, and this includes the existing Thalassemic population requiring regular transfusions and the rapidly growing size of the hemato-oncology patients requiring different types of blood component support. A majority of them become alloimmune to various red blood cell, platelet, and HLA antigens during the course of their transfusion therapy. This leads to various immunohematological problems in managing the blood component support to these patients, especially the platelet transfusion support in refractory patients. Therefore, transfusion of leukoreduced blood components assumes a lot of significance in these patients.
India has a population of one billion and has a huge burden of patient population requiring multiple transfusions.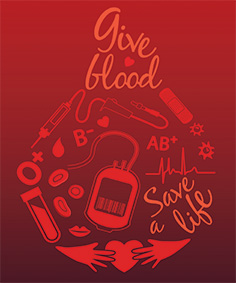 Recommended Leukoreduction Strategies for Developing Countries Modification of the component preparation technique
According to an article Leukoreduced Blood Components, adopting a buffy coat method of component preparation generally gives a log 1 leukoreduction and to a great extent can minimize the febrile non-hemolytic transfusion reactions. A thorough quality practice can be achieved if leukodepletion is done in the top and bottom bags, with the help of certain dedicated equipments such as automatic component extractors. The blood components prepared with this method can give the desired therapeutic benefits to a majority of patients, even on regular transfusion therapy, where transfusions become troublesome due to repeated FNHTRs. However, the limitation of this technique is that it cannot prevent HLA-alloimmunization and CMV-transmission.
Selective pre-storage leukofiltration for patients on regular transfusions
The packed red cell selective prestorage leukofiltration policy can be adopted for patients on regular transfusion therapy such as, thalassemia major patients, with skillful inventory management and active coordination between the transfusion therapy clinic and the blood bank.
Platelet concentrates can be pooled and leukofiltered for a select group of hemato-oncology patients in the blood centers, prior to the storage. This strategy can achieve 3-4 log leukoreduction, however, it requires dedicated technical manpower for stringent quality control and skillful inventory management, along with active coordination with the treating units.
The effective management of blood supplies is a critical issue for the blood industry, which continues to be challenged with a growth in demand that exceeds any increases in supply.
Harvesting blood components through aphersis technology
Blood components harvested, through Apheresis technology, are generally 3-4 log leukoreduced, and provide better therapeutic benefits than the random donor products. This can be of great help to the patients refractory to platelet transfusion with HLA alloimmunization, as the desired component can be harvested in sufficient quantity from an HLAmatched donor. However, the cost of the consumables act as a limiting factor for its utility at large, but it is the best option for those who can afford it. Mobilization of resources through philanthropic organizations for the benefit of poor patients should also be pursued.
Since the advent of transfusion medicine, many technological advances have made the collection of blood products safer and more efficient. Ongoing research, however, is underway to improve several aspects of blood component collection and administration. Advances in DNA technology are changing the understanding of blood group antigens and HLA serotypes and allowing blood centers to solve compatibility problems among alloimmunized/refractory patients.
Within this rapidly evolving ecosystem, those who choose to commit to understanding current opportunities and threats will be positioned for a strategic advantage. While industry conditions vary somewhat by market, there is an advantage to having a global understanding of the industry. Emerging trends are rapidly expanding to new regions and impacting business elsewhere. In addition, research advances, clinical trial findings, and technology advances do not know international boundaries. They are shared nearly instantly from region-to-region.


Follow and connect with us on Facebook, Twitter, LinkedIn, Elets video