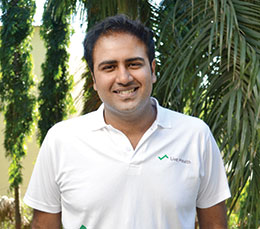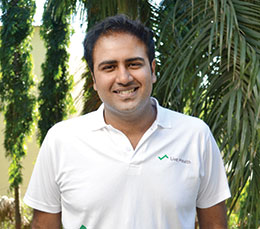 We have made an attempt to change the way healthcare is delivered, along with hundreds of medical records per day, says Abhimanyu Bhosale, Co-founder, Livehealth, in conversation with Elets News Network (ENN)
Brief us about the solutions you offer.

Liver health is the first platform that enables healthcare payments in real time. We have made an attempt to change the way healthcare is delivered with hundreds of medical records per day. It is a platform delivering patients medical records on their mobiles, connecting them to healthcare providers. Hence creating an approachable ecosystem for better understanding their medical records.
We deliver a seamless mobile experience in healthcare and make providers have more simple, secure and fast accessibility to their medical records and centres. Reducing the delivery cost and improving the efficiency are few of the crucial differentiation. We provide solutions to healthcare providers (diagnostic centres, hospitals, laboratories) to manage their patients information and medical records and to deliver records to patients smartphone. We help providers better connect with their patients, not just by records but providing daily updates, tips, promotions and packages.
What is the primary market you are targeting?
Our primary market is the larger healthcare organisations where medical reports are generated. We focus upon diagnostics, laboratories and hospitals. We believe to provide a reliable solution laser focus is required and that is exactly what we are doing.
What are the regulatory roadblocks you face as a healthcare startup and what is the solution?
As a healthcare tech company, we did not explicitly find any particular challenges. As healthcare tech regulations are not set up in India. There is a guideline but not a law. But, as far as a startup, we had a lot of problems dealing with different regulations for settings up the business. As far as guidelines are concerned, we have a whole lot of security guidelines for managing and storing healthcare information and delivery which is inspired from HIPAA (Health Insurance Portability and Accountability Act of 1996) guidelines in USA. We have done our best efforts to make sure the solution abides the guidelines even though it is not a law. On the other hand we see most of the solutions existing in the market not complying with the guidelines making them vulnerable to attacks and data leaks. The solution is to comply with most security regulations across the world and to try the best to make the medical data private and secure.
Have you received any funding for your venture?
We received Angel funding of US$ 300K giving us a boost to improve our product and scale across multiple locations in the country.
What is your business roadmap for coming years?
We would be scaling to metropolitan cities and reach Tier II and Tier III cities in the country. Till now we have received great feedback from the providers. They like using our product, especially the mobile app for doctors. Hence, we want to get more and more provider get the Livehealth experience and help them grow. On the other hand, as a startup, we are working on some interesting data analytics and insights engines that will be providing doctors and healthcare providers insights about patients health history and analytics. Also help in other trend based data analytics such finance and stocks. For patients, we help with tracking and trend analytics for them to manage and track their health.
What is your expectation from Budget 2016-17?
We expect to understand the market in terms of scale and development. Our current budget for this quarter should double our number of providers from 175 to 350+. Also, our upcoming budgets are aligned to double our providers every quarter and to have a new product every alternate quarter.

Follow and connect with us on Facebook, Twitter, LinkedIn, Elets video