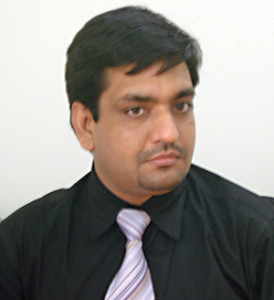 The Private-Public-Partnership (PPP) model in the healthcare industry will bridge the resource gap in infrastructure and bring in more innovation strategies in the healthcare industry, says Yogesh Joshi, Chief Operating Officer, Metro MAS Heart Care & Multispecialty Hospital, Jaipur inconversation with Romiya Das of Elets News Network (ENN)
Tell us about the healthcare scenario and challenges in Rajasthan?

The present scenario of the healthcare industry in Rajasthan is very exciting.Owing to the demand of specialised and quality healthcare facilities, the expansion of the healthcare sector in Rajasthan is happening at a rapidpace. This is a clear indication that the healthcare sector in Rajasthan is capable of providing economic growth and contributing in building the sector further. The growth can be gauged from the fact that people from neighbouring states are coming to Rajasthan for better and affordable treatment. With tourism already happening in Rajasthan, medical tourism is a way forward in the state.Backed with initiatives by governmentand private sectors, medical tourismhas the potential to drive thehealthcare industry. Apart from otherissues, at present skill gap is the mostchallenging in Rajasthan.
What are the initiatives takenby Metro MAS in improving thedelivery of healthcare services?
We have got full time super specialistdoctors and emergency departmentavailable round-the-clock to provideworld class healthcare services. Weprovide free medical treatment tobelow poverty line (BPL) patientsand medical treatment to government employee and pensioners at subsidisedrate at par with the government rate.
Could you brief us about thePPP model taken up by yourhospital?How successful arethey?Do you think PPP is theright way forward?
Metro MAS Hospital is the firstof its kind PPP (Public-Private-Partnership) hospital in joint sectorwith Government of Rajasthan onrevenue sharing model. Metro grouphas invested to develop high qualityinfrastructure and modern equipment.Yes, PPP is the right way forward ifthe government and private sectorworking jointly, the mission related tohealth to all can be achieved.
What according to you are themeasures needed by Privateand Public sectors to improvehealthcare in Rajasthan?
The participation of private sector inhealthcare infrastructure developmentis expected to bring innovationstrategies, thereby quickly bridgingthe resource gap in infrastructure forhealthcare. Apart from others, suchas providing land at subsidised rateand building infrastructure, there aresome areas where energies could befocused to extract workable solutions.Some measures include providingcapital and operating expenses ofthe systems covered under the PPP where possible, ensuring a non-compete policy within a predefinedgeographical limit, where the PPPfacilities operate to guarantee growthand sustenance of the model. Therehas to be a single nodal point or officefrom the government end to addressall issues faced by PPP project.
There is an air of optimismsurrounding PPPs in Rajasthan.Used judiciously and fitted to localcircumstances, PPPs clearly have thepotential to drastically change thehealthcare landscape in Rajasthan.PPPs will survive only if the interestsof all stakeholders are taken intoaccount. The public sector has tolead by an example, and be willingto redefine itself and work with theprivate sector. The private sectortoo in turn be willing to work withthe public sector to improve mutualcooperation and understanding.

Follow and connect with us on Facebook, Twitter, LinkedIn, Elets video