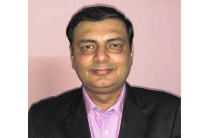 The current trends in medical imaging are largely driven by the digital revolution and indicate shift towards a more individualized, proactive focus on patients needs, with an emphasis on patient convenience and data security.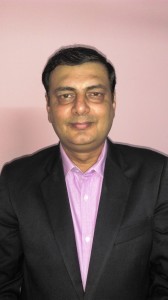 How do you perceive the Indian imaging market?

Growth in the Indian healthcare market has led to growth in healthcare imaging market as well. This growth is expected to continue for next five years, at least. Locking a compounded annual growth rate (CAGR) of over 15 per cent, imports of medical devices and equipment in India is likely to cross US$ 4 billion mark by 2018-19 from a level of about US$ 2.3 billion as of 2013-14. This period would experience growth in some latest technologies like PET, SPECT and nuclear medicine. Besides, CT scanners and MRI would also see an upward surge. On the other hand generic investigations like X-ray and ultrasound are expected to see some growth in tier II and tier III cities.
The first wave of adoption of imaging was by radiologists and they broke the ice for MDCT, 64-detector-row CT, PET/CT, and 1.5- and 3-tesla magnets. This adoption was motivated by a desire to stay competitive. Now, this segment is saturated. Demand has shifted to technology that is adequate and is upgradable. The vendor that provides "good enough" technology at a reasonable price will prevail.
What are the drivers that are influencing this segment in India?
The growing middle class population, increase in healthcare spending, favourable government policies, inflow of foreign patients to India, healthcare IT outsourcing like telemedicine, high competition are some of the growth drivers for diagnostic imaging in India.
What are your current operations in India and your expansion plans?
Today, Trivitron Healthcare is one of the major medical device companies that manufacture products across In vitro diagnostics (IVD), ultrasound machine, intensive care and OT that are approved by US FDA and CE to make healthcare affordable and accessible to everyone across the globe through eight manufacturing facilities spread across Chennai, Mumbai, Pune and Helsinki in collaboration with international partners.
Trivitron has established Medical Technology Park (TMTP) to manufacture internationally accredited medical technology products in alliance with global pioneers in the medical technology space. The Trivitron Medical Technology Park is a step towards fulfilling our vision to bring the best medical technology to healthcare providers across the country and emerging markets across globe. The facilities in the park manufacture high quality, cost effective MT products. The park will house 10 global brands to manufacture MT products for India and emerging markets of the world. The entire range of products to be manufactured in the TMTP will adhere to international standards such as ISO 9000-2003, ISO 13485, US FDA and Japan MITI certifications. The range of products to be manufactured at the medical technology park include ultrasound systems, in vitro diagnostic reagents, modular operating rooms, molecular diagnostic products, haemodialysis systems, cardiac diagnostic instruments, implantable medical devices and like.
What do you think "Make in India" can do for healthcare industry?
In todays world when cost of healthcare is escalating across the world it is majorly felt in developing economies like India where >70 per cent patients still pay out of the pocket for the healthcare expense, Made in India will have a huge impact as this will not only allow to reduce the cost of devices and making it more accessible but will also allow international markets to leverage reverse engineering.
Is Trivitron looking to calibrate its strategies with Prime Minister Narendra Modi's initiatives such as 'Make in India' or smart cities?
In fact Trivitron has thought about it much earlier and hence we have already established manufacturing units in India and have allocated dedicated space for additional manufacturing facilities in Trivitron Healthcare Technology Park in Chennai. We are confident that Indian manufacturers will be offering cost effective solution and evolve as strong players in the international market.
What are your views on government regulation or any other challenges faced while operating the Indian market?
Currently there are no set uniform standards for medical devices and as a result quality and performance are not tested. This lack of regulation created a significant hurdle for local manufacturer to develop products and enter the domestic market as well as international markets. Indian manufacturers had no idea whose approval to seek to launch products and all regulatory decisions were ad-hoc. Local manufacturers struggled to sell their products without proper authorisation or guidance and often fare poorly against MNC products, which are approved by stringent western regulators and backed by huge amounts of clinical trials data. MNCs benefited most because of this lack of regulation and absence of governance. These premier global companies charged high prices with significant profit margins for their devices. MNCs sold their products in the Indian market without really taking into consideration production cost as there were no local competitors to compete with low prices, and no regulation to monitor their profit margins. There was also no transparency in the production cost, and selling prices varied widely in the market. Thus total lack of regulation created skewed market in favour of MNCs and as a result these companies could charge monopoly rent.
Please comment on emerging trends and new technologies.
The current trends in medical imaging are largely driven by the digital revolution and indicate shift towards a more individualized, proactive focus on patients needs, with an emphasis on patient convenience and data security. Increasing pro-activity and tech savviness will drive growth of mobile medical applications (apps) and will become important for patient health management within the next five years. The emerging trend towards greater patient involvement in monitoring and maintaining personal health will drive many innovations in tele-diagnosis and tele-monitoring. Wearable imaging devices, data transmission via the Internet, artificial intelligence, brain/computer interfaces, robotics, tele-monitoring and even 3D printing, are all emerging technologies that will play an increasingly important role in medical diagnostics.

Follow and connect with us on Facebook, Twitter, LinkedIn, Elets video