Somenath Nag, Director, ALTEN Calsoft Labs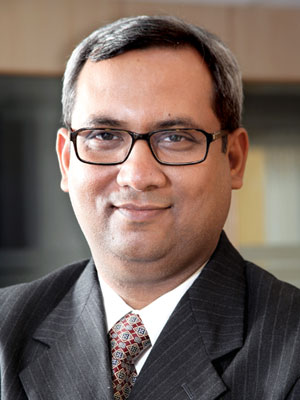 We live in a connected world where the number of wireless subscribers is almost equal to the population of the planet. Mobile health (mHealth) is an attractive solution that leverages the ubiquity of mobile devices to address one of the most pressing global challenges " making healthcare more accessible, efficient, and affordable. In fact, a PwC and GSMA study predicts that global mHealth revenues will increase by nearly six-fold to $23 billion by 2017. According to a PwC and GSMA report, remote health monitoring services and applications are expected to represent 65% of the market in 2017, driven primarily by the rapidly ageing population in developed countries and the high levels of chronic disease in emerging markets. Traditionally,institutional providers, physicians, home health care providers, and patients have worked in silos and due to this, efficiency of the system and quality of care have suffered. Smartphones and mobility in general, have opened up an opportunity for the healthcare ecosystem providers to address these challenges by making the concept of Connected Healthcare a reality. Mobile Health (mhealth) will have a bigger impact on how care is delivered because:
Mobile devices are personal & ubiquitous
Meteoric adoption mobile technology and a highly competitive marketplace has ensured low cost of ownership of devices and services
Mobility ensures that users are always connected which increases accessibility of patient information, collaboration & care If we analyze the mHealth adoption globally following three key trends can be identified:
With consumer adoption of smartphones on a meteoric rise, people are seeking to use mobile technology to better manage their healthcare.Emerging markets like India are ahead of development markets with regard to patient needs, expectations, and usage.
Payers are willing to pay for the mHealth services because they believe that mHealth will increase access to care, improve the qualityof that care and related outcomes, and at the same time decrease overall healthcare costs.
Healthcare providers are looking at mHealth as an option to increase efficiencies, reduce cost of care, and improved patient collaboration. Majority of providers believe that mHealth can have a profound impact in the areaof remote patient monitoring, remote care management, preventive care, and personal wellness.
mHealth with the perspective of Connected Healthcare
Connected Healthcare is a model for healthcare delivery that uses technology to connect different ecosystem players and deliver care more comprehensively and holistically. Connected Healthcare aims to increase the quality of care while reducing the cost of care by maximization of utilization of resources, increased collaboration, and modern technology. It uses tech- nology " often leveraging readily available consumer technologies " to deliver patient care outside of the hospital or doctors office, and mobility is one of the key technologies that are being used for building Connected Healthcare solutions. Connected health encompasses programs in telehealth, remote care (such as home care) and disease and lifestyle management, often leverages existing technologies such as connected devices using existing cellular networks and is associated with efforts to improve chronic care. Following are few areas where mHealth, as a component of overall Connected Healthcare, can have bigger impact:
"The Indian government has shown some positive indications to improve the overall status of Healthcare system in the country by allocating increased budgetary funds for building infrastructure for Medical education, and care delivery. This years Union Budget has a higher outlay of 1.7 percent of total GDP compared to 1.4% of last year. But with a projected 5.5 percent GDP growth, and headline inflation hovering around 6 percent & retail inflation around 9.7 percent, this increase does not looks like a significant one. To achieve its stated goal of Health to All by 2020 Indian Government needs to spend at least 3 to 4 per cent of the GDP for next few years.
Home care: mHealthtechnologies & solutions are also helping to provide home care solutions for elderly and individuals living independently, and are providing vital support for patients recovering from acute conditions, including cancer, joint replacement surgery, and pregnancy.
Remote patient monitoring:mHealth solutionscan improve the access to care and to specialized medical services, provide more effective preventive care and better monitoring of chronic conditions, and improved patient outcomes through remote patient monitoring solutions. Healthcareproviders can deliver personalized services to patients and families anytime, anywhere through interactive mobile applications for smartphones, tablets, and laptops.
Chronic disease management:A key component of successful care management is engaging patients in their health and wellness. Connected devices & health technologies"from wireless blood pressure monitor that automatically upload readings and text messaging programs that remind patients to take their medication, to virtual visits conducted via video that connect providers to remote patients"facilitate and personalize patient engagement. An mHealth solution based on Connected Healthcare principlecan connect all stakeholders in delivering education, information, and support to individuals to improve awareness and encourages positive behavior change.
Clinical Applications: With electronic medical records, remotely monitored patient data, and digital information becoming prent, predictive analytics solutions can help healthcare providers to improve patient care, support population health management, and lower costs. Hence, the integration of data from various sources with electronic medical records (EMR) and provider health IT systems and delivering through mHealth solutions will be a key driver in achieving the objective of improved patient care & efficiency of the overall healthcare system
Consumer Engagement: Mobile technology and social media is enabling consumer engagement by meeting consumer need for more empowerment, convenience, and control. mHealth solutions will support provider clinical and financial goals by empowering people with the actionable decision support, convenience, and control they desire. With regard to managing healthcare, mobile technology will empower consumers to take a more proactive approach in assessing their symptoms and selecting providers, accessing healthcare systems, and connecting with care providers for ongoing care management.
One important aspect of mHealth to remember is that if mHealth provides more affordable healthcare with better access and quality, consumers are eager to pay for this value. For this reason, we have seen many examples of rapid adoption of solutions in emerging markets like India that have gone wanting in developed markets. The challenge is convincing the consumer and patient that the mHealth solution provides better outcomes, treatment and value than they would typically receive from traditional services. Consumers may consider paying a premium if they were to save time and effort in realizing their healthcare objectives.

Follow and connect with us on Facebook, Twitter, LinkedIn, Elets video