Jeevan Stem Cell Bank is Indias first public stem cell bank. Dr P Srinivasan, its co-founder and Director, tells ENNs Rajesh K Sharma about the thought behind operating a public cord blood bank, and how the journey has been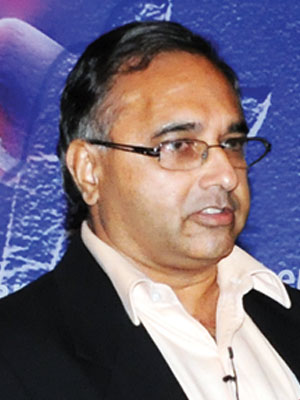 How aware are people about stem cell banking? what is the picture in Tier I, II and III cities?
Jeevan is involved only in cord blood donation or otherwise known as Public Cord Blood Banking. The stem cell units in the public bank are meant for anyone who needs them and is a HLA match. Awareness is limited to such hospitals, which choose to work with Jeevan in this programme.

Please tell us about how the transition from blood bank to a stem cell bank came about? What was the idea behind opening public stem cell bank?
The concept and processes involved in blood banking and cord blood banking remain the same with minor variations in the processing and testing. With over 10 years experience (in 2005) in blood bank domain, we at Jeevan felt that we were well equipped to manage a public cord blood bank. World over, public cord have blood banks started in well established blood banks.

Most knowledge about stem cell banking in India is through the private players, so how does Jeevan acquire the stem cells?
Jeevan creates awareness on cord blood donation among obstetricians and through them reach out to their clients. Once the contact is established, Jeevans staff counsels the couple about the uses of cord blood stem cells and encourages them to donate instead of discarding.
What are the chances of a donors stem cell matching the needs of a non donors?
With an inventory size of over 30,000, the chances of matching is over 50 percent. On the other hand, the chances of finding a match in any international inventory is less than 10 and even if a match is found it will cost over $45,000 (Rs. 25 Lakhs).
Stem cell banking requires a substantial investment in technology. Please tell us about the technology implemented in the storing of stem cells.
Harvesting stem cells from cord blood is a critical step. Since 2008, Jeevan uses the same technology used by over 90 percent of cord blood banks world over – the automated Sepax system from Biosafe, Switzerland. Jeevan is the first cord blood bank in India to use the automated system for this process. Jeevan has also established a high resolution HLA typing laboratory to help patients with blood cancers and Thalassemia.

How has the response been? Have the stem cells stored by Jeevan helped the needy?
After initial struggle with funding for the project, Jeevan managed to raise over Rs. 24 Crores in grants (Government of Tamil Nadu) and loan (World Bank aided fund) to process 7500 cord blood donations. Currently Jeevan has 2000 units of stem cells fully typed and ready for transplant at short notice. Jeevan has facilitated two successful transplants and few more are expected to happen in the next few months.

Follow and connect with us on Facebook, Twitter, LinkedIn, Elets video