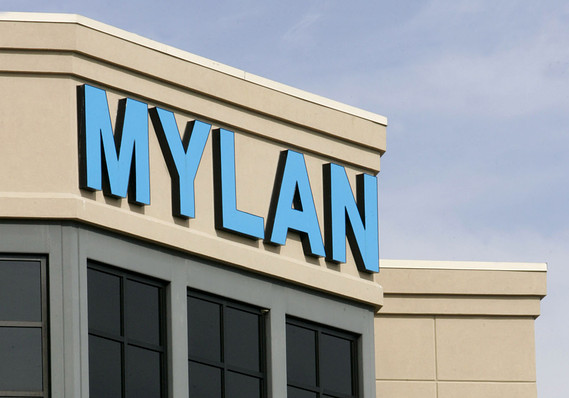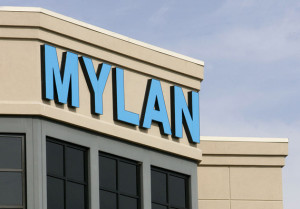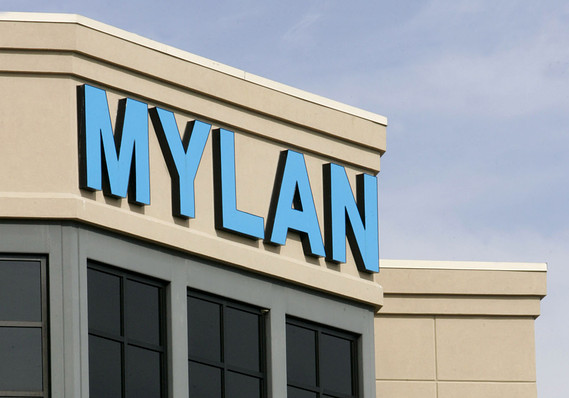 Mylan Inc announced that it has entered into a definitive agreement with Abbott (NYSE: ABT) whereby Mylan will acquire Abbott's non-U.S. developed markets specialty and branded generics business ("the Assets") in an all-stock transaction.
Upon closing, Abbott will receive 105 million shares of the combined company worth approximately $5.3 billion based on Mylan's closing price of $50.20 on Friday, July 11, 2014, representing an approximately 21 percent ownership stake.

The transaction will instantly further diversify Mylan's business and strengthen its commercial platform outside the U.S., building new opportunities for growth and additional sales channels in the acquired markets. It also is expected to provide Mylan with significant additional financial firepower to pursue future opportunities, an additional $600 million of annual post-close EBITDA, an optimized global tax structure and enhanced balance sheet capacity.
The Assets, which are being acquired on a debt-free basis, include an attractive portfolio of more than 100 specialty and branded generic pharmaceutical products in five major therapeutic areas (cardio/metabolic, gastrointestinal, anti-infective/respiratory, CNS/pain and women's and men's health) and include several patent protected, novel and/or hard-to-manufacture products with continued growth potential. With a strong presence in Europe, Japan, Canada, Australia and New Zealand, the Assets are expected to provide approximately $1.9 billion in annual additional revenues at deal close. The business includes an active sales organization of approximately 2,000 representatives in more than 40 non-U.S. markets, as well as two high-quality manufacturing facilities.
Following the transaction, Mylan expects to have approximately $10 billion in pro forma 2014 sales, adjusted EBITDA of approximately $3 billion at transaction close, an attractive and diverse portfolio of more than 1,400 specialty and generic products, an enhanced global commercial infrastructure, and an expanded high-quality manufacturing platform.
Mylan utive Chairman Robert J. Coury commented, "We have been actively looking at a wide range of opportunities, and the acquisition of this business is absolutely the right next strategic transaction for Mylan as it builds on our strong momentum, expands and further diversifies our business in our largest markets outside of the U.S., and clearly positions Mylan for the next phase of growth through enhanced financial flexibility and a more competitive global tax structure. In addition to maximizing our growth drivers, the transaction is expected to be immediately and significantly accretive, and to create significant additional cash financial flexibility at close, which we fully intend to put to use to fund future opportunities in this continually consolidating sector. The numerous strategic and financial benefits of this transaction will allow Mylan to potentially accelerate achievement of our long-term financial targets to the benefit of our shareholders."
Mylan CEO Heather Bresch said, "We targeted this differentiated business with a complementary portfolio of attractive specialty and branded generic products, many of which have strong continued growth potential. The Assets also have an impressive commercial infrastructure and capabilities, which provide us with reach in the physician and patient channels in the acquired markets, complementing our reach in pharmacies. This enhanced commercial platform will help us drive the continued expansion of EpiPen® Auto-Injector globally and enable us to more effectively launch important growth drivers, such as respiratory and biologics. We believe Mylan is uniquely positioned to realize improved financial performance and profitability from these assets by leveraging our integrated, efficient operating platform, more effectively distributing the portfolio across channels, and maintaining a greater strategic focus on key products. We have experience successfully integrating large, complex transactions such as this one, and we are confident in our ability to deliver the value inherent from this combination."
Bresch continued, "In addition to creating value for our shareholders, this transaction delivers on our mission of providing the world's 7 billion people access to high-quality medicine. The Abbott team associated with this business shares Mylan's uncompromising commitment to quality, our high-performance culture and our passion for making a difference. We look forward to welcoming them and their strong sales organization to Mylan and benefiting from their capabilities."
"Mylan is the right organization for our developed markets branded generics business," said Miles D. White, Chairman and Chief utive Officer of Abbott. "Mylan has the scale and breadth across critical distribution channels and a complementary portfolio that will quickly position this business for success. Mylan also shares our commitment to patients and product quality."
Strategic Rationale
This transaction further diversifies Mylan's business outside of the U.S. by adding a differentiated and attractive portfolio of durable specialty and branded generic products and providing entry into the over-the-counter market. Key products include Creon®, Influvac®, Brufen®, Amitiza® and Androgel®, among others.
The addition of the Assets also enhances Mylan's geographic reach and provides Mylan with enhanced scale and critical mass in Mylan's largest markets outside of the U.S. The transaction is expected to approximately double Mylan's revenues in Europe by strengthening its presence in Italy, the United Kingdom, Germany, France, Spain and Portugal, among others. It also is expected to more than double Mylan's revenues in Canada and Japan, and build on Mylan's business in Australia and New Zealand. The transaction also provides Mylan with a meaningful presence in the specialty and branded generics market in Central and Eastern Europe.
The combination significantly expands Mylan's commercial platform and capabilities. The business's strong salesforce in key developed markets enhances Mylan's reach with physicians and patients and complements Mylan's existing strength in pharmacies. This platform provides Mylan with the enhanced infrastructure and expertise to more effectively ute on growth drivers that require access to the physician channel, such as the global expansion of EpiPen® Auto-Injector® and the launch of biologics and respiratory products, including generic Seretide® and generic Advair®.
Mylan expects to maximize the business's strong portfolio and attractive financial profile to drive enhanced financial performance from the business, including stabilizing revenues and growing EBITDA and EBITDA margins.
Financial Highlights
The transaction is expected to be immediately and significantly accretive to Mylan, with expected year one adjusted diluted EPS accretion of approximately $0.25, increasing thereafter through 2018. The combination is expected to deliver in excess of $200 million in pre-tax operational efficiencies by the end of year three post-close.
Mylan's pro forma leverage at close is expected to be approximately 2.3x debt-to-adjusted EBITDA, substantially below current levels, giving the company ample financial flexibility to pursue future opportunities. Strong cash flow generation will further enhance Mylan's balance sheet and financial flexibility and create additional shareholder value. Finally, the transaction is expected to lower Mylan's tax rate to approximately 20-21% in the first full year, and to the high teens thereafter, enhancing the company's competitiveness.
Mylan believes this transaction gives it the potential to accelerate its previously stated financial targets for 2018, including at least $6.00 in adjusted diluted EPS.ii
Transaction Structure
Abbott will carve out the Assets and transfer them to a new public company ("New Mylan") organized in the Netherlands. Immediately following the transfer, Mylan will merge with a wholly owned subsidiary of New Mylan, and New Mylan will become the parent company of Mylan. The new public company will be called Mylan N.V. and will be led by the current Mylan leadership team and headquartered in Pittsburgh.
Under the terms of the transaction agreement, Abbott will receive 105 million shares of New Mylan upon closing, resulting in Mylan shareholders owning approximately 79% of New Mylan and Abbott indirectly owning approximately 21% of New Mylan. Mylan shareholders will recognize gain for U.S. federal income tax purposes on the exchange of Mylan common shares for New Mylan ordinary shares.
Shares of New Mylan will continue to trade in the U.S. on the NASDAQ under Mylan's existing ticker symbol MYL.
The transaction has been unanimously approved by Mylan's Board of Directors and is expected to close in the first quarter of 2015, subject to certain closing conditions, including regulatory clearances and approval by Mylan's shareholders.
Centerview Partners served as financial advisor to Mylan, and Cravath, Swaine & Moore LLP served as its legal advisor.
Source: IIFL

Follow and connect with us on Facebook, Twitter, LinkedIn, Elets video