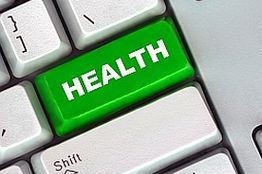 HP and Narayana Health, one of Indias leading healthcare providers, have announced they will work together to expand the number of HP cloud-enabled eHealth Centres in India, to deliver quality, affordable healthcare services to more people living in the countrys resource-deprived locations.
eHealth Centres are rapidly deployable healthcare facilities, powered by HPs cloud-enabled solution. They are built to connect patients in remote areas, who couldnt previously afford or access healthcare, to receive remote consultations and diagnoses from physicians and specialists. Housed in shipping containers or existing facilities, each eHealth Centre is customized and fully equipped with cloud-integrated diagnostic equipment, HP Workstations and video conferencing. These technologies enable the collection, analysis and tracking of individual and community-wide data"such as disease patterns and risk factors"as well as regional-health profile monitoring to facilitate real-time disease surveillance.
Narayana Health will serve as a healthcare partner in this initiative to implement, operate, run and manage newly established eHealth Centres for providing primary healthcare to patients, and addressing healthcare delivery and awareness challenges in Tier-2 and Tier-3 cities. This includes screening and primary healthcare and progress towards early detection, diagnosis and evidence-based preventive healthcare.
Our goal is to provide high-quality healthcare on a large scale to people in India, said Dr Ashutosh Raghuvanshi, vice chairman, managing director and group chief utive officer, Narayana Health. Partnering with an innovation leader like HP allows us to leverage technologies, such as telemedicine and cloud capabilities, to accelerate our goal of reaching more people and delivering early detection and diagnosis to patients, while maintaining manageable costs.
Raising awareness
The phased implementation programme will build on the successful pilot programme Narayana Health and HP launched in Paryadanga in April 2014 to establish five eHealth Centres in Karnataka and West Bengal. The organizations plan to install up to 20 eHealth Centres over the next 18-24 months. The equipment and training will be provided by HP, and Narayana Health will create awareness and understanding about the programme locally through outreach camps, public awareness campaigns and healthcare education programmes.
Additionally, HP and NH will launch three new health hub support centres to serve the eHealth Centre network, providing a facility where staff can get support on technical and medical issues related to operations, and explore the addition of other healthcare services that improve the healthcare experience for patients and providers.
Building on a strong foundation
The first eHealth Centre was established in 2012 in Chausala, India, (Kaithal district, Haryana), and recorded more than 4,000 patient visits in the first 100 days of operation. The solution was designed by HP Technology Services in India and leverages best-of-breed technologies, including open-source solutions. There are currently six eHealth Centres operating in India, which collectively have recorded more than 36,000 patient visits as of June 2014. The catchment area for existing ehealth Centers represents approximately 2 million people.
Addressing the challenges of providing quality and affordable healthcare to patients in rural India requires a New Style of IT, said Neelam Dhawan, vice president and general manager, Enterprise Group and Country Managing Director, HP India. HP cloud-enabled technology, which is central to eHealth Centres, is helping to change the dynamics of the healthcare system in India. By working with organizations like Narayana Health, we are able to expand the eHC programme to more parts of India.
Global expansion of eHealth Centres
HP is applying a similar approach to collaborative problem solving and innovativetechnology solutions to improve access to primary healthcare in underserved areas. In Bhutan, HP collaborated with the Asian Development Bank (ADB) and the Royal Government of Bhutan to pilot the eHC programme in to the country in a basic health unit facility under Ministry of Health. And in the Philippines, HP is partnering with the Philippines Disaster Recovery Fund (PDRF) to bring two eHealth Centres to the Tacloban and Eastern Visayas areas in August, as part of ongoing disaster recovery and reconstruction efforts following 2013 typhoon Haiyan.
Source: IIFL

Follow and connect with us on Facebook, Twitter, LinkedIn, Elets video