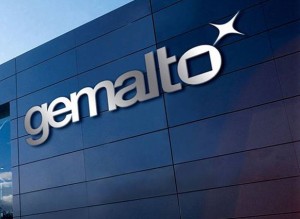 Gemalto, the world leader in digital security, provides its support to the GSMA pan-African mHealth Initiative (PAMI), a mobile ecosystem that aims to improve maternal and child health and nutrition in sub-Saharan Africa. Acting as one of the first leading partners in this ambitious undertaking, Gemalto is contributing its digital security expertise to two key mHealth programs: the United Nations Every Women Every Child Global Strategy and the Global Nutrition for Growth Compact.
GSMAs PAMI brings together stakeholders from the mobile and health industries, as well as from the public sector. The project will leverage a wide range of communications products, solutions and infrastructures to deliver sustainable and effective mHealth support that meets the needs of over 15 million pregnant women and mothers with children under five years old.

The first phase of the initiative will be launched across seven countries Ivory Coast, Ghana, Nigeria, Rwanda, South Africa, Uganda and Zambia in September 2014, extending to a further four (Kenya, Malawi, Mozambique and Tanzania) in early 2015.
Gemalto will help bring mHealth and nutrition services to the masses dynamically through its advanced SmartMessage interactive messaging solution, leveraging its existing relationships with mobile operators across the region. The aim is to simplify the relationships between patients and health stakeholders to deliver targeted nutritional and health advice via mobile phones.
As the world is becoming ever more digital and wireless, we are thrilled to see our solutions being used to support a noble social cause with this initiative, commented Philippe Vall©e, Chief Operating Officer at Gemalto. There can surely be no clearer illustration of the potential of mobile solutions to fundamentally change the expectations and outcomes of millions of people in sub-Saharan Africa.
Source: IIFL

Follow and connect with us on Facebook, Twitter, LinkedIn, Elets video