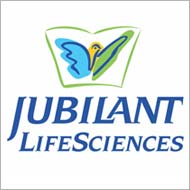 International Finance Corporation (IFC), a member of the World Bank is lending $147.5 million (around Rs.866 crore) to Jubilant Pharma Limited, aSingapore-based subsidiary of drug major Jubilant Life Sciences, to ensure better access to quality and affordable drugs in underserved markets inIndiaand other countries.
"The loan will help us increase focus on the pharmaceutical sector and strengthen its generic drug manufacturing facilities in India," Jubilant chairman Shyam S. Bhartia said in a statement Monday.
Of the total amount, $110 million will come from IFC and the balance (37.5 million) from its co-lending portfolio programme.
"With significant healthcare expertise across emerging markets, IFC's contribution goes beyond financing to help us strengthen our quality assurance and risk mitigation," Bhartia pointed out.
Jubilant Pharma has manufacturing operations in India, US and Canada.
"The loan will also help us consolidate our pharmaceuticals business under the subsidiary and build global competitiveness," Bhartia noted.
Jubilant Life Sciences manufactures and supplies active pharmaceutical ingredients (APIs), generics, specialty pharmaceuticals, and life science ingredients. It also provides services in contract manufacturing and drug discovery and development.
"As health is a priority sector for IFC in India, there is an urgent need to expand access to affordable and quality healthcare, especially among low-income communities," IFC's Asia Pacific director Vipul Prakash said on the occasion.
As the world's largest multilateral investor in emerging markets, IFC provided $2.2 billion to 164 private healthcare and life sciences projects in 53 countries the world over. IFC-supported health projects treat around 12 million patients annually.

Follow and connect with us on Facebook, Twitter, LinkedIn, Elets video