The 67th annual conference of Indian Radiological & Imaging Association of India (IRIA) is to be held in Agra, Uttar Pradesh from January 23-26, 2014 that beholds one of Seven Wonders of the World " The Taj Mahal. The mega gathering of eminent international and national experts under one roof makes it a must attend for the radiology fraternity

Radiology is one most upcoming medical technology and is most preferred field of practice taken up by medical students in India. The growing interest in this field is evident from the record numbers of paper presentation received by IRIA committee at their annual conference to be held in Agra, Uttar Pradesh this year. It is one of the most awaited event by the corporate, academia and practitioners of radiology in India as they get access to eminent experts from across the global and various parts of the country under one roof and update themselves on new discoveries, techniques and practical clinical applications in radiology.
Agenda & Session Highlights
Conventional Radiology

Abdominal Ultrasound



Small Parts Ultrasound



Gynaecological Ultrasound

Pediatric Radiology

Social Radiology

Computers & Radiology

Interventional Radiology

Nerve Imaging

Imaging in Trauma

Neuro Interventions

Organ Transplant

Foetal Anomaly
Temporal Bone



Head & Neck



Vertebral & Spine

Orbit

Head & Toe Imaging

Pulmonary Imaging

Cardiac Imaging

Neuro Imaging

Musculoskeletal Imaging       

Pelvic Imaging

Abdominal Imaging

Vascular Imaging

Breast Imaging

Scientific Programme
The uniqueness of this years IRIA annual conference is evident from the balanced spread of session that seamlessly shift from technology modalities to morphological modalities based on various parts of the body. This has been designed especially keeping in mind the specific needs of radiologists for honing their technical skills and expertise. The topics to be discussed at the premier conference includes temporal bone, head & neck, vertebral & spine, orbit, head & toe imaging, pulmonary imaging, cardiac imaging, neuro imaging, musculoskeletal imaging, pelvic imaging, abdominal imaging, vascular imaging, breast imaging and more.
Global Experts
The tradition of IRIA annual conference has always been bring the global best experts and faculty and introduce latest technology trends, research and best practices to the Indian radiologists. The event offers a knowledge exchange platform for radiologists in India to partner with these international experts on various domains and connect on information, ideas and collaborative research. The inaugural day offers a power-packed series of expert lectures on CT, MR Spectroscopy, Ultrasound, Colour Doppler, high resolution ultra sound (HRUS), MDCT and MRI throughout the day. The day will begin with a technology benefit analysis on the latest in CT technology by Dr Harold Litt, Chief, Cardiovascular Imaging Section at Department of Radiology, University of Pennsylvania Health System, USA.

An expert in diagnostic radiology he will share the practical medical and diagnostic advantages of the new versions of CT technology for Indian radiologists. He would also present on MR Imaging of patients with implanted devices. Research insights from Dr Albert Thomas, Director of Magnetic Resonance Spectroscopy, UCLA Radiological Sciences, USA will throw light on his work on MR spectroscopic techniques and uation for brain, breast, prostate and bone. The lecture by renowned radiologist Dr Edward Lee from Harvard Medical School also practicing at leading Children Hospital, Boston, USA, opens a new world of pediatric imaging advancements as he illustrates the improvements in advanced multi detector CT (MDCT) and MRI for noninvasive uation of pediatric airways and lungs. He would also present on multimodality imaging of pediatric congenital heart disease.
The new arrival in the ultrasound technology is HRUS that has promising potential in diagnostic imaging more on this will be shared by Dr William D. Middleton from Division of Diagnostic Radiology Abdominal Imaging Section at Washington University School of Medicine. Neuroradiology has been at the forefront of imaging and diagnosis with remarkable insights into neuro-diseases. The biggest challenge in the neuro-imaging field is discriminating specific neurodegenerative diseases from the changes that usually occur as a result of normal ageing. Over the years, new technologies have introduced new processes to enable radiologists to apply their knowledge more effectively. World-renowned neuro- radiology specialist Dr Mark van Buchem, professor and chief of neuroradiology at Leiden University Medical Center in the Netherlands and a clinical director at Medical Delta Imaging Institute will be sharing his expertise on differentiating neurodegenerative disorders from changes in the ageing brain through the use of new Magnetic Resonance (MR) technologies and techniques. Dr R. Nick Bryan known internationally for his scientific contributions to radiology, particularly neuroradiology and clinical applications of MRI will elaborate on computer assisted diagnosis and neuro-imaging for diseases of the brain. Dr. Bryan is Emeritus Professor of Radiology at University of Pennsylvania Health System, USA.
International Speakers

Dr. Bill Middleton, USA

 Dr. Edward Y Lee, USA

Dr. Guenther K Schneider, USA

Dr. Guy Frija, France

Dr. Harold Litt, USA

Dr. J Antonio Bouffard, USA

Dr. Kazuro Sugimura, Japan

Dr. Manpreet Gulati, Germany

Dr. Mark Van Buchem,USA
 Dr. Nick R.Bryan, UK
Technology Trends
Taking a giant leap from previous years conference, the committee has put in hard work on the technical and scientific value that the conference will offer to the attendees and delegates. The recent advances that are currently popular in the global radiology scientific community has been included in the scientific programme to ensure even the students from various medical colleges across India take back rich knowledge resource back with them. Some of these include CT Technology, MR Spectroscopy, Newer MRI Approaches, Multimodality Imaging, Colour Doppler, high resolution ultrasound, image interpretation, Analogue Mammography, Multidetector CT uation, CT Angiography, Perfusion MRI, Digital Tomosynthesis, Dual Energy Spectral CT, Computer Assisted Diagnosis, Teleradiology, PACS, Cloud Computing in Radiology among many others.
Hands-on Training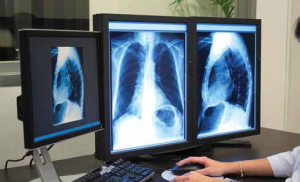 Keeping the delegate diversity from senior and eminent doctors to medical students in view, the IRIA 2014 committee has designed many handon- training and orientation session on basic, applied and advanced technical sessions mixed with workshops for all delegates. This is to extend the mandate of capacity building and continued education of the radiology community on new trends and technology for clinical applications of imaging in their daily practice. These include image interpretation workshop to explore hidden details of case presentations provide a comprehensive overview of the current radiological tools available in imaging. With rise in reproductive disorders especially deteriorating fertility conditions, there is a workshop on the theme of reproductive imaging on topic of male infertility symposium. In addition to the common practice of checking for foetus health by parents and role of radiologist in this field, the conference has focused sessions on anomaly scan of foetus, foetal echocardiography and multiple pregnancy symposia.
Workshops & Symposia

Male Infertility

Image Interpretation

Anomaly scan of Foetus

Foetal Echocardiography

Multiple Pregnancy

Peripheral Vascular Doppler
Unmatched Experience
The members of IRIA UP Chapter are host of this radiological extravaganza for the second time within a short span of nine years. The impressive agenda and scientific deliberations are evidence to the innovative and practitioner approach – the most important facet of this conference. An exclusive opportunity to connect with luminaries in the various sub-specialities of radiology, from our country & all over the world is a definite draw for the radiology community. It is all these facets together, that makes 67th Annual Conference of Indian Radiological & Imaging Association be held at Agra from 23 -26 January, 2014 an mustattend academic mega event which promises to enhance your clinical acumen & imaging skills as they are relevant today.
Follow and connect with us on Facebook, Twitter, LinkedIn, Elets video