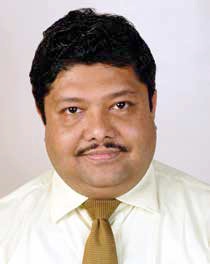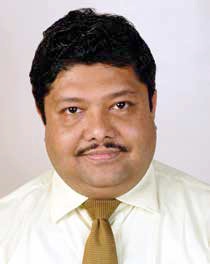 Who defines Palliative care as an approach that improves the quality of life of patients and their families facing the problem associated with life-threatening illness, through the prevention and relief of suffering by means of early identification and impeccable assessment and treatment of pain and other problems, physical, psychosocial and spiritual.
Palliative care in India is in very early stages of development and is steeped in issues like narocotics laws, lack of awareness and expertise and finally the treatment costs. Today only 14 states in India have been successful in making regulatory changes to make available various essential psychotropic drugs for chronic pain management. The government is about to review and revise the policy to make these drugs available to end-stage cancer patients. This will be a great help to hundreds of thousands of patients across India.
The Indian Association for Palliative Care (IAPC) has renewed its request to the government to speed up the passage of the bill that seeks amendment in the Narcotic Drugs and Psychotropic Substances Act. One of the basic differences between palliative care and other segments of healthcare is the holistic approach. This needs to start early so as to ameliorate the physical suffering of the patients and improve the quality of life. This is achieved by way of counseling services that may ease the emotional and spiritual distress and even help patients live longer. Palliative care may also offer financial benefit to patients and their families.
Key Facts
2 to 2.5 million cancer patients in the country at any given time
Less than half percent have access to palliative care treatment
Every hour more than 60 patients die in India from cancer and in pain
Seven hundred thousand to nine hundred thousand new cancer cases are detected every year (National Cancer Registry Programme )


Lack of education and awareness
As of now medical colleges in India are in the process of introducing palliative care in their curriculum. Of late, Medical Council of India has introduced courses in palliative medicine( 3 year post graduate course in palliative medicine). We also need to broaden the course of palliative care by educating not only the clinicians but paramedics and all other healthcare providers with regard to the elements and appropriateness of palliative care.
Cancer is universal but the greatest problem that we face in India is lack mass awareness about cancer and scanty administrative facilities for early detection. In India, cancer is detected mostly in its later stages, when it has compromised the function of one or more vital organ systems and is widespread throughout the body. The solution lies in early detection and greater awareness.
Palliative care aims to
. provide relief from pain and other distressing symptoms;
. affirm life and regards dying as a normal process;
. intend neither to hasten or postpone death;
. integrate the psychological and spiritual aspects of patient care;
. offer a support system to help patients live as actively as possible until death;
. offer a support system to help the family cope during the patients illness and in their own bereavement;
. use a team approach to address the needs of patients and their families, including bereavement counselling;
. enhance quality of life, and may also positively influence the course of illness;
. apply early in the course of illness, in conjunction with other therapies that are intended to prolong life

Follow and connect with us on Facebook, Twitter, LinkedIn, Elets video