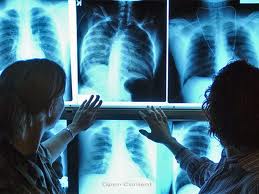 From personalised medicine to disease monitoring, the role of the diagnostic industry will be crucial in managing healthcare spending By Ankush Kumar, Elets News Network.
It is believed that the history of medical diagnosis began from the days of Imhotep in ancient Egypt and Hippocrates in ancient Greece. The Traditional Chinese Medicine is one of the oldest and have four diagnostic methods; inspection, auscultation-olfaction, interrogation, and palpation. Currently, most of the diagnoses are done through physical examination and assessment of the symptoms exhibited by a patient. The range of diagnostic procedures used supports the physicians examination, and were largely developed throughout the last century. Diagnostic techniques have evolved from the assessment of the symptoms, the physiology of the patient and some basic chemical tests. Continued development of these various methods has led to both technology drive and patient demands bringing some aspects closer together.
The current market size of diagnostic market in India is USD 2 billion which is growing at 20 percent CAGR. The market in India is highly fragmented with over 40,000 labs where organised sector constitutes less than 10 percent of the market, says, Dr Rana Mehta, Leader Healthcare, PwC India. This growth will be driven by healthcare facilities, private-public projects, medical diagnostic, pathological laboratories, and the health insurance sector.
When around 70 percent of the treatment decisions in the country are based on lab results, Indian diagnostics players are too smartly putting their foot forward to meet  demand. They are expanding their presence not only in India, but also in overseas territories like the Middle East and the United States. The spectrum of their test menu is expanding in the areas of genetics, cancer, endocrinology, infectious diseases, and molecular diagnostics. They are coming up with various business models to penetrate not only in tier-I, but also to tier-II and tier-III cities. According to Sanjeev Vashishta, CEO, SRL Limited Majority in the organised sector is family driven business. The organised segment can explore the opportunities of expanding to semi-urban and rural areas and mergers and acquisitions would likely be a route for expansion.


In the last few years there has been lots of focus on Molecular Imaging and Molecular Diagnostics, Dr Harsh Mahajan
Founder, Mahajan Imaging Centre, New Delhi and Former President, Indian Radiological and Imaging Association (IRIA)

Drivers of Growth
Growth has been pursued via a combination of the organic and inorganic route. A majority of growth in the organised sector has occurred through acquisitions and Brownfield projects, rather than setting up green field laboratories. Complex Disease and availability of complex testing has been one of the major reasons of the growth in Diagnostics. There are diseases that are highly complex to be diagnosed through the basic tests therefore the importance of intensive diagnosis and complex testing arises. The other contributor of this growth is the rise of chronic diseases which requires frequent testing. In this case the patient needs to visit the diagnostic center or the healthcare clinic on regular basis. Increase in preventive medicine and wellness care is the other major factor that has lead to this growth. Now the doctors are focusing a great deal on wellness care and preventive medicine in the best interest of the patients and their families. Increasing medical liability on doctors has also contributed to the growth of diagnostic industry. This is one of the reasons why doctors in some of the critical cases prescribe different kinds of tests and examinations. Statistics reveals that each year thousands of people die in most of the developing countries because of medical errors. Medical malpractice is professional negligence by act or omission by a health care provider in which the treatment provided falls below the accepted standard of practice in the medical community and causes injury or death to the patient, with most cases involving medical error.
Future trends
Diagnostics is not simply being a way to identify which patients have a specific disease, it is now used to support clinical development of drugs, predict disease before symptoms begin, forecast the progress of a disorder, and identify patients who are most likely to respond (or not respond) to specific treatments. In the last few years there has been lots of focus on Molecular Imaging and Molecular Diagnostics, said Dr Harsh Mahajan Founder, Mahajan Imaging Centre, New Delhi and  Former President, Indian Radiological and Imaging Association (IRIA). Some of the future trends that can be seen in diagnostics are :
Rise in Esoteric and Gene based testing – Genetic testing, also known as DNA testing, allows the genetic diagnosis of vulnerabilities to inherited diseases, and can also be used to determine a childs parentage (genetic mother and father) or in general a persons ancestry. Companies can be seen investing huge in esoteric and gene based testing for various medical studies.
Convergence of Labs and Radio diagnostics – Diagnostic centers across the world are now expanding their services, they are now looking to provide all the medical facilities under one roof.
Mergers and acquisitions of smaller players – Since a major portion of the Indian diagnostic industry is unorganised comprising of small centers and clinics therefore to meet the patient demand and stay competitive these smaller centers will see a lot of mergers and acquisitions.
Brand awareness to facilitate growth – As the competition among the diagnostic centers will become stiffer; they will start spending more money so as to build awareness of their brand.
Outsourcing of Hospital Labs – Hospital Labs face huge challenge to speed & quality in diagnostic service, lack of trained technician and ensuring presence. Like Nurse, these staffs can quit abruptly and bring the lab function to halt. Regular monitoring of lab operation to ensure equalitymost hospital leaves the lab under the concerned technician without adequate supervision.
Diagnostic Radiology
Diagnostic radiology is concerned with the use of various imaging modalities to aid in the diagnosis of disease. Diagnostic radiology can be further divided into multiple sub-specialty areas. Interventional radiology, one of these sub-specialty areas, uses the imaging modalities of diagnostic radiology to guide minimally invasive surgical procedures.
Therapeutic radiology" or, as it is now called, radiation oncology uses radiation to treat diseases such as cancer using a form of treatment called radiation therapy.
Imaging Modalities – commonly used imaging modalities include plain radiography, computed tomography (CT), magnetic resonance imaging (MRI), ultrasound, and nuclear imaging techniques. Each of these modalities has strengths and limitations which dictate its use in diagnosis. Radiology has a very important role in diagnostics, starting with Xrays, which are essential for diagnosis of fractures, as well, play an important part in the initial investigation of chest diseases, and abdominal disorders, particularly calculus disease. Mammography is another example.
Ultrasound is now essential in the field of obstetrics, as well as important in various abdominal disorders, and in conditions of the breast (as a supplement to mammography), thyroid, scrotum and joints. Radiology is also one of the primary investigative modalities in gynecology CT and MRI is also extremely important, particularly in conditions of the brain and spine, which are poorly uated by other techniques, said Dr Preeti Vaid, Radiologist. They are also useful in conditions of chest, abdomen, bones and joints as well as soft tissues. She further added that Imaging is extremely important in planning treatment for both surgery and radiation. It is one way to gauge the extent of a disease, and so it is also important in the follow up after treatment.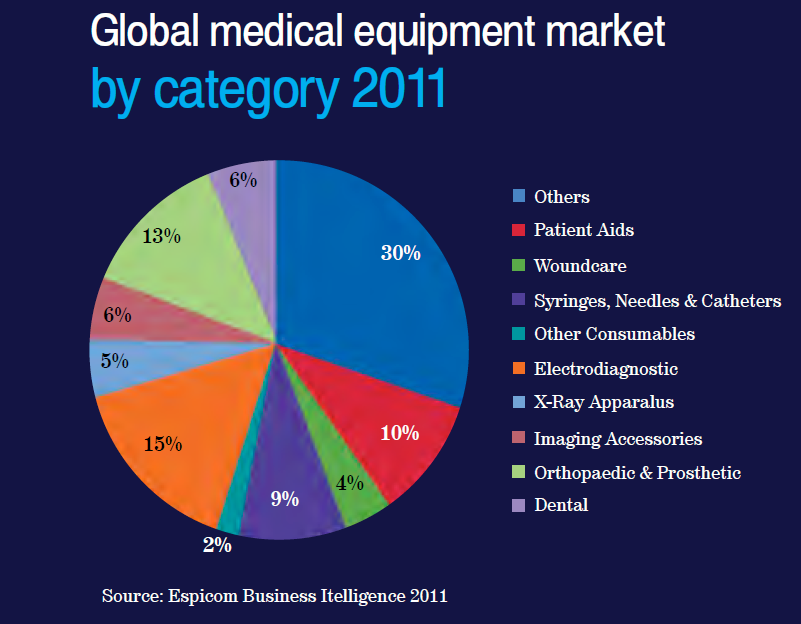 Now, we can know through MRI that whether the Cancer is limited to the liver, intestine or it has spread to the lungs or to the brain, said Dr Harsh Rastogi, Sr Consultant & Clinical Co-ordinator, Radiology Department, Indraprastha Apollo Hospitals. Research and Development has been termed as the base of Radiology as it provides better ways of treating a particular disease. To strengthen the economy and keep the money home, we need to be our own bosses and strengthen our in-house R&D, said Dr Nidhi Bhatnagar, specialist consultant, MSKUGS, Max Panchsheel. There is now a shift towards molecular imaging which goes beyond morphology and addresses function.
 It is likely that in the foreseeable future the pace of innovation in diagnostic imaging will continue to accelerate to meet the increasing demands of the medical fraternity, said Rakesh Kumar Mathur, Chairman-Radiology & Imaging Radiology, Saket City Hospital. He further added that the equipment will become smarter, faster and more patient-friendly.
According to Dr Devlina Chakravarty, Chief Operating Officer, Artemis Hospitals, People are working today in Radiology for Tumor Angiogenesis and understand that what causes the Tumor to grow faster than the normal cells and then to find out an affectivity of a drug once it is given to a certain person. She further added that Radiology is moving from high-end Imaging to Physiology and Pathology of disease which is value adding to the Healthcare Industry.
 Teleradiology As technology has progressed, methods of imaging have increased and existing methods have improved. Speed of performance, quality of images, visualization of structures, reconstructions etcall these have been possible with advance technology. Teleradiology, definitely has a big role to play in the future especially in a country where there are less radiologists. Images can be transmitted from remote areas and interpreted and reported by a competent radiologist, so that the patient may be treated accordingly. According to B B Thukral, consultant and HOD, Dept. of Radiology and Imaging Safdurjung Hospital and VMMC Teleradiology is good and bad. On one hand it provides expertise at places where Radiologists are not available. On the other hand it reduces interaction with the clinician which is not good and can cause harm to the patient. Offshoring Radiology In an era of escalating healthcare costs, rising salaries for one of the highest paid physician specialties makes offshoring of radiology to countries with lower wage structures an attractive proposition: one healthcare firm in Bangalore India pays its radiologists who work for US clients $30,000 " $100,000, well above the average Indian salary for radiologists but still low enough for the firm to charge about half what radiology groups in the US charge.
The CEO of other India based Teleradiology company notes that highly qualified Indian radiologists earn between USD 20,000-30,000. Using a median US radiology salary of USD 350,000-400,000, it appears that most highly qualified Indian radiologists can be retained for salaries at somewhere between one-tenth to one-twelfth the prevailing US rate. The vast gap between what qualified radiologists earn in the US and emerging market countries such as India make offshoring of radiology financially attractive.

Follow and connect with us on Facebook, Twitter, LinkedIn, Elets video