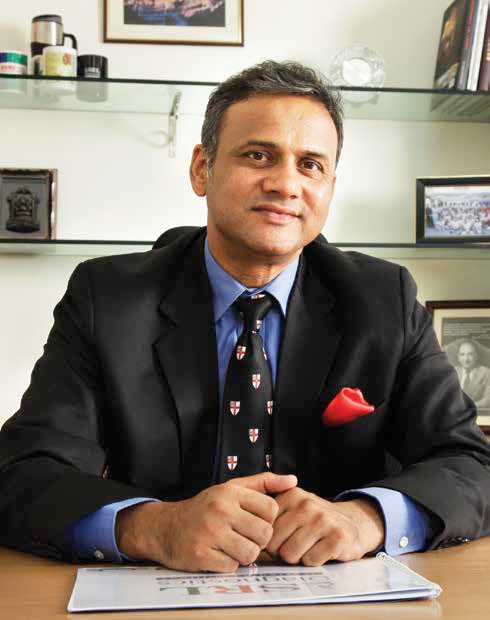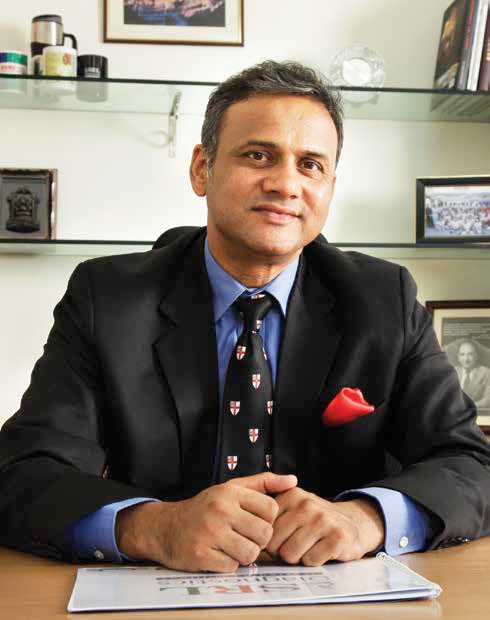 At present we have an enviable network of around 250 labs and around 4500 collection points. Our focus is to optimally utilise the vast capacities that we have built and consolidated the business. Sanjeev Vashishta, CEO, SRL Limited. In conversation with Ankush Kumar, ENN
What is the size of the Diagnostic Industry in India?
Almost 90 percent of the Diagnostic market is fragmented which comes in the unorganised sector and only about 10-11 percent is in the organised sector. Now out of this 10-11 percent there are certain players who are running like corporates. Majority in the organised sector is family driven business. If you talk about SRL, its in the organised sector and a professionally managed company. The estimate for the diagnostic industry ranges between USD 2.5 billion to USD 5 billion. However, we believe the size of the Indian diagnostic industry is close to USD 5 billion. One thing is certain that in the next ten years the growth is going to be phenomenal and the estimate by 2022 the size of the industry would be upwards of 30 million dollars.

Please tell us about the state-of-the- art facility that you have at your center.
We offer more than 95 technologies spanning over screening, diagnostic, monitoring and prognostic spectra of lab medicine. Our imaging technologies like the PET scan, MRI (3Tesla), CT (500 slice) are far superior and produce highly defined results. Similarly, employing state-of-art techniques in pathology has earned us the recognition of GoIs Department of Scientific and Industrial Research.
Today we are the only one in the country to offer complete diagnostic services – Pathology, Radiology, Wellness, Occupational Health and Clinical trials. We have 4 Centers of Excellence (COE) in Histopathology, Molecular Biology & Genomics, Cytogenetic and Haematology that are headed by renowned specialists in the respective sub-specialty. The COE provide technological and professional leadership in the organisation and act as the nerve centers for advancements in these areas. They are fully equipped to carry out the latest and the best available tests in Hematology, Blood Coagulation, Flow Cytometry, Anatomic Pathology, Cytology, Immunohistochemistry, Microbiology, Serology, Oncology, Molecular Pathology and Cytogenetics.
What kind of Training and Development programs you are offering?
There is too much of gap between the demand and supply in Indian Healthcare system. We have got worlds 17 percent population and the disease burden is 20 percent, now to cater to this disease burden we have 6 percent beds in India, just 8 percent of the world population of doctors in India and only one percent of lab technicians. Therefore its high time we should start educating and training people. At SRL we have a strong focus on training. Some of the training initiatives are Periodic training programs and Refresher courses for scientific and technical staff; HR Induction program- Organisations Vision, Values and Processes; Basic Orientation program-Technical Knowledge & Selling Skills; Specialised Program-High end Test Knowledge; Managerial effectiveness program-Self Awareness; Managing team, Sales Management, Persuasion & Influencing, Communication; High Potential Program based on Competency framework-Helps in Succession Planning & Talent Management; CARE-(Customer, Attract, Retain & Engage)-Business Process development (Phlebotomist & Customer Care utive); Trainers Training Program for Doctors & Product Management Team; Web Based Learning and Assessment.
How much market share you have in the Diagnostic industry in India? What are your expansion and modernisation plans?
SRL has more than 40 percent share of the organised diagnostic market in India. Over the past years, we have expanded to every nook and corner of the country. At present we have an enviable network of around 250 labs and around 4500 collection points. Right now our focus is to optimally utilise the vast capacities that we have built and consolidate the business. We are selectively looking to enter international markets through strategic partnerships. Our expansion in the near foreseeable future will be more opportunistic.
SRL has been at the fore front of championing the latest cutting edge technologies in diagnostics in the country. Our R&D wing continuously uates and validates new technologies as and when they are introduced.
We are getting tests regularly from South Africa, Middle East, CIS countries and from the Far East.
Please tell us about your R&D setup in the country?
The main purpose of R&D and coming out with new things is to give accurate results. You need to have an accurate test which gives you the right results. This will also help in Diagnosis, Prognosis and monitoring of disease. So if a patient is suffering from a chronic disease ie Cardiac Ailment, Thyroid or Diabetes then it needs to monitor on regular basis. The idea of investing in R&D is that these tests give the accurate results and through these R&D we try to reduce the cost of the test as in India people are very price conscious. We are also working very closely with institutions like Mayo Clinic. The reason why these clinics work with us is because we have that kind of expertise to churn out tests which are cheaper. Through us they also get the opportunity to penetrate in the newer markets.
Tell us about your presence in the international market?
Today we have approximately 50 odd collection points outside India. We are getting tests regularly from South Africa, Middle East, CIS countries and from the Far East. We do get samples from other countries but by in large we get samples from these parts of the world. We are dealing with the best companies in the world today and the reason why we are able to get so many samples from abroad is because we are cost competitive and are giving the same technology, same expertise as available in the western countries. Earlier most of the stuff which was practiced was manned but now the technology has shifted to more of automation and the benefit of automation is that it gives you more accurate results, it can handle large volumes and the turnaround time is generally good. Moreover we are among few companies which is in a very big way into Molecular diagnostics.

Follow and connect with us on Facebook, Twitter, LinkedIn, Elets video