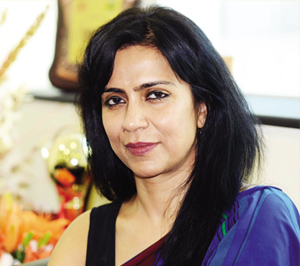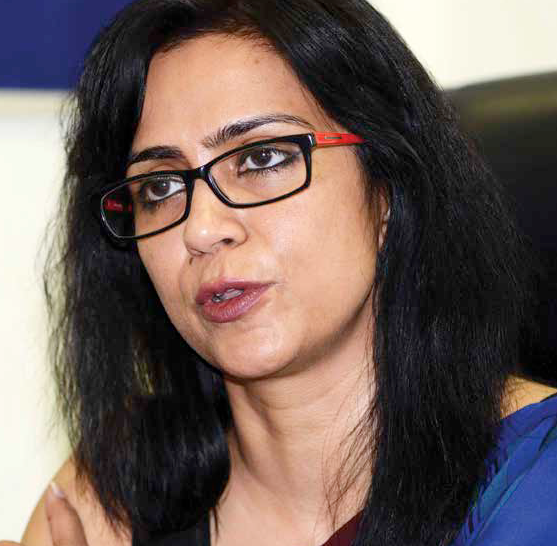 Radiology is moving from high-end Imaging to Physiology and Pathology of diseases which is value adding to the Healthcare Industry. Says Dr Devlina Chakravarty, Chief Operating Officer, Artemis Hospitals. In conversation with Ankush Kumar, ENN
Please tell us about your roles, responsibilities and your association with Artemis so far?
I joined Artemis in the year 2007, as Director of the Radiology program and from there I moved on to become the medical Director of the company whereas currently I am the chief operating officer of the hospital.

Hospitals across the world are competing to provide best State-of-the-Art facility to their patients. What are your views on this?
I think more than having the best State-of-the-Art facility what really matters is the service that hospital delivers. Our main focus is on patients medical outcomes coupled with service excellence. I think providing an infrastructure if you do not have good doctors or having good technology if you are not efficient in handling that technology is not going to take you far. So it is a combination of having the best infrastructure, the top line technology and most importantly the medical outcomes and the service that the patient gets.
Please tell us about Artemis modernisation and expansion plans?
At present we have two hospitals one in Gurgaon and the other in Dwarka. We also have two other smaller centers, one is in Riwadi and the other is in Bhiwadi. Artemis is already a 300 plus bedded hospital and we are going to start another 300 bedded tower, making the bed strength to 600 in total. Moreover in smaller cities we are looking to start hospitals between 100-150 bed and then connecting all this to the central hub. Therefore it will be a hub and spoke kind of model for which we have already identified certain states.
As an experienced professional in the radiology profession, what role do you feel advanced technology is playing and what other advances do you foresee?
Radiology is a very Technology intensive field and Artemis is proud to have latest Technology in Radiology. We were the first to have 3-tesla MRI in this part of the town, we were the first to start the PET-CT scan in Gurgaon and we were also the first to start the multi-slice CT. At present, Radiology is moving from just anatomical diagnosis to physiology of the disease and certain software have also been developed in Radiology by which you just dont look at the anatomy and identify disease but the disease itself shines out because of its different physiology as compared to the normal tissues and cells. For Instance in our MRI center we have software called the DWIBS (Diffusion Weighted Imaging with background suppression). When we apply DWIBS while doing the whole body scan, we can detect Cancers in any part of the body because the cancer cells have the diffusion restriction and it shines out differently as compared to the normal cells. So basically Radiology is moving from high-end Imaging to Physiology and Pathology of diseases which is value adding to the Healthcare Industry.
Do you think that every Hospital should have in-house Radiology department?
Radiology is the spinal cord of the healthcare system. It is a crucial requirement for healthcare but one has to be smart in investing in the new technology so that you know what you are paying for. One should not be blindly paying for a technology without understanding the tangible benefit of the technology. Moreover, when you have bought a technology, optimum utilisation of the technology is essential therefore you have to understand the profile of patients that you are going to cater in your hospital. It basically depends on the size and the specialty of the hospital. We are a super-specialty hospital and one cannot do without an in-house Radiology because we are dealing with a spectrum of cases and you cannot outsource the department. In certain smaller hospitals, one could have either a small scale Radiology or outsource it to another bigger hospital. It is good to share the resource because Radiology is a very expensive and technology intensive department. Now if every other hospital starts replicating and putting the machine then it will lead to resource underutilisation. So every hospital needs to understand what is the type of the patients they are servicing and accordingly they should install their Radiology equipment.
Knowing the fact that India has shortage of Radiologist, what could be the role of Teleradiology in this scenario? There is a big shortage of quality Radiologist not in our country but in other countries as well so we have a dedicated room for Teleradiology where we are not only reporting for our offside centers but we are also reporting to off-shore. So Teleradiology is a great boon. Also, hospitals like us are training Radiologist, we have a DNB program in Radiology where currently we have four students and every year we will keep on adding four students. So the Government allows private hospitals, depending upon their infrastructure, their volume and quality of work to start a DNB programme.

Follow and connect with us on Facebook, Twitter, LinkedIn, Elets video