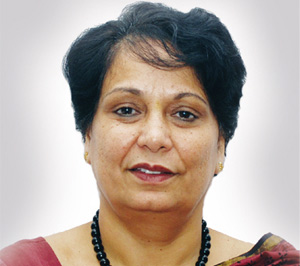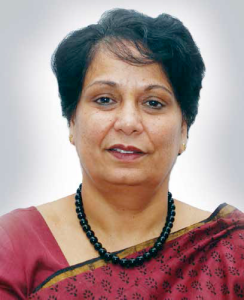 Anuradha Gupta, Additional Secretary & Mission Director, NRHM, Ministry of Health & Family Welfare, Govt of India
NRHM is designed in a way that every individual state enjoys flexibility in managing its healthcare needs, says Anuradha Gupta, Additional Secretary & Mission Director, NRHM, Ministry of Health & Family Welfare, Government of India. In conversation with Nayana Singh and Kartik Sharma, ENN.

Please tell us about the initiatives taken by NRHM for improving healthcare facilities in rural India?
The National Rural Health Mission (NRHM) aims to improve health services in rural areas and provide accessible, affordable and accountable healthcare. Augmentation of infrastructure and human resources, and increased provisioning of drugs, diagnostics, ambulances and logistics have received focus under NRHM.
Mainstreaming of AYUSH to offer choice to patients and broadening the range of services in public health institutions are important priorities. Over 50,000 health facilities have been newly constructed or renovated, and more than 1.5 lakh human resources have been added, including specialists, doctors and nurses.
The huge surge in service delivery in public health institutions indicates the enhanced public confidence in public health system. It is impressive that annual OPD in government institutions has exceeded 90 crore and nearly 1.66 crore pregnant women are delivering in government and accredited institutions annually.
Other initiatives include strategy to address intra-state inequities through identification of 184 high priority districts that are suffering fromthe most adverse health indicators. They would receive higher financial allocation, greater flexibility for needbased innovations and harmonised technical assistance, including from Central level.
Success Speaks:
Key Achievements of NRHM

Introduction of Dial 108/102 ambulance service
18,000 ambulances transporting patients in 28 states/ UTs with priority accorded to mothers, children and patients requiring critical care
2,045 Mobile Medical Units delivering health services in remote and far flung areas
8.89 lakh ASHAs (Accredited Social Health Activists), who act as a strong interface between the community and the health system and mobilise demand for institutional care
Janani Suraksha Yojana has seen phenomenal growth from 7 lakh beneficiaries in 2005 to more than 1 crore from 2010 onwards
Janani Shishu Suraksha Karyakram launched in June 2011 to eliminate out-of-pocket expenditure for pregnant women and sick neonates
What have been the key achievements of NRHM during the last few years?
The rates of maternal and child mortality have declined remarkably. Total fertility rate has also started to decline faster. What is encouraging is the fact that large and populous states with highest maternal and child mortality rates have started to show progress.
Janani Suraksha Yojana (JSY) has seen phenomenal growth from 7 lakh beneficiaries in 2005 to more than 1 crore from 2010 onwards. Institutional deliveries rose from 47 percent in 2007-08 to 72 percent in 2009. Building on JSY, another major initiative Janani Shishu Suraksha Karyakram was launched in June 2011 to eliminate out-of-pocket expenditure for pregnant women and sick neonates. This initiative entitles every woman delivering in a public health institution to free drugs, diagnostics and diet, besides transportation. Free entitlements have now been extended to antenatal and post natal complications and one-year-old sick infants.
---
Our key priority is on reducing out-of pocket health expenditure. Hence, we are emphasising onensuring universal access to free essential medicines in all public health facilities
---
Our key priority is on reducingout-of-pocket expenditure, which is very substantial in India. Medicines account for over 70 percent of health expenditure and therefore, ensuring universal access to free essential medicines in all public health facilities is being emphasised under NRHM. Last year, Rs 1,600 crore was provided to states for provisioning free drugs and this year, the figure is likely to reach about Rs 2,000 crore. We have also introduced an incentive of five percent additional allocation for states that implement free drugs initiative. Twenty eight states have already made an explicit articulation to provide free essential drugs in public health system.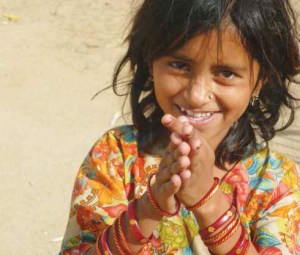 Rashtriya Bal Swasthya Karyakram
RBSK is one of the latest initiatives of NRHM which is an effort of going beyond survival of children and ensuring holistic development and improving their quality of life. It provides comprehensive screening of children from 0-18 years of life against Four Ds:
Defects at birth
Diseases
Deficiencies
Developmental Delays including DisabilitiesThe initiative provides for free treatment including surgeries at tertiary level. An estimated 27 crore children are expected to be annually screened in a phased manner.
Which states has NRHM been most successful so far?
It is true that states have made variable progress in terms of Reproductive and Child Health indicators. Tamil Nadu and Kerala have already achieved the national goals. Maharashtra has also joined the league. Punjab, Haryana, Gujarat, Uttarakhand and Orissa are emerging as cusp states.
The recent launch of the National Urban Health Mission is a major step forward towards strengthening primary healthcare in urban areas and would help cater to the health needs of more than 10 crore urban poor. We expect it to gather pace from next year. Under what capacities is NRHM using Information and Communication Technologies? There are several ways in which we have started to use ICT under NRHM. Mother and Child Tracking System (MCTS) is a Mission Mode Project and one of the largest applications with a database of over 9 crore pregnant women and children each one of whom is tracked for services. MCTS helps us ensure and monitor delivery of services to women and children in real time. The application is used to send regular SMS alerts to beneficiaries ahead of dates when antenatal check-ups or immunisations are due, to generate weekly work plans for ANMs and to monitor how many due services were actually delivered.
NIKSHAY is a similar tracking system for every TB patient. Our ambulances are now GPS-enabled and call centre based, thus enabling us to monitor their movements better. Same is the case with Mobile Medical Units which are monitored for service delivery in remote and difficult areas. Telemedicine and teleradiology are also being promoted under NRHM.
What are the other ways by which you are leveraging IT?
Hospital Management Information Systems are being put in place inseveral states, making paper work and prescriptions a thing of the past and paving way for electronic health records. HMIS captures online data on 240 key health parameters and in most of the states, individual facilities are uploading data. IT is also being extensively used to manage and monitor supply, distribution, consumption and stock of medicines across health facilities. Even for financial management, CPSMS makes effective use of information technology and tracks, in real time, funds and transactions at the level of subdistrict health facilities.
---
The huge surge in service delivery in public health institutionsindicates the enhanced public confidence in public health system
---
What is your view of private sector participation in healthcare sector?
The private sector has both advantages and limitations. In urban areas, the private sector has a large presence and thus offers opportunities for collaboration under the newly launched NUHM. But the focus of NRHM is on reaching the unreached in remote and far-flung areas where the private sector is hardly present and thus strengthening of public health system is an imperative. There is no doubt that private sector can play a supplemental role for critical gap filling. PPP models are highly successful in the field of diagnostics, in running ambulance services and Mobile Medical Units and providing services where public sector has limited capacity, but the demand for services is very high.
What are the areas where you think maximum impact can be made by latest advances in IT?
I feel that mHealth and eHealth have vast potential and we should tap them much more than what we are doing today. For leveraging their potential to the fullest, we are trying to upgrade our own capacities at the national level. Besides strengthening IT infrastructure, our endeavour is to design holistic IT solutions. We are making efforts to increase the interoperability of applications, so that all our services become inter-connected. We are working with the National Institute of Smart Governance and the Department of Information Technology to take forward some of these initiatives.
What challenges lie ahead for India to have an efficient healthcare system?
The most prominent challenge is the lack of highly trained human resources to cater to the needs of such a large population. This shortage is exacerbated in rural and particularly remote and difficult areas. NRHM provides special financial incentives toattract service providers to difficult geographies. We are also encouraging graded incentives, depending on how remote the facility is. On top of the base incentive that health personnel receive for serving in difficult areas, we are now promoting performance linked incentives.The NRHM is designed in such a way that the individual states enjoy substantial flexibility in managing their healthcare needs. The intention is to encourage different states to come up with initiatives that are designed to meet the specific healthcare challenges that people in any particular state may face. One size fits all is not an approach that NRHM pursues.

Follow and connect with us on Facebook, Twitter, LinkedIn, Elets video