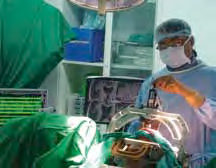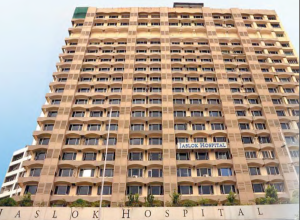 Powered by state-of-the-art medical technology and a patient-friendly approach, Jaslok Hospital promises affordable and quality healthcare for all
Leap of faith
In the late 60s, when the establishment of large private hospitals was not common, one family decided to take a bold step in a new direction and channel change. The Chanrai family, with business interests in many countries, was equally steeped in philanthropy, having supported many small and large projects. Jaslok Hospital founders, Jasoti and Lokoomal Chanrai, had a vision – to bring to Mumbai an ultra-modern medical facility that will provide quality healthcare to all regardless of their caste, creed or financial ability. Seth Chanrais vision was brought to reality largely by his brother-in-law Dada Mathradas Assomull, under the medical guidance of Dr Shantilal Mehta. The result of their single-minded effort was the establishment of Jaslok Hospital & Research Centre on July 6, 1973, which was inaugurated by the then Prime Minister Indira Gandhi.

Milestones
>>Highest number of kidney transplants done in Mumbai
>>First ICSI baby in Southeast Asia
>>First in practice of Deep Brain Stimulation Surgery for Parkinsons Disease
>>Trans Aortic Valve Impingement (TAVI) performed for the first time in India
>>First hospital in Southeast Asia to install MR Guided Focused Ultrasound Surgery Unit
>>First state-of-the-art Stone Centre in Mumbai. Lithotripsy and Upper Tract Endourology (PCNL and URS) established way back in 1989
>>Largest series of Endo Venous Laser Treatment of Varicose Veins in the country
>>First Solid state dedicated Cardiac Camera in Asia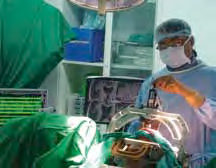 Pursuit of excellence
Over the years, true to its founders vision, Jaslok Hospital has vlived up to its reputation as a charitable hospital of merit, but has also adopted several breakthrough technologies to usher in medical miracles. Today, Jaslok Hospital & Research Centre is one of the oldest tertiary care, multispecialty trust-run hospitals of the country attracting patients from all over India and abroad. The institution now has around 35 established specialities and these are growing steadily. The departments are equipped with state of art equipment and manned by trained and dedicated staff many of whom now run training programmes. Jaslok is now a full-fledged teaching institution and conducts postgraduate courses as well as a nursing school and being recognised by the National Board of Examinations in 22 specialties. Whats amazing is that the hospital has over 25 specialist doctors, all leaders in their fields, who have been part of the hospital since its inception! For them, its like being a part of a family – the Jaslok Family. And it is this spirit that keeps the hospital focused on what the Chanrai family had originally envisaged.

Landmarks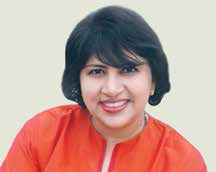 Going forward we would strive not to enhance state  of art medical technology but also state of art patient  care services 
Dr Tarang Gianchandani,
CEO & Director Medical Services, Jaslok Hospital.
Some of the landmarks set by the hospital include, the Department of Assisted Reproduction and Genetics of Jaslok Hospital has faciliated the birth of 5500 babies and boast of the PGD lab in India in 1999 for testing certain genetic disorders using FISH technique. The Digital Subtraction Angiography department was the first in India to have 3D rotational angiography, to perform the first coil embolisation of aneurysm and the start carotid stenting in this region. It is the first hospital to conduct Laser Prostatectomy using the HPS 120 watts KTP Laser. This is the First HPS 120 Laser in Asia. Jaslok Hospital has today one of the most advanced and sophisticated Computer Navigation System in the world for Hip resurfacing, Hip replacement and Knee replacement. It has the first Neuro-urology Centre in Asia to successfully perform Lattisimus Dorsi Dynamic Myoplasty for Atonic bladders.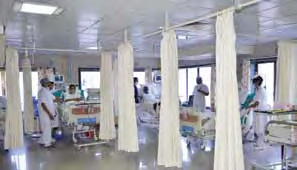 Vital statistics
The hospital has 364 beds, with 75 ICU beds and 265 consultants available round-the-clock for patients. A team of 140 fully trained doctors across 35 established multiple speciality and super-speciality segments are present. The hospital also has academics wing with in-take capacity of 25 BSc Nursing degree graduates from the College of Nursing that the hospital conducts.


Follow and connect with us on Facebook, Twitter, LinkedIn, Elets video