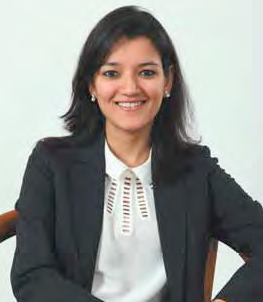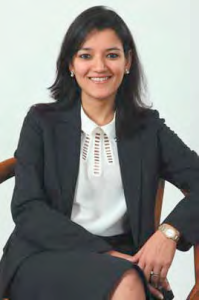 Zahabiya Khorakiwala, MD, Wockhardt Hospital is setting benchmark of quality healthcare delivery system in cities that lay barren to tertiary care ecosystem. In conversation with Rachita Jha, ENN, she shares her journey and future plans of the group
Please tell us about the vision of the group in hospitals business?
We began our hospital business in 1980s in Bangalore; it was a80 beds heart hospital. The tipping point for the group was our collaboration with Harvard Medical School to enhance the value in healthcare delivery system. The relationship gave us an insight in our expertise in healthcare. After our presence in the metro cities, we found a need for quality healthcare services in tier II cities, where there is reasonable number of nursing homes but no tertiary care hospitals. In many cities, we were the first tertiary care hospitals such as Nagpur, Nasik and proved the affordability and business proposition in these cities. And we have not looked back ever since. Also, going forward, these would continue to be our focus. Going ahead, we now want to go up the value chain to quaternary care that would include organ transplant facility in these cities.Plans are on to start our operations in North India as well.
Tell us more on your plans to strengthen your expertise in the cardiology?
We began our focus with emergency care especially in cardiology since our inception, and today it contributes 30-40 per cent of our business. Emergency care and management is critical for tertiary care. Our objective was to streamline the operations from the time the patient enters the emergency to the time the ballooning happens in the Cath Lab- as this period is life saving for the patient. The international standard for door-to-balloon time is 90 minutes, and following our process innovation strategies in our hospitals we have brought-it to 70 minutes. This is a benchmark of our quality standards inclinical parameters. We have been the first to introduceintravascular ultrasound (IVUS) in our Cath Labs in tier II cities such as Rajkot, Nasik. Also, we have Fractional Flow Zahabiya Khorakiwala Reserve (FFR) technology available that offers the doctors the data intelligence on the decision-making in borderline case. These have made us ahead of the curve and contemporary.
Tell us some more about the new project at Goa?
The Wockhardt Institute of Aesthetics at Goa is thefirst Institute of its kind in the country to be certified by NABH. The institute is known for its range of aesthetic surgeries and also for the fact that it is one of the first institutes that carries out such surgeries within a super-specialty hospital in a dedicated facility. It also has a substantial number of reconstructive surgeries that are carried out on patients with birth defects or trauma cases.
How do you ensure the same quality standards are replicated across all your hospitals?
We believe in setting the best practice standards in our services, continuously improving performance and exceeding the expectations of our patients as well as their families.The core values of excellence, respect, teamwork, integrity and caring are essential for the well being of our staff and our patients. Because of our emphasis on high teamwork we bring together all the necessary disciplines and skills from the many resources of our organization to serve our patients better and attempt to set the Wockhardt Care in a league of its own.

Follow and connect with us on Facebook, Twitter, LinkedIn, Elets video