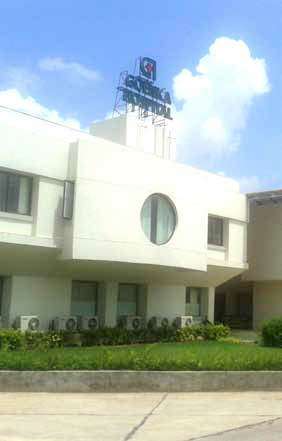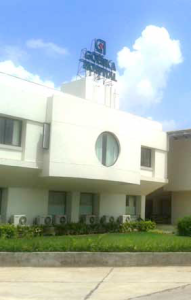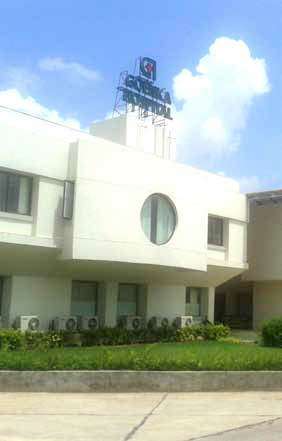 A respite from the rush and promise of quality tertiary care comes to the town and villages of Gandhinagar through Goenka Hospital
Today, as a patient enjoys comforts of hospitality matched to five-star hotels at the best of hospitals in the metro cities, there is another reality in the remote villages where-in a patient has to struggle for basic ambulance services to ensure he makes it to hospital in time. Realising these harsh realities of the healthcare divide, a decision to set up 100 bed hospital was made by promoters of Bholaram Education Society at Gandhinagar Gujarat. Goenka Hospital is the first corporate multi-speciality hospital in Gandhinagar which meets all medical and emergency facility, and today is the life support of not just denizens in Gandhinagar but also other parts of North Gujarat and Rajasthan. Spread over 20 acres of land located in the outskirts of Gandhinagar, Gujarat, the hospital was inaugurated on 17th October, 2010, to cater the emergency needs of 160 villages with close to 20 lakh population surrounding Gandhinagar. Till date, more than 20,000 patients including diagnostic visits, OPD and IPD have been successfully treated at the hospital.
Bringing global to local
With a mission to serve the society at large and to provide the best medical and health care facility available globally to the local people of Gujarat, the hospital is open 24 hours seven days a week and 365 days in a year. Committed to give highest standard of care, the hospital has ensured that all departments are well-equipped and staff trained. A dedicated and advanced team of doctors that include super specialty consultant, specialty consultant, Best critical care specialist, medical officer and other highly qualified and dedicated para-medical staff supported by team of experienced and talented administration department ensure that all patient needs are met. Our team is backed by massive and advanced medical infrastructure so that the treatment to the patient should not be compromised. With in-house round-the-clock radiology and multi slice CT scan department, pathology department with fully atomised machines, emergency and trauma department, advance critical care unit, NICU and PICU, modular OT with Hepa Filter and laminar air flow makes our team more confident to treat and cure the patient with no waste of time, says Dr Manoj Kodwani, Senior Medical Administrator, Goenka Hospital.
Healthcare for all
The hospital is partner to state government in delivery of many of the health schemes for BPL population. We aim to provide the best healthcare facilities to patients in rural areas or them it is difficult and unaffordable to approach high-end specialty hospitals in cities, especially in case of an emergency, says Dr Kodwani. This is against the popular trend wherein most of the hospitals are striving to deliver five-star hospitality and tertiary care to their elite class, Goenka Hospital in Gandhinagar is working to deliver tertiary care services to those at the bottom of the pyramid.

Follow and connect with us on Facebook, Twitter, LinkedIn, Elets video