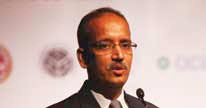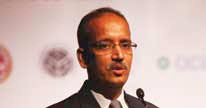 Dr N Eshwar Chandra, Secretary, Indian Radiology & Imaging Association (IRIA)


Innovation per se means something innovative, different in use, original, very new and most important which set its foothold in the market and the society. Innovations in radiology finally would benefit the patients Top innovations in the radiology and that underlines the fact that diagnostic plays the major role in day to day practices of the clinicians.
Dr R Powar, Radiologist, CARE Hospitals


Kinematic applications are the need of the day. EMR perfusion is where see various applications from head to toe. The innovations in the field of MRI and CT is the revolution of the patient management, which decrease the time and continuous innovation will further enlarge the diagnostic accuracy.

Dr Anand Abkari, President, Indian Radiology & Imaging Association ((IRIA)


From the golden day of 8th November 1895, when William had invented the Xrays, the field of radiology has taken a lead role paving the way from diagnostic to management and interventions. Continuous advancement has led to many various diagnostic techniques like Ultrasound, Doppler, color Doppler technology, computerised stenography, and this new generation MD CT and now what CT scanners, Magnetic Resonance Imaging (MRI) and many more.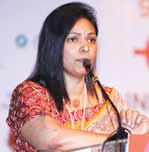 Dr Palle Lalitha Reddy, Vice President, Central IRIA & Consultant Radiologist, Yashoda Hospital


With lot of rapid advancements, now we have better interactions between the clinicians and the radiologist because as radiologist I will know the situation but how could the clinician know about it. Now they can always call up and say would you suggest an ultrasound or MRI for this patient. So we are more than happy to tell them what will be the best option because the primary goal for us is to make the imaging and scan tailor made to suit the patients disease and its financial status.

Dr Harsha C Chadaga, Senior Consultant & Head of Radiology Operations, Columbia Asia Hospitals


The number of images or numbers of scans being done is increasing rapidly. Also there is a limitation that more and more complex technology is coming and in terms of the patient it becomes evidence based practice. As we all know, the treatment decision is based on imaging reports itself and thus it becomes imperative to get the report early because if you get the diagnosis early, turnaround time will also we Improved.

Follow and connect with us on Facebook, Twitter, LinkedIn, Elets video