Dr Mukesh Batra, Founder and Chairman, Dr Batras Positive Health Clinic Pvt Ltd proudly mentions, We strive to be the leader in our field. We work on our own benchmarks by regularly upgrading our quality baselines. In conversation with Shally Makin, ENN
---
"Centralised Management System (CMS) helps us to improve accessibility and uniformity in our services
---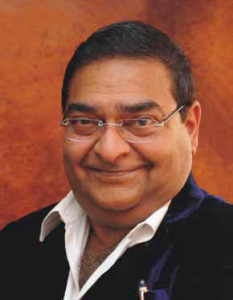 How do you think the upcoming technologies can help in providing healthcare to all? What are the latest medicalequipments procured by your hospital and has raised standards?
Technology is more than a tool. When used optimally and efficiently, it provides desired outcomes with minimum cost, as also applicability in delivery system and extensive shelf-life. It also helps to optimise results, even with limited resources. Taking this
into contemplation, we have endeavoured to achieve the following in our organisation —
Use of latest diagnostic tools in consonance with the major diseases we treat in our organisation — for example,video microscopy (folliscope) for trichology, advance skin analyser for dermatology, and spirometry for respiratory diseasesFor accessibility of patients to reach our doctors, we launched our cyberclinic a decade ago for treating the maximum number of patients in a year. We also launched mhealth, where patients can send us queries with minimum effort through mobile phone
To improve accessibility of doctors within the organisation and for patients to take second opinion, we started telemedicine services — where patients can be seen by our medical expert team sitting afar from the clinics,where the patient has enrolled for treatment. This has augmented our services and made us expand our reach efficientlyThe use of a centralised Clinic Management System has worked well for us — this helps us to maintain clinical records of our patients. The current trend of floating population is also no problem, because all records are available at our clinics, across the country, at the click of the mouse>>How to maintain leadership status in the industry, and set new benchmarks
Challenges and Solutions
---
>>How to help and retain the customer/patient by giving them the Wow! experience What steps need to be taken to achieve and sustain the experience
.
>>How can we ensure that a customer/patient is takes care of in the best manner possible when they enter the clinic?.
>>Time management — to optimise the patient experience
.
>>Sustain the quality of treatment — through SOPs.
---
About the Hospital
---
Founded in 1982 by Dr Mukesh Batra, Dr Batras Positive Health Clinic has come a long way today with 105 clinics spread across 46 cities in India, Dubai and UK.It provides state-of-the-art services to more than half a million people from all over the world, with the numbers growing steadily. Transparency in business and abiding by their fundamental principles has brought Dr Batras a long way in developing and maintaining excellent relations with customers. The commitment and dedication in providing customers with the best service helped Dr Batras to become the worlds largest homeopathic corporate.
---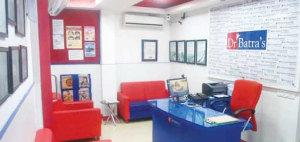 What are the IT investments your hospital has made over the years?
Total IT solution for patient care, right from registration, follow-up and continual cycle of treatment is undertaken. Total online real system, accessible from all locations by staff at all levels — doctors, management, PROs etc. has been introduced along with total online MIS, which provides the latest status to all concerned — to manage the business. A range of totally automated e-mail/SMS systems for patients — for reminders and follow-ups and comprehensive system to monitor patient experience and satisfaction has been achieved by the hospital.We have invested in both softwareand hardware.
We have online ERP and specialised software for HR, including attendance, leave, rota duties and payroll management and performance appraisals. We firmly believe that ICT is a game changer for our operations,because it not only helps us to cut downerrors to the barest minimum, but also enhances the quality of our operations and services for our patients.
What are your views on the regulatory issues of healthcare?
Regulation in healthcare should be made with the intent of minimising errors and enhancing maximum safety juxtaposed by optimum efforts, while taking into account the local conditions. Plagiarising regulations from other state authorities increases costof healthcare delivery; it also does not significantly add to the quality of medical care. Regulatory issues in healthcare for alternative systems ofmedicine are not well-defined yet — especially in case of OPD clinic set up. It is difficult to find a benchmark. It appears to be more self-regulatory — this has prompted us to incorporate all possible standards practiced in top-class conventional clinics into our chain of clinics.
Since we also dispense medicines within our premises, we provide medicines procured from a homoeopathic pharma company, which follows GMP and all national and international guidelines and protocols. Medicines are provided to the patients in blister-packing. This is done with no human hand touching the medicines, while packing and with minimum paperwork.
True to our mission, it has been our policyto provide prompt and effective healthcare systems and homeopathic treatment services,which meet the needs of patients, through competent staff and excellent infrastructure
We sail through challenges, thanks to
---
>>Patient flow management — which helps improves communication with the patient.
>>Getting and retaining competency by constant training, competent compensation and conducting continuing medical education (CME)
>>Standardisation of systems and processes through compliance to SOPs.
>>Expansion plans — with uniformity in services across the clinics and constant monitoring through MIS