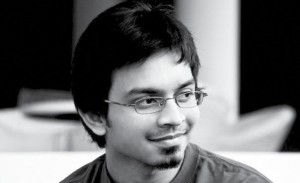 Ravitej Yadalam, Founder, Pennyful.in identifies the demand supply gap inIndian healthcare and thought of coming up with a business model whereevery penny matters. He shares his roadmap with Sharmila Das.
Was there any demand supplygap that inspired you to think ofMedicash? If yes, what was that?
Healthcare costs are rising considerably,given the majority of the healthcareis managed by the private sectorin India. There are huge costs associatedwith setting up a healthcare institutionin India, especially state ofthe art facilities; this directly resultsin the costs of healthcare going up.
While the costs are rising, the othermajor gap in India is the method offinancing the healthcare costs. Outof pocket expense is the single largestform of financing (Over 70 percentcurrently). Health insurance isaround five percent and the remainingis state and central Governmentrelated financing.Therefore an institution like Medicashcan go some way in reducing theburden on the customer, for absolutelyno charge, free of costs.
How do you think Medicash isdifferent from other eCommercehealth ventures?
Other online ventures usually connecta patient with a hospital or doctor andtake a marketing fee which they keepto themselves entirely. Our competitorssuch a NHO/IHO charge upto `3000 foran annual membership, however ourmembership is absolutely free, withbetter tie-ups. It benefits every singleparty involved in the transaction.
How does it work?
Medicash allows you to save on yourhealthcare expenses by either obtaininga cashback on all your healthcare expenditurewith our partners or receivingan upfront discount at their facilities.The model differs based on the merchant.The profile of the merchant willclearly state if the nature of the rebate isa cashback or an upfront discount.
Who is your target group?
Any customer looking for healthcareservices in India, with a focus onthose paying out of pocket. In additionto that we also focus on those healthcaretreatments/services that are notcovered by insurance for instance,cosmetic surgery, dermatology relatedtreatments, laser correction of vision,infertility treatments, dental, diagnostics(both pathology and imaging),pharmacy, spas etc.
What is the revenue model ofMedicash?
We market our partners productsand services in exchange for a marketingfee when we refer our membersto them. We then share this fee withour member in the form of a cashbackrebate. Our members may also get anupfront discount. Membership is 100percent free.
Follow and connect with us on