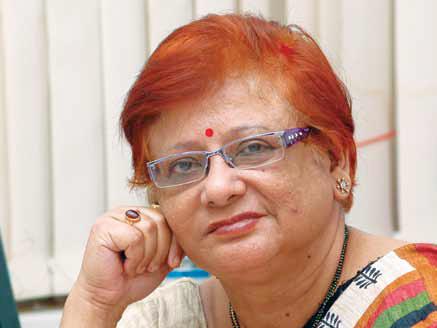 Kabita Chatterjee, Faculty in charge, AIIMS, Member, National Blood Transfusion Council , Member, Specialty group of Transfusion Medicine, MCI
In what ways can the adoption of Information and Communication Technology (ICT) help the blood bank?
Implementation of ICT in blood banks helps in the following ways: Maintenance of large volume of data, donor identification and screening, unit identification and labeling, haemovigilance of units issued
Please update us on the latest technology solutions that you have adopted and how do they enhance your work process ?
Since ours is a premier, apex institute of the country, we chose the best solution from proposals invited via competitive process. As per our uation, we decided to implement the software made by the team at acuis. The software is called acuVena, blood bank software that has a comprehensive approach to all the key aspects in blood banking that mattered to us such as:
High volumes (we are performing over 40,000 donations per year) and issuing in excess of one lakh units for transfusion. Traceability of all data from donation to transfusion is important and ICT plays a vital role here. The software has been running successfully since January 2011 and is able to manage this volume of data very easily.
Donor identification and screening
All our donors are enrolled using biometric (fingerprint) registration as well as photo capture for the purpose of unique identification. This helps us track previous visits by any donor. The software automatically prevents the donor from proceeding ahead in case a donor returns before his/her eligibility date. The software also automatically calculates deferral periods based on when the donor is next eligible for donation in case the donor is found unfit. This helps us ensure we screen only healthy donors and rule out professional donors who may attempt to change their names or appearances as they are identified by their biometric parameters (fingerprint).
Unit identification and labelling
All bags are identified with a bar-coded unit number that co-relates to samples that are tested for blood grouping, antibody screening, TTI and NAT. The software only accepts bags into stock after all the requisite infectious tests are screened as non-reactive and the grouping is confirmed. The laboratory testing equipments are able to scan these barcoded samples to minimise human error.
Haemovigilance of units issued
All units that are issued to patients are traceable right from the purchase of bag, donor details, preparation details, testing history, storage information as well as compatibility testing. The software also lets you key in transfusion details and record any adverse reactions suffered by the patient. This enables vein-to-vein tracing which forms the basis for ensuring patient as well as donor safety.
How do you foresee the future of ICT in the blood bank industry?
Blood banks must adopt a system to help them tackle routine issues like documentation and tracking which ICT can resolve.
(With inputs from Poonam Coshic, Blood Transfusion Officer, AIIMS)

Follow and connect with us on Facebook, Twitter, LinkedIn, Elets video