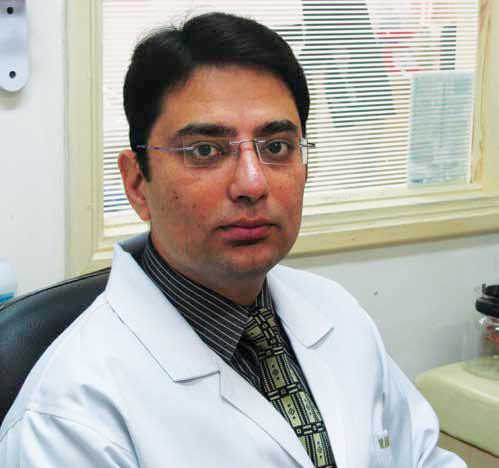 Anupam Chhabra
Head of Department, Blood Transfusion Pushpanjali Crosslay Hospital, Ghaziabad
What are some of the major challenges that the blood bank industry is currently facing in India?
As per WHO, 85.4 million people donated blood in 162 countries and around 7.4 million donations were made in India. Transfusion Medicine in India is still in premature state. There is lack of awareness and desire between the stakeholders to implement newer technologies. For e.g Nucleic Acid Testing is performed by almost every developed country but India still is far behind. Similarly ICT solutions are ignored resulting in non-traceability of various adverse events related to blood and its transfusion
In what ways can the adoption of ICTs help address these challenges?
Blood transfusion errors have long been a source of concern for hospitals and clinics. The blood-handling process at many healthcare facilities contains a number of manual steps, which can introduce human error. Blood transfusion verification systems also tend to be paper-based and are therefore prone to errors. By implementing ICT total traceability of the blood could be done and will also enhance the productivity of the blood center. The basic concept is vein to vein, which means from the donors vein to patients vein , all the events should be documented which very well can be done by implementing ICT.
Blood donation is a voluntary procedure and to maintain manual data base of the donors is difficult. By implementing ICT the blood center can trace the donor by retrieving information from the software. It helps in generating repeat voluntary donors and at the same time excluding high risk /paid donors. The implementation of barcoding system helps in tracking the blood unit from the point of donation till the unit is issued to the patient.
With automation coming in testing of blood for viral markers, blood grouping, antibody screening etc ICT can play a big role. Interfacing of equipment can help in excluding manual errors. Inventory and issuance of blood components can be managed efficiently by ICT, hence improving the supply chain management.
Please update us on the latest technology solutions that you have adopted and in what ways are these helping in the better management of your work process?
We are currently using a blood bank software called acuVena covering all aspects of blood banking. This software is interfaced with our Hospital Management System called Trak Health (from Australia).
Consolidation of all the test re-sults, processing, issuance etc to centralized location for review and validation-This has helped in excluding manual errors.
Barcoding system
Generation of automated reports like donors eligibility, rare blood group donors, current blood inventory report, near expiry & expired blood component report.
What are the other technologies or ICT solutions that are in the pipeline for adoption?
Biometric system to retrieve repeat voluntary donors and to exclude high risk/paid donors
SMS and emails to eligible blood donors
Scanning of informed consent and other relevant documents of the blood donors for record purposes.
Radio frequency identification (RFID) technologies to eliminate labeling and bed side errors. It will also provide the ability to trace the blood unit throughout the entire cycle
Interfacing of fully and semi-automated equipment
Could you share details about the initial hiccups that you faced while adopting technology solutions?
Training of the staff, shortage of staff members to operate the software, parallel record keeping (hard copies).
How do you foresee the future of ICT in the blood bank industry?
The future growth prospects appear to be bright in view of the booming medical industry and opening of new corporate hospitals in Tier I, II and III cities. The industry will see continuous transition from manual management to ICT enabled solutions to meet the demand for better quality of blood and its products.

Follow and connect with us on Facebook, Twitter, LinkedIn, Elets video