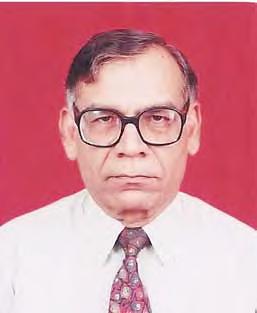 Dr R C Khurana
HOD, Transfusion Medicine, Fortis Escorts Heart Institute,
New Delhi
To start with, could you give a brief overview of the current status of the blood bank industry in India?
The total number of blood units required in India is 12 million, but availability is only about 9 million. We are perpetually short of this life-saving elixir. There are about 2,600 licensed blood banks in India, out of which about five percent are standalone blood banks and the rest are hospital- based facilities. Depending on the management, they could be classified as " Government blood banks, private blood banks, and NGO blood banks (such as Rotary, Lions, Red Cross Blood Bank, etc).
What are some of the major challenges that the blood bank industry is facing in India?
The biggest challenge is that the rate of voluntary donations in India is very low. Awareness in our country is poor. In fact, people hesitate to donate blood even to their own relatives. Donor cards issued to voluntary donors are not honoured by all blood banks. This further de-motivates prospective donors.
Moreover, the quality of blood supplied by different blood banks is not the same " some do Nucleic Acid Amplification Technology (NAT) test, some do leucodepletion, some do antibody detection, while some dont even make components. Due to different quality inputs, we are not able to have a common pool of all the blood available. Ideally, all blood banks should pool their resources and exchange blood, wherever required. Currently the situation is that blood may be going waste in some blood banks, while others may be suffering with major shortage.
There is also the urban-rural divide. Metros are better off when it comes to quality and availability of blood, but there are none or very few blood banks at district levels. We need a centralised facility, which should maintain a list of all blood donors, blood group wise.
Please give us details about the latest technology solutions that you have adopted and in what way are these helping in the better management of your work process?
We have adopted the best possible technologies to supply safe blood by:
100 percent component preparation, whereby one unit of donated blood can be used by four different recipients
100 percent leucodepletion to minimise the transfusion reaction and immune modulation
100 percent NAT to reduce the possibility of transfusion-transmitted diseases
100 percent antibody detection in donor / recipient blood to avoid blood transfusion reaction
Best possible quality controls of blood components and equipment calibration, adequate training and education of blood bank staff, optimum storage, transfusion facility and computerised inventory control
What are the other technologies or ICT solutions that are in the pipeline for adoption?
We are looking forward to adopt software-based technology for " inventory control of blood, components and expendable items; quality control of blood bags, anti-coagulants, testing kits, reagents; and investigation of any transfusion reaction or any adverse events. We are also planning to adopt technology for environmental control of blood banks (temperature, humidity, dust, etc); and for adopting personal protective measures of staff / inoculation of staff against transmissible disease.
How do you foresee the future of ICT in the blood bank industry?
ICT is picking up at least at corporate level slowly and steadily. Further efforts are required at all levels to maintain common quality goals, so that blood banks would have common stockholdings / inventories and issue blood to all those who need it.

Follow and connect with us on Facebook, Twitter, LinkedIn, Elets video