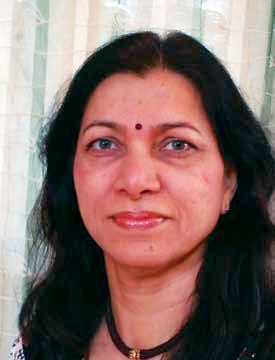 Dr Anju Verma
CMO, Rotary Blood Bank
Most of the blood banks in cities like Delhi have equipments, fully automated systems and facilities with latest technology in order to provide safest possible blood to the patients.
Major challenge is to increase regular repeat voluntary blood donation which ensures safety of blood to quite an extent. In Delhi, Rotary Blood Bank is contributing nearly 15 percent of the total blood collected ,all from Voluntary blood donors.
There is no shortage of blood in the city as there are more centers like Rotary Blood Bank who are also collecting blood from voluntary donors, like Indian Red Cross and Lions blood bank .
There is a need for many centers like these in other cities also to meet the blood shortage. We need to further work on maintaining blood donor registry and perform advance tests in order to make compatible and safe blood available for all the patients. Information and Communication Technology surely helps to maintain the data base which facilitates and improve the supply chain also.
Through effective information and communication , patients have an access to the information regarding the availability of blood and the components on- line. The blood bank software being used by us is called, acu- Vena. It has been made by the team at acuis in New Delhi.
There is a software running in Rotary Blood Bank which helps us in maintaining all the data, right from collection of blood, testing, storage, issue of blood, donor data,result compilation, camp details, organization details etc.
There were no major issues as such while the software was being installed or while in use as all the modules were customized specifically for Rotary Blood Bank by the concerned company.
As the total blood collection at Rotary Blood Bank is more than 42000 units every year , and the units issued are more than 45000, Implementation and use of the software was a necessity.
Future of ICT is good with all the blood banks who are wishing to adopt this facility for smooth functioning.

Follow and connect with us on Facebook, Twitter, LinkedIn, Elets video